Health & Beauty | August 2008
Have You Seen...? Even More Fabulicious - and Proof That You Can Be, Too!

Len - PVNN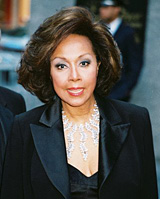 There's not another woman on this planet that more personifies the beauty of aging than Diahann Carroll.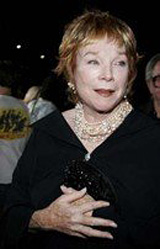 Shirley MacLaine continues to prove that age means nothing and attitude is everything.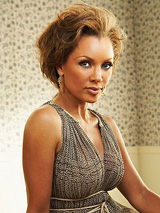 Vanessa Williams has proven that when life throws you a curve ball, you just duck, then straighten up and click your stilettos into your next chapter.

Summer is pressing down on us, and, boy, is it hot. I walked into the salon the other day and announced to everyone present that I was actually craving snow. Oh, certainly not a lot and not for long, but just enough to fall into, cooling off while making a snow angel!


Last time I spoke of the fabulicious 62-year-old Jacklyn Smith, enjoying a rebirth of her career as emcee of the Bravo Network's series, Shear Genius. Since writing that one, I've been reading and thinking a lot about the intergenerational icons of our time. About how they keep looking and feeling their best through their 40s, 50s, 60s and even into their 70s. That's right; you read correctly... their 70s.


I have always lived by the creed: "If you let yourself look like doggie doo, you'll feel like it, too." It's not Shakespeare, but you don't have any trouble understanding the concept. Actually, we can have our cake and eat it, too. You can feel great and look wonderful, if you simply remind yourself that you are worth it.


Let's be blunt, shall we? It's beginning to show. I know that's harsh, but being subtle has never been my strongest trait. Age is beginning to show, and you are worth whatever it takes to do something about it.


Let's look at some intergenerational role models for our own personal inspiration. These three women, in my opinion, are and continue to be absolute beacons of style and confidence - which makes them all the more beautiful on both the inside and out.


If ever there were a fairy tale titled, "Just You Wait And See," it would have to be based on the life of the stunning Vanessa Williams. The first African American to win the Miss America pageant, and then having the crown literally ripped from her talented head by scandal in 1983, this diva was not finished. Not by a long shot. Showing amazing grace and dignity under extremely stupid circumstances, she moved onward and upward, never looking back.


Now 25 years later, her impressive credits include multi-platinum albums, starring Broadway roles, fashion spokesperson gigs, Grammy, Emmy and Tony nominations, mother of four, and all-around fabulicious looks. She has proven to this writer that when life throws you a curve ball, you just duck, then straighten up and click your stilettos into your next chapter.


All of her life experiences have brought this 45-year-old to a heightened sense of self-confidence, matched by astonishing beauty. A firm believer in both exercise and Botox, she believes that science is here to help us, not to hurt us. While Botox and the like are not for everyone, the simple fact that we have so much technology at our beck and call is what helps to keep us looking good on the outside - and, therefore, wanting to work on our beauty on the inside, too.


Next on our show-bill is the incomparable Shirley MacLaine. Even back when Shirley was cavorting with the Pharaohs in Egypt (in a previous life, don't you know), I'm positive that she was doing it with a great body and the attitude to go with it.


To me, this Oscar-winning lady of the screen, who starred in her first movie in 1955, continues to prove that age means nothing and attitude is everything. She will appear in her latest movie in September, 2008, on the Lifetime Channel. That's 54 years of movie-making!


In her latest film, she will portray the style icon of all style icons: Coco Chanel. Shirley is proving that life does not begin at 40 and end at 60... because she is 75 and still going strong! And looking stylish and classy! Life is what you want to make it. And living it your way is what makes you beautiful from all angles. (There's another reason I love Shirley MacLaine. She shares a birthday with Barbra Streisand, which they celebrate together every year.)


Last, but not least, is my idol. No, not Barbra, this time. I'm talking about the powerful, stylish, and amazingly beautiful, Diahann Carroll. Star of stage, screen and television, I do not believe there is another woman on this planet that more personifies the beauty of aging, or the class of doing it well.


She was gorgeous in her first film Carmen Jones in 1954, and her glowing beauty was a show-stopper in itself when she became the first African American female to win the Tony for her role as a black model living in Paris, starring opposite Richard Kiley, her white lover. Thus she raised eyebrows in 1962 in No Strings, as did Richard Rogers in the only Broadway musical for which he wrote both the music and the lyrics (winning a Tony, himself, for each.) Her beauty just kept growing with age. She exploded onto America's TV sets in the 1980s in her brilliant portrayal of the sassy but classy Dominique Deveraux in the prime-time series Dynasty.


I recently caught an episode of Oprah with Diahann. She says she's not quite sure how 71 crept up on her, but she's embracing her age every step of the way. "It arrived much sooner than I was looking for it. But it's okay," she says. "I think I prepared for it all along the way. I didn't, all of a sudden, wake up one day and say, 'Oh my God, everything's going down and I want it up!'"


Diahann says she's a big believer in plastic surgery. "I want the world to know," she says. "I would not be without it. There's going to come a day when they're going to say, 'No more, Diahann.' But, till then, whenever you can do little things [to make yourself look and feel better] ..." Never were truer words ever spoken by such an amazing leader in the world of beauty.


I guess what I'm trying to show all of you with these role models is this. Life is so very short. We only have today... and, maybe, a plan for tomorrow. Use your heads, Folks, and get on with your living. Do whatever it takes to look better today, for then you will feel better today. And, day by day, you, too, can be fabulicious as you step gracefully and beautifully into each of your next decades.

Photos courtesy of people.com and starpulse.com
---

Given that Len's very first word was "more," and the second one was "pretty" it is no wonder that he now not only owns and runs the #1 salon and spa in Puerto Vallarta, blu by Len, but also writes a bi-weekly beauty column, "Use Your Head." Whatever you hair may or may not need, Len will know exactly what to do or where to go to find the answer - just send him an email at len(at)blubylen.com.
Click HERE for more articles by Len.
Tell a Friend
•
Site Map
•
Print this Page
•
Email Us
•
Top