Health & Beauty | September 2008
The Shoulder Season: Are You Planning Yet?

Len - PVNN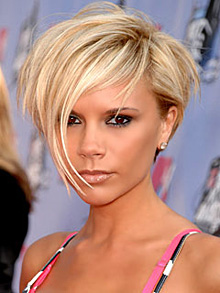 A Victoria Beckham bob, with those longer points on the front sides that you can brush aside with the sophisticated flash of a hand, reflects the glamour of the times. (instyle.com)

Wow, hasn't it rained buckets. In all my summers here in Vallarta, I have never seen it rain so hard, so fast in such short bursts of time. Saturday night a few weeks ago, I was - like a fool - driving to a party in the Marina.


Just as I passed along the Libramiento going north, a huge portion of the rock wall holding up the road on the right side collapsed into the raging torrent in the canal that travels the length of the Libramiento, and a portion of the right lane fell off into the rushing water. Where is Noah and his Ark when I need him?


As I continued to drive north, the canal water rushing toward the sea was hitting the bridge at Francisco Villa like a tsunami and splashing high into the air. Finally I got to the main highway north. I thought I was safe at last. Then I hit the bridge over the Rio Pitillal, where Peninsula and the Grand Venetian are built on what was once protected wetlands - much to the chagrin of the Mexican Federal environmental authorities.


Well, the reason the Federales are concerned was obvious. The water was rushing down the river bed so fast and so deep that - I kid you not - it was gushing over the top of the bridge a foot deep. Thank God for the four-wheel drive of Trixie - that's Len-speak for my Jeep Liberty!


The point is, it has rained like a son of a "female dog" this year. But now, it's September. The rain hasn't stopped, but, at least, it's the shoulder season, which holds the promise of subsiding rains, cooling temperatures and coming winter weather.


So much for the promise, but just what is the shoulder season anyway?


High season, when the ex-pats flood into Vallarta for the fantastic winter weather begins in mid-November and lasts through April. Low season (which is actually a "high season" for Mexican Nationals) begins in late June and lasts through mid-August. School is out, so families all over Mexico rush to the seashore. Many make Puerto Vallarta their destination.


That leaves May and early June, along with late August, September and October as the two shoulder seasons, the time when neither Mexican Nationals nor Foreign Nationals are here in any numbers. For those of us who live here, it's a welcome time of reduced traffic, ample on-the-street parking and plenty of seats in the restaurants that have chosen to remain open.


But for me, self-made maven of beautiful hair and glamorous looks in Vallarta, the shoulder season has another meaning. Let me explain. If you've been smart, be you man or woman, you've been wearing your hair shorter, spikier just to get through this hot, humid weather. But now, in the shoulder season, is the time to start planning for the social whirlwind of the high season that is rapidly approaching.


And a gaze into my crystal ball or a read of the latest beauty mags or a search of the beauty hot spots on the Internet will easily tell you, as they have me, that this winter, you're going to need longer hair to be in the groove, to reflect the glamour of the times and to feel really good about how you look, which is what is really important, si?


For the Guys, maybe this just means a wave across the brow or a little length on the sides to cover the tops of the ears, instead of the brush cut or flat-top that has helped you through summer. But for you Gals, it means a Victoria Beckham bob with those longer points on the front sides that you can brush aside with the sophisticated flash of a hand movement; or a bountiful head of curls that fall just to the nape of the neck or the top of the shoulder; or maybe it's a soft drop of almost-curls that brush your shoulders fully, like Jaclyn Smith, and that you can throw over a shoulder with an elegant, diva-esque flick of your head.


Of course, to grow a full head of hair like Jaclyn's might take you a couple years. Hardly something you can do in two or three months. Which brings us to the magic of hair extensions. The human hair extensions available today are miraculous. The less expensive ones clip in with little combs or get attached to strands of your real hair with metal clips, a great idea for your last minute quick changes.


But the best ones, those that I recommend, use a Keratin Bond. Each color matched strand of extension is held together at the top end with a bit of space-age pliable glue called a Keratin Bond. That is wrapped around a selected strand of your own hair and heat is applied. Voila, the extension is permanently applied to your own hair (until of course, your hairdresser reverses the process to remove it.)


The joy of extensions is that they fill out your own hair instantly ... well, in a three to five hour process. The hair cut you are given during the process causes your own hair to cover the extension attachments, and you literally cannot tell the difference between your hair and that applied by your hairdresser. You can match your color, use intermittent highlights or anything you'd do, if you really had long, full hair.


The extensions grow out slowly with your own hair, until the point of attachment is two or three inches from the scalp. For most people, that will take months, so extension are, indeed, semi-permanent. At some point, they will need to be touched up or removed.


However you accomplish your look for the winter season, the shoulder season is the time to start planning... and doing it. That means NOW. So, use your heads, visit me and my amazing staff at blu or your favorite quality hairdresser, plan the shoulder-length or near-shoulder-length look you want this high season, and - to borrow from Nike - just do it. Now, Girlfriends, now.


I'm taking off the last two weeks of September for a much-needed visit with friends in Florida and our regular medical check-ups for me and for Larry. Florida... no rain there, right? But I'll be back by October. So, see you at blu either before 13 September or after 29 September. Till then, I'm Just Len!
---

Given that Len's very first word was "more," and the second one was "pretty" it is no wonder that he now not only owns and runs the #1 salon and spa in Puerto Vallarta, blu by Len, but also writes a bi-weekly beauty column, "Use Your Head." Whatever you hair may or may not need, Len will know exactly what to do or where to go to find the answer - just send him an email at len(at)blubylen.com.
Click HERE for more articles by Len.
Tell a Friend
•
Site Map
•
Print this Page
•
Email Us
•
Top