Health & Beauty | October 2008
len's life: What's Hot in Weddings ... in the US and Here - or Maybe Just for a Party, Too!

len - PVNN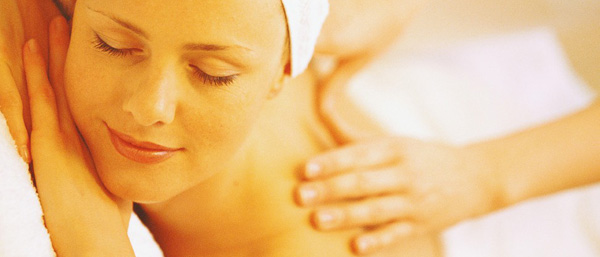 Traditional bridal party spa days used to include facials, massages and mani/pedis along with hair and makeup, but the latest trend is the new facial tune-up.

Ok, you're planning a big destination wedding. Whether the destination is New York, Los Angeles, Salt Lake City or Puerto Vallarta, there are many, many things to consider, decide and order. And now there's one more.


It's the biggest rage sweeping the States and Canada, and it's about to take off in Vallarta. It makes the old "day at blu" for the whole wedding party pale in comparison. It's the new skin-aware day at the spa for the whole wedding party: bride, bridesmaids, and especially the mothers. Nothing personal, but the more mature we get, the more we'll appreciate this.


Let me explain. Brides used to plan a day at a spa, including facials or massages or manicures/pedicures or some combination of the above, along with hair, for everyone. They also usually included a wedding gift for the wedding party, like a tennis bracelet or a necklace and matching earrings. But now, the rapidly rushing-toward-us trend is to give the wedding party something truly special that they will remember forever.


You get everyone together a couple of weeks before the Big Day for a day at the spa. You may wish to include the traditional mani/pedis and massages, and lunch and champagne are certainly mandatory. But the big item is a true facial tune-up for everyone in the party. I'm talking Botox or Restylane for everyone. With a couple of weeks for it to settle in, the whole party will look their absolute best at the wedding.


It all started a couple years ago when some bride decided to do it for herself. She mentioned it to her bridesmaids, and they said, "I want that, too." So she gave it to everyone as part of the wedding planning. Many brides today think it's such a great idea that they are willing to trade a sit-down dinner for a buffet, just so they can include a day for everyone at the wrinkle-removing spa.


And, sometimes, the bride doesn't even foot the whole bill. Many are giving a gift certificate, say $100 each, for a treatment with the age-line-lifting injections. And the bridesmaids are snapping it up, saying "Yeah, what a deal. I've wanted to try it; what a perfect excuse!"


The trend up north has become so great that cosmetic doctors that specialize in Botox and Restylane have begun booking at wedding shows and bridal expos. Five years ago, it was unheard of. Now, William F. Heaton III, president of the Great Bridal Expo Group which mounts special bridal shows in 40 cities every year, says "[In 2008], we're getting a half dozen phone calls a week." All from facial tune-up people who want to be a part of the bridal suppliers expo.


Here in Puerto Vallarta, we have a resident expert in these procedures, the highly respected and experienced Dr. Miguel Saldana. He's done several demonstrations at blu ... and now he's ready to ride the new trend with us: the group tune-up for the whole bridal party.


You'll have to plan a couple extra weeks into your destination wedding travel plans. But not everybody has to come that early. Just the bride, the bridesmaids and the Moms. And what you'll save on the cost of having the procedures done here will pay for the extra time in our little piece of paradise. What a deal.


If you are seriously interested in pursuing this, but feel you want more info, I suggest you contact Pam Thompson, head of HealthCare Resources Puerto Vallarta. She can be reached at pmt15(at)hotmail.com or by calling her in Vallarta on either of these numbers (shown as dialed from the U.S./Canada) 011-52-322-222-9638 or 011-52-1-322-107-7007.


If you prefer, you can just contact blu salon and spa at administration(at)blubylen.com or (from the U.S./Canada) 011-52-322-223-9660 to find out more or set things up. By the way, you can take a look at our salon, considered the best in Puerto Vallarta, at blubylen.com.


Not getting married anytime soon? Already married, but looking to spice up your life and that of your friends? Consider the very proposal described above as the wedding trend sweeping North America as a proposal for a great, grand party.


Book it through blu, give all the participants whatever denomination of gift certificate you want and settle back for the best, most talked about party of the season. Not to mention that you and your friends will look like a million, zillion dollars afterward.


Waiting to hear from you. Are you ready to step into Len's Life?
---

Given that Len's very first word was "more," and the second one was "pretty" it is no wonder that he now is the Stylist Manager in the #1 salon and spa in Puerto Vallarta, blu, but also writes an entertaining and informative beauty column, "len's life." Whatever you hair may or may not need, Len will know exactly what to do or where to go to find the answer - just send him an email at len(at)blubylen.com.
Click HERE for more articles by Len.
Tell a Friend
•
Site Map
•
Print this Page
•
Email Us
•
Top