Health & Beauty | October 2008
Good Head - Two Can Sometimes Be Better Than One

Just Len! - PVNN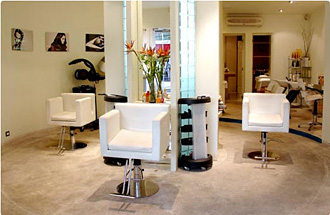 Located at Olas Altas #513 in the Romantic Zone of Puerto Vallarta, blu is open Tuesday-Saturday from 10 am to 6 pm. For more information or to make your appointment, call (322) 223-9660 or visit blubylen.com.

As you read this, you'll notice that the column name has changed. And you'll soon notice that's not the only thing changing. It's no longer just about using your head. Nope, it's about a new attitude, a new outlook and most of all the new title ... Just Len! You know, the impertinent, surprising, sometimes annoying but always amusing Len. Here's hoping you still find my musings educational and entertaining at the same time.


Also take note of the new page header: Good Head. Many of you have seen the T-shirts in blu that say "blu gives good head ..." on the front, and "... massage" on the back. Hold on to your under-alls, Folks, this is going to be fun.


The object of my columns remains the same. Giving my readers, both female and male, good advice on how best to care for your hair, skin, nails and self-confidence in this tropical paradise that we call home (at least for the winter.)


As we move forward into a new high season with a new English-language newspaper, the PV Mirror, and a new column name, I have some parting comments to make about using your head. In a nutshell, the results of my pondering that I spoke of in my last column, are that "two can sometimes be better than one." Two heads, that is, can be better than just one head ... as in partnership.


Five years ago, when I first started contemplating writing a column, the thought was daunting. Then one night at the PV home of our favorite couple from NYC, who just happen to be two of the most brilliant advertising minds on the planet, magic happened. Gailanne disappeared and then called me downstairs. She had used magazine clippings to create a montage layout. And there, from clipped fonts, was the tag line: Use Your Head. My vision was solidified, so it's all her fault. And the trajectory of my column is history. By the way, Gailanne and Gerard, we miss you ... and thanks.


Back to two heads being better than one. One of the things that for a long time has just driven me crazy is the nitty gritty ... or, here in Mexico, maybe we should say the ghastly nasty ... of running a business. It takes so very much of my time away from what I love, what I am best at and what you love about me. That is, of course, my knowledge, ability and flavor for creating beauty.


And let's face it. I'm not nearly as good a business manager as I am a creator of beauty. So why not, said I in my ponderings, find a partner who is an excellent business manager to share the load. I've done just that.


I would like to introduce you to blu's latest addition, Dana (pronounced 'dawn-a'). This amazing lady hails from England, where she ran not one or two, but three major businesses for years. She and her three kids have been relaxing in Vallarta where she's bought a home. But sooner or later it was inevitable that she began looking for something to do where she could utilize her executive experience and talent. Voila! A partnership that I believe is divinely inspired and "Aqua-Net" approved! Dana, the exceptional business manager, and Len, the fantabulous hair dresser.


Dana has bought into blu as a true partner. I'll continue to be Len, the stylist extraordinaire of blu, but she'll manage the taxes and payroll and permits and all those things I hate. Perfect!


Now, with that background, you might think that Dana is some plump, matronly type in a severe business suit. Au contraire. I can't wait for you to meet her. She is absolutely stunning, as are her kids: Adriana, 14 (stunning herself, and anxious to be 18 or 20, it seems); Alan, 9; and Delan, 6. Welcome Dana and family to Vallarta and to the family at blu.


That's right, now it's not blu by len, it's just blu, the same five-star salon and spa that you have grown to know and love. Never fear: Just Len! is still the reigning stylist supremo and the kick-ass funny guy at 813B Olas Altas. The whole blu team feels like we are at a new, exciting starting line, eagerly awaiting the starting gun to begin a new race to even more fame.
---

Given that Len's very first word was "more," and the second one was "pretty" it is no wonder that he now not only owns and runs the #1 salon and spa in Puerto Vallarta, blu, but also writes an entertaining and informative beauty column, "Just Len!" Whatever you hair may or may not need, Len will know exactly what to do or where to go to find the answer - just send him an email at len(at)blubylen.com.
Click HERE for more articles by Len.
Tell a Friend
•
Site Map
•
Print this Page
•
Email Us
•
Top