Vallarta Living | Veteran Affairs | October 2008
Retired Veterans Choosing Puerto Vallarta

David Lord - PVNN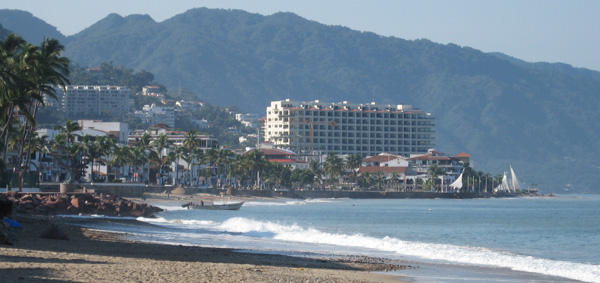 American Veterans can enjoy long-denied peace and prosperity by moving to the number one destination for world-class retirement living - Puerto Vallarta, Mexico. (PromoVision)

The retired Veteran should be thinking of Puerto Vallarta, Mexico as a second home! It is likely the economic crisis in the U.S. has many retired Veterans seeking relief from the financial stress, the never ending political hype, the never-keep-up treadmill.


American Veterans can enjoy long-denied peace and prosperity by moving to the number one destination for world-class retirement living - Puerto Vallarta, Mexico.


Resettlement here has been on a steady increase over the last few years, in spite of the upward cost of buying a home or condo. This increase is largely due to the recent boom of the Mexican middle class, who also want to live where there is no smog, clean water and air, Pacific Ocean and Sierra Madres Mountains, deep jungle green, palms and bamboo line the streets.


A vibrant economy and world-class living in the outdoors has always drawn the men and women who have faced the challenges of military service - and Puerto Vallarta offers them everything from world-class fishing to world-class health care. All cost associated with your health care are covered by the VA programs for those service connected disabilities, such as diabetes, P.T.S.D. and now amyotrophic lateral sclerosis (ALS), just to name a few.


I have given advice on legal matters concerning Veterans benefits for a dozen years here in Mexico, and with every Veteran comes a new challenge. I believe what I do will always be remembered and appreciated by those that now enjoy a lifetime income and medical coverage. I have great reward for my effort, great pride and satisfaction in what I can do, as I am officially accredited by the V.A.


The twenty year retiree has eighty percent of cost covered by their tri-care insurance just like in the states for themselves and the spouse, the 20% balance outstanding is a relatively small amount as medical care is very inexpensive compared to the USA. You can also get your social security checks or retirement pay just as always by direct deposit in your local bank in the US, and drawing cash as you need it from any ATM right here in paradise.


I am not a travel blog or speaking for profit, you just need the facts - and I know you are looking for a solution to what has become a Sleepless America. CNN will make you crazy when you can't escape, here you can watch it and walk out the door onto some of the most beautiful beaches in the world, then be waited on at your beach front table with great snacks or a full meal at half the price of what it would cost you in the US, instead of waiting in line at some stressful and crowded fast food restaurant.


I made the change a dozen years ago and my life became valuable with that move away from the hubbub and into a real paradise. The slowdown in the American economy has not been felt here because people do not live on credit, they pay as they go and save what they can. The family unit functions much as you see the immigrants in America do, thereby saving and prospering as a team, not as individuals.


In Puerto Vallarta we now have over four thousand new condos on the market, making the migration south a good idea, given the cost of surviving in America to both your mental and physical health. If you're out of a job in America, then come here with your skills or expertise.


In the Banderas Bay area you are needed and sought after, especially the blue collar trades such as electricians, plumbers, Internet geeks, handyman or woman, baker, and candlestick maker. Yes, you can work and prosper, when you are shown the ropes - and I will show you how if you can prove you have an income of at least fifteen hundred USD a month if married, or twelve hundred USD a month if single.


But I really want to point out that we are really living here - not just surviving. Here in Mexico we enjoy life as it should have been for us in United States of America. The Veteran that has an income of over twenty five hundred dollars a month is going to find life better by far in Puerto Vallarta Mexico.


The cost of purchasing housing in Vallarta is usually erased by not suffering through another freezing cold winter with sky-high fuel bills for the home and higher gas for the car. But there is no hurry to buy a home. You can always rent for a year or two, to get a true sense of Mexico.


You can drive your American plated car all you want, your tourist or FM3 papers allow you to travel freely across the country or in and out of Mexico. You get a much healthier and active lifestyle and you are not in a battle avoiding frost bite for months at a time.


The press in the USA is filled with stories of serious crime when reporting on the drug wars up at the international border line. We do not escapes all the crime related to that crisis, but crime created on the border is a thousand miles away from here. The reality is if you stay away from drugs and the people dealing them, you will likely never be aware that a problem exist.


Don't get me wrong. Crime does exist here, mostly property theft, but that is not putting you in physical danger - even if your television and camera walk out the door or window, as the case may be. If you keep your money matters private and do not show how rich you are, and treat your maid and gardener with respect, they will watch after you as family.


You do not need to speak Spanish, although you should learn some just to survive in a better state of awareness. When I go to the US, often it is for V.A. treatment or medicine in Houston.


I usually drive from Puerto Vallarta to Laredo where I cross the border, it takes twenty hours over greatly improved roads. I pass through the four military check points without incident, I see the military soldiers searching the big rigs and small trucks alike, even passenger cars get searched, and on occasion I am asked to step out and allow the soldiers to review the interior of my car.


I usually make the fact known that I am retired military or a veteran and show one of my ID cards, this always brings a degree of respect and courtesy into the process. The Viet Nam Veteran is always given a special respect as most of the Mexican Military know the war from movies, so never hesitate to show even your V.A. card, it is as close as you get to a free pass card, even if you have little Spanish speaking ability.


It is true the few minutes of being inspected is still annoying, but not as unbearable as airport security in the USA. I return to my car, start listening to my XM radio station within five minutes, then plow through the kilometers heading to North America.


The fact is that, as an American in Puerto Vallarta, I enjoy a retirement community better than those brothers and sisters stuck in the American pressure cooker. To look alike, to think alike and to be alike, is not the way Veterans should live.


The isolation of Veterans is real in America. Even when living in a city or town full of thousands just like you, there is always some small difference of age, income, religion or sexual persuasion or gender that divides and isolates You out of the group.


I have lived in Mexico for a dozen years, and it would be difficult to give up a place that makes you feel so unique. Maybe it is just me as a Viet Nam Combat Veteran, one that was never welcomed home, therefore never really came home, because I was never accepted at home. The fact is although a foreigner here, I am a part of this community, on this foreign soil.


We Veterans would never give up our U.S. citizenship, there is no need to as we live as equals with these foreign nationals, the fact we cannot vote is the only difficult pill to swallow.


The people here do not discriminate as they do in America, one great example is that age is not considered a barrier, young and old alike come to the party. When I go to any given event I am always amazed at the types of individuals that enjoy each other's company.


If I were in the U.S.A. the fact that I was not of the political persuasions or color or sexual preference or age would all bar and separate me from the clan. Life is more fun here, and people having fun is treasured in Puerto Vallarta. We accept one another, knowing each person is different and we value that difference as being beautiful.

VA Secretary Establishes ALS as a Presumptive Compensable Illness
Cites Association Between Military Service and Later Development of ALS

WASHINGTON - Veterans with Amyotrophic Lateral Sclerosis (ALS) may receive badly needed support for themselves and their families after the Department of Veterans Affairs (VA) announced today that ALS will become a presumptively compensable illness for all veterans with 90 days or more of continuously active service in the military.


"Veterans are developing ALS in rates higher than the general population, and it was appropriate to take action," VA Secretary James Peake said.


Secretary Peake based his decision primarily on a November 2006 report by the National Academy of Sciences Institute of Medicine (IOM) on the association between active duty service and ALS.


The report, titled "Amyotrophic Lateral Sclerosis in Veterans: Review of the Scientific Literature," analyzed numerous previous studies on the issue and concluded that "there is limited and suggestive evidence of an association between military service and later development of ALS."


"ALS is a disease that progresses rapidly, once it is diagnosed," the Secretary explained. "There simply isn't time to develop the evidence needed to support compensation claims before many veterans become seriously ill. My decision will make those claims much easier to process, and for them and their families to receive the compensation they have earned through their service to our Nation."


ALS (also called Lou Gehrig's disease) is a neuromuscular disease that affects about 20,000 to 30,000 people of all races and ethnicities in the United States, is often relentlessly progressive, and almost always fatal.


ALS causes degeneration of nerve cells in the brain and spinal cord that leads to muscle weakness, muscle atrophy, and spontaneous muscle activity. Currently, the cause of ALS is unknown, and there is no effective treatment.


The new interim final regulation applies to all applications for benefits received by VA on or after September 23, 2008, or that are pending before VA, the United States Court of Appeals for Veterans Claims, or the United States Court of Appeals for the Federal Circuit on this same date.


VA will work to identify and contact veterans with ALS, including those whose claims for ALS were previously denied through direct mailings and other outreach programs.


To view the entire regulation published in the Federal Register today, go to: FederalRegister.gov. For more information on VA's disability compensation program, go to va.gov or call 1-800-827-1000.
---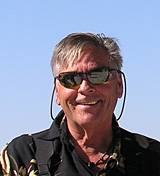 David Lord has been a National Veterans Service Officer doing veteran's benefits in Mexico for over a decade. David is a combat veteran, wounded by gunshot in Viet Nam 1968 and is a retired Marine. The Veterans Administration has played a critical role in his life, by his having both medical and compensation benefits. He uses his personal experience in the claims process along with having legal and credentialed Accreditation by the Department of Veterans Affairs. His use of Congressional approved Veterans Organizations, to steer veterans and dependants through the maze of regulations and entitlements due them from military service is outstanding. For more information, email him at david.lord(at)yahoo.com.
Click HERE for more Veteran Affairs with David Lord »»»
Tell a Friend
•
Site Map
•
Print this Page
•
Email Us
•
Top