Vallarta Living | November 2008
Becas Vallarta to Inaugurate the Season with a Gala Breakfast

Polly G. Vicars - PVNN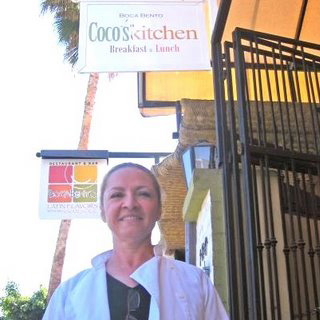 Coco, our host for Becas November 12 Breakfast at Coco's Kitchen-Barrio Sur, Calle Púlpito 122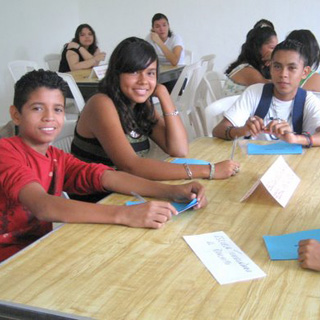 Junior High Scholarship students from school #60-Aurora, getting their vouchers for their uniorms and shoes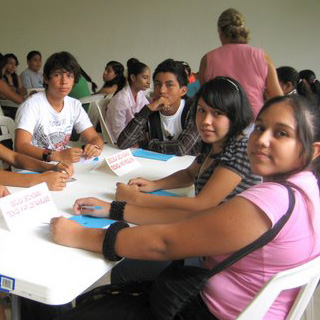 Junior high scholarship students from school #15- Pesquera & #149-Los Ramblases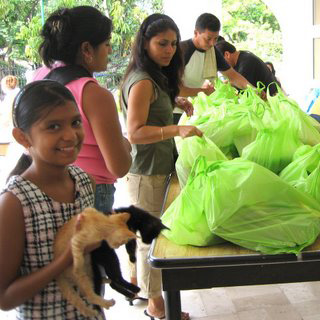 Junior high scholarship students getting their bags of school supplies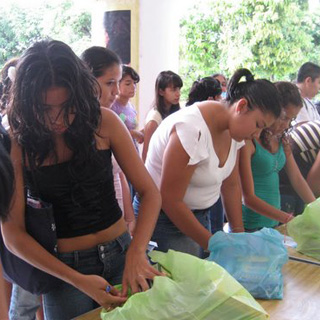 Students checking their supplies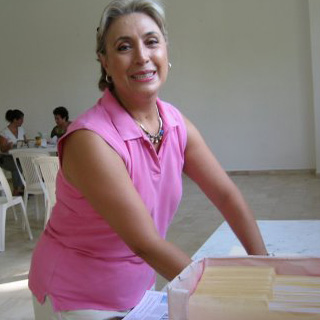 President Mariel de Fregoso setting up the files for the senior high and university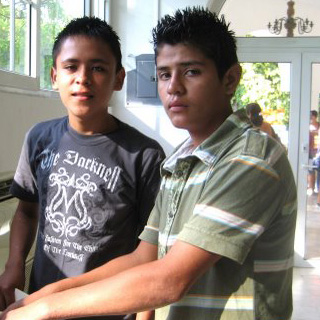 Senior high scholarship students getting their records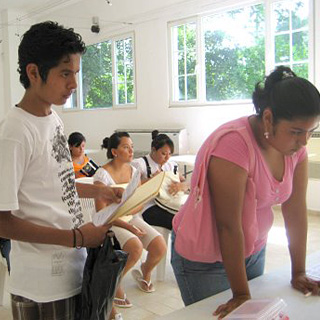 Senior high scholarship students getting their stipends

At 9:30 am on Wednesday, November 12, 2008 the "high season" will really begin for Becas Vallarta supporters when they gather at Coco's Kitchen-Barrio Sur for what will be a fantastic breakfast. Coco generously hosted last season's final breakfast and agreed to host this year's first one in her new venue on Calle Pulpito #122. These fund raising events help finance our student scholarships.


More than 300 young students in Puerto Vallarta are attending school this year on these Becas Vallarta scholarships. There are about 100 in 13 junior high schools, 100 in 7 senior high schools with the remaining students in university. In an August meeting at Los Mangos Library the junior high students received vouchers to buy their school uniforms, their gym clothes, their school and tennis shoes, as well as huge bags full of school supplies; pencils, paper, calculators, dictionaries, notebooks, geometry tools and everything needed for the whole school year.


The following day, high school and university students met to receive the first half of their yearly stipend. High school students received the peso equivalent of $275 USD and university students the peso equivalent of $350 USD. They may use this money for whatever is most pressing; tuition, books, transportation, uniforms, meals.


To be eligible to get and to keep these scholarship, students must maintain a grade point average of 8.5 of a possible 10.0, have great economic need, live in Puerto Vallarta, attend a public school and of course be good citizens in all areas of their lives. The need for these scholarships in Puerto Vallarta far outstrips Becas Vallarta's ability to provide them, but we hope to increase the number of students in our program by raising more money every year. This year our main events are the monthly breakfasts, the March Becas Ball, direct solicitation of donations from locals and visitors and the recently instituted Becas Compadre Program for donors of $5,000 USD or more.


The breakfast at Coco's Kitchen-Barrio Sur, will not only be an opportunity for you to help this endeavor, but for you to win raffle prizes donated by local businesses such as dinners, trips and jewelry as well as bid on an original Tellosa plaque and on a lovely original painting by Ada Colorina, one of Vallarta's leading artists.


Tickets are only $150 pesos per person and must be bought in advance. You can buy your tickets from Coco at the restaurant or by calling or emailing me at 223-1371, phvicars(at)gmail.com or Mariel de Fregoso at 221-0789, csolaire(at)prodigy.net.mx.


Don't miss this season opener and mark your calendar for the following breakfasts on December 10 at the River Café, January 14, 2009 at Daiquiri Dick's, February 11 at El Dorado and April 8 at La Palapa. Y'all Come! Ya Hear!

---

Polly G. Vicars and her husband of 57 years, Hubert (a.k.a. "Husband") retired to Puerto Vallarta in 1988 and soon became active members of several charitable organizations. Polly is the author of "Tales of Retirement in Paradise: Life in Puerto Vallarta, Mexico" [a sell-out!] and "More Tales of Retirement in Puerto Vallarta and Around the World." Proceeds from the sale of her books go to the America-Mexico Foundation, a scholarship foundation that is their passion.

Click HERE for more articles by Polly Vicars, or click HERE to learn more about Becas Vallarta and the America-Mexico Foundation.
Tell a Friend
•
Site Map
•
Print this Page
•
Email Us
•
Top