Vallarta Living | Veteran Affairs | November 2008
November 11 - A Day to Honor US Veterans

David Lord - PVNN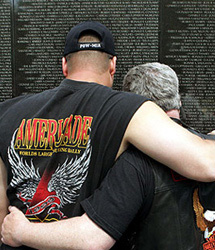 Veterans Day is celebrated each year on November 11th, let's all take some time to honor those who served in all American wars

Veterans Day originated as "Armistice Day" on November 11, 1919, the first anniversary of the end of World War I. Congress passed a resolution in 1926 for an annual observance, and November 11th became a national holiday beginning in 1938.


In 1954, President Dwight D. Eisenhower signed legislation to change the name to "Veterans Day" as a way to honor those who served in all American wars. The day has evolved into also honoring living military veterans with parades and speeches across the nation. A national ceremony takes place at the Tomb of the Unknowns at Arlington National Cemetery in Virginia.


Women in the Military


Out of the 23.6 million military veterans in the United States in 2007, the number of Female Veterans was 1.8 million, 16% of which served in the Gulf War.


Race and Origin


The number of black veterans in 2007 was 2.4 million. Additionally, 1.1 million veterans were Hispanic; 278,000 were Asian; 165,000 were American Indians or Alaska Natives; 27,000 were Native Hawaiians or Other Pacific Islanders; and 18.7 million were non-Hispanic white. (The numbers for blacks, Asians, American Indians and Alaska Natives, Native Hawaiians and Other Pacific Islanders, and non-Hispanic whites cover only those reporting a single race.) Seven percent of which are veteran business owners of respondent firms who were disabled as the result of injury incurred or aggravated during active military service.


Benefits


2.7 million: the number of veterans who received compensation for service-connected disabilities as of 2006. Their compensation totaled $28.2 billion USD.
$72.8 billion: the total amount of federal government spending for veterans benefits programs in fiscal year 2006. Of this total, $34.6 billion went to compensation and pensions, $33.7 billion for medical programs and the remainder to other programs, such as vocational rehabilitation and education.


Income and Poverty


$36,053: Annual median income of veterans, in 2007 inflation-adjusted dollars.
5.7%: Percentage of veterans living in poverty, as of 2007.
10.7 million: Number of veterans 18 to 64 in the labor force in 2007.
$32,217: Earnings for women veterans, higher than the $27,272 for women civilians with no military experience.
$42,128: Earnings for male veterans, higher than the $39,880 for non veterans. Women veterans were more likely to work 35 or more hours per week (84.3 percent vs. 77.6 percent), to work at least 50 weeks per year (73.1 percent vs. 71.6 percent) and to work in public administration (16 percent vs. 4.8 percent) than non-veterans.
6 million: Number of veterans with a disability.
17.4 million: Number of veterans who voted in the 2004 presidential election. Seventy-four percent of veterans cast a ballot, compared with 63 percent of non veterans.


In My Opinion


We Veteran's served the United States by committing years of our lives and to following the orders issued by Presidents and Generals. We Veterans faced America's enemies; we took pride in America and her freedoms, we fought to give those rights for all Peoples, and in doing so we have laid down our lives for America on foreign soil.


This being said, it is at home that Veterans suffer other lifelong battles due to their service to Country. Veterans and Dependents are left to deal with a system that is literally designed to confuse and forestall just compensation, or deny the medical care needed to repair the physical and physiological damage as a result of supporting America.


I have noticed the legal profession is now attempting to gain entrance into the adjudication process. The Attorneys smell the fee's as a percentage of claims money and can hardly wait to step into the lawsuits against the V.A. This will lengthen the adjudication process, and diminish a Veterans capacity to receive a prompt decision for a service connection disability.


The Citizens must support the Veterans by making the newly elected government respond to Veterans claims in a timely manner, not by forcing them to hire attorneys. The suffering by Veterans has gone on far too long, the delays forced on Veterans by the V.A. not having sufficient adjudication specialist is absolutely unjust.


You expect that Veterans are being cared for by the funds you pay as taxpayers. I see the V.A. involved with hundreds of research projects and neglecting its primary purpose of taking care of the medical needs of disabled Veterans in a timely manner.


The legal hoops and filing deadlines being used by literally thousands of attorneys working inside the V.A. often deprives Veterans. The Veterans have no opportunities to support their claim, it is nearly impossible to understand the legalese or meet the filing deadlines. Especially those Veterans living overseas, as there is no nearby V.A. to seek guidance or to demand fair and just treatment.


Remember, America, these are the men and women who have given you their all, they should not have to live in constant stress for lack of care or support.
---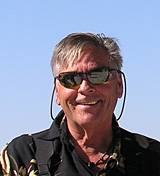 David Lord has been a National Veterans Service Officer doing veteran's benefits in Mexico for over a decade. David is a combat veteran, wounded by gunshot in Viet Nam 1968 and is a retired Marine. The Veterans Administration has played a critical role in his life, by his having both medical and compensation benefits. He uses his personal experience in the claims process along with having legal and credentialed Accreditation by the Department of Veterans Affairs. His use of Congressional approved Veterans Organizations, to steer veterans and dependants through the maze of regulations and entitlements due them from military service is outstanding. For more information, email him at david.lord(at)yahoo.com.
Click HERE for more Veteran Affairs with David Lord »»»
Tell a Friend
•
Site Map
•
Print this Page
•
Email Us
•
Top