Vallarta Living | Veteran Affairs | November 2008
VA Document Scandal: What Was Maddening is Now Criminal!

David Lord - PVNN
The VBA has a well deserved reputation as having the ultimate Teflon jacket; no criticisms ever stick to it.
A week ago I shared a similar editorial and do so this week to ensure you understand the depth of the problem. Jim Strickland is right on with his article; This is not business as usual. The recent revelations of the willful and wanton destruction of vital veterans records are not just another "isolated incident." We have now moved to the next level of the game. What was maddening last year is now criminal.


The issues at the VBA; atrocious customer service, a startling lack of any computerized records, an inability to meet any standards recommended by oversight agencies and the arrogance of the well-entrenched leadership have been acknowledged for years.


Few attempts have been made to improve VBA and they've been half-hearted... more window dressing than an effort to substantially improve. The VBA has a well deserved reputation as having the ultimate Teflon jacket; no criticisms ever stick to it. Even with the continuing decline in services to its customers, generous bonuses are the norm, handed out annually with considerable hubris and patting of backs for a job well done.


Today these issues in VBA have reached critical mass. The extremely low quality performance is established as acceptable for the long run by administrators and employees alike. This has fueled a continuing decline across the system. There are not one or two of the 57 Veterans Service Centers (VSCs) that are poor performers or outliers on the chart, they are all functioning at an unacceptable level. The Department of Veterans' Affairs (VA) has decided that there is no way the department will be brought up to some level of service that would be approved by an outside critic so there is no longer any reason to try.


VA applies a patch here and there in attempts to stop the bleeding only when a disaster is imminent. Otherwise there are no ongoing programs to guarantee any improvement. The programs that do exist are hardly ever successful even on a modest scale and none of them reach named goals.


There have been no areas of service at any VSC that can be highlighted as "improved." Even the staunchest defender of the VBA can only say that they are hiring and training new people and hope that they will catch up. The fact is that the new hire program which we (along with our insider) predicted would be "Lipstick On A Pig" has been a disaster. To learn more, visit VAWatchdog.org.


The items below give you the latest revisions on particular changes within the C.F.R.,(Code of Federal Regulations) so after reading if you wish to establish a new claim based on these newer standards, please send me an email at david.lord(at)yahoo.com.


Lowered Evidentiary Standards for Combat Veterans


As noted in the Compensation and Pension Service Bulletin of October 2007, VA law lowers the evidentiary burden for those veterans who, as a result of combat, claim service incurrence or aggravation of disabilities. Consider as satisfactory the lay or other evidence the combat veteran supplies to establish service incurrence or aggravation as long as it is consistent with the circumstances, conditions, or hardships of the veteran's service, despite the lack of any corroborating evidence in official records.


This lowered threshold is not limited to Post-traumatic Stress Disorder (PTSD) claims, but extends to all claims for service connection. While the threshold of evidence to establish service incurrence or aggravation is lowered for combat veterans, service connection is not merited unless evidence also establishes a current disability and a nexus between it and the incident or disability in combat.


In-Service Diagnosis of PTSD


An interim final remaking amending 38 CFR 3.304(f) was published in the Federal Register on October 29, 2008, at 73 FR 64208. The rule making amends § 3.304(f) to eliminate the requirement for evidence corroborating the occurrence of a claimed in-service stressor in claims where Post Traumatic Stress Disorder (PTSD) is diagnosed in service. A new paragraph has been added to § 3.304(f) providing that if the evidence shows that the veteran's PTSD was diagnosed during service and the claimed stressor is related to that service, in the absence of clear and convincing evidence to the contrary, and provided that the claimed stressor is consistent with the circumstances, conditions, or hardships of the veteran's service, the veteran's lay testimony alone may establish the occurrence of the claimed in-service stressor. For claims based on a post-service diagnosis of PTSD, we will continue to require credible supporting evidence of the occurrence of the claimed in-service stressor.
---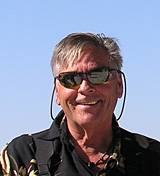 David Lord has been a National Veterans Service Officer doing veteran's benefits in Mexico for over a decade. David is a combat veteran, wounded by gunshot in Viet Nam 1968 and is a retired Marine. The Veterans Administration has played a critical role in his life, by his having both medical and compensation benefits. He uses his personal experience in the claims process along with having legal and credentialed Accreditation by the Department of Veterans Affairs. His use of Congressional approved Veterans Organizations, to steer veterans and dependants through the maze of regulations and entitlements due them from military service is outstanding. For more information, email him at david.lord(at)yahoo.com.
Click HERE for more Veteran Affairs with David Lord »»»
Tell a Friend
•
Site Map
•
Print this Page
•
Email Us
•
Top