Vallarta Living | Veteran Affairs | November 2008
Veterans Benefits Improvement Act of 2008

David Lord - PVNN
November 10, 1775, Birth of the U.S. Marine Corps

During the American Revolution, the Continental Congress passed a resolution stating "two Battalions of Marines be raised" for service as landing forces for the recently formed Continental Navy. The resolution, drafted by future U.S. president John Adams and adopted in Philadelphia, created the Continental Marines and November 10, 1775 is now viewed as the birth date of the United States Marine Corps. This Veterans Day, I thank all Veterans for their great service to America, and to their loved ones for putting up with us!


In this week's column, I state the regulation and then provide comment (in italics) to clarify each section of the newly passed S.3023 "Veterans Benefits Improvement Act for 2008," which was signed into law on October 10th 2008.

Veterans Benefits Improvement Act for 2008

Section 101 -
Directs the Secretary of Veterans Affairs (Secretary) to prescribe regulations specifying the contents of a currently-required notice to claimants of a complete or substantially complete application, including regarding: (1) different contents for notice depending on whether the claim is an original claim, a claim for reopening a prior decision on a claim, or a claim for increased benefits; (2) additional or alternative contents depending on the benefit or services sought; (3) for each type of claim for benefits, the general information and evidence required; and (4) applicable time limitations.

The most critical time for a Veteran after he or she has submitted a claim through a Veterans Service Officer (like myself) is when they receive the decision in the mail. The Veteran in Mexico usually receives a letter of notice before I do. They open the letter and it may be a denial. Until now that was it, no real guidance on how to further continue their claim, just an explanation of why they were not given compensation. This is a brutal moment for some, and for others they just throw up their hands and want to forget the whole thing. NOW we have regulations included with the notice of decision for guiding you and making sense of what to do next.

Section 102 -
Authorizes the U.S. Court of Appeals for Veterans Claims to review actions taken by the Secretary with respect to the adoption and revision of the Department of Veterans Affairs (VA) schedule for the rating of veterans' disabilities.

The Court will continue to decide the Appeal on the actual merits and there by reverse bad decisions by the V.A. and now can Review the actions of the Secretary, this makes accountability in that appointed position very Public and is going to make the Agency look very hard at its reasoning on Veterans Law. The Agency Secretary will finally become very sensitive to public opinion.

Section 103 -
Requires that, whenever there is an increase in benefit amounts payable under title II (Old Age, Survivors and Disability Insurance) of the Social Security Act, the Secretary shall increase by the same percentage the amounts payable as veterans' disability compensation, additional compensation for dependents, the clothing allowance for certain disabled adult children, and dependency and indemnity compensation for surviving spouses and children.

The benefit amounts payable to citizens collecting Social Security Benefits increases due to inflation, this is now the law for Veteran's too.

Section 105 -
Directs the Secretary to report to the congressional veterans committees on progress in addressing the causes of variances in compensation payments for veterans for service-connected disabilities.

Veterans of Illinois have much lower percentage given on ratings for disability as compared to Veterans in other states. When like symptoms and loss of use are the same why receive less compensation than others living in California or New York? This is an attempt to standardize the disabilities by providing standards that are universal for all examiners.

Section 106 -
Requires a report from the Secretary to Congress on findings and actions proposed after the completion of studies concerning: (1) appropriate levels of disability compensation for loss of earning capacity and quality of life as a result of service-related disabilities; and (2) the feasibility and appropriate level of long-term transition payments to veterans separated from the Armed Forces due to disability while undergoing rehabilitation for such disability.

We disabled Veterans could have higher compensation and pension payment amounts on a monthly basis if the Quality of Life issue is finally included. LOSS of QUALITY of LIFE and not just LOSS of INCOME should be the standard. Disability amounts have been computed for payment from 10% to 100% depending on the Veterans ability to earn income when having a particular type or degree of disability. The basic amounts of pay have not been adjusted in the last 56 years since the Bradley Commission concluded its finding just after WWII. The Quality of Life inclusion will give a more accurate and just compensation based on the actual impact on the ability to earn income. Two Veteran having each lost a leg, a carpenter versus an Attorney, the loss of a leg condition is shared, but will impact the individual's income differently due to talent possessed.
---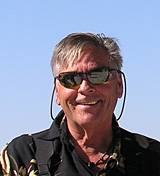 David Lord has been a National Veterans Service Officer doing veteran's benefits in Mexico for over a decade. David is a combat veteran, wounded by gunshot in Viet Nam 1968 and is a retired Marine. The Veterans Administration has played a critical role in his life, by his having both medical and compensation benefits. He uses his personal experience in the claims process along with having legal and credentialed Accreditation by the Department of Veterans Affairs. His use of Congressional approved Veterans Organizations, to steer veterans and dependents through the maze of regulations and entitlements due them from military service is outstanding. For more information, email him at david.lord(at)yahoo.com.
Click HERE for more Veteran Affairs with David Lord »»»
Tell a Friend
•
Site Map
•
Print this Page
•
Email Us
•
Top