Vallarta Living | Veteran Affairs | December 2008
Women and Veterans Law in Mexico

David Lord - PVNN
Merry Christmas to Veterans and their families! It is with the sincerest praise that I wish each of you and your loved ones the very best in the coming year. In Mexico, we live apart from many veterans in the U.S. but we all share the common bond of those that gave unselfish devotion to their Nation and its People. For that alone, you, the Veteran, are special and needed by others who depend on your unselfish service to defend and protect the freedom we hold dear. Semper Fi!

Women and Veterans Law in Mexico


Women seeking survival benefits after having been married to a military member, even if remarried after age fifty-seven, or having been widowed, or divorced, all have benefits. Tom Philpott's article for Military Officer Magazine provides me the subject I want to cover here in my Mexico column.


Many women do not understand or even know of the laws and their benefits after having been married or widowed to a Veteran. I believe many women need information which directly involves their rights to these benefits as survivors, no matter how long ago they were married to a Veteran. No matter their marital status at this moment, as long as they re-married after age 57, if he was entitled to disabled benefits or retirement pay from any branch of the U.S. Military.


The government is appealing a recent decision by the U.S. Court of Federal Claims that found Department of Defense unlawfully had withheld $150,000 combined in survivor benefit payments from three military widows. If the claims court decision stands - as advocates for the widows think it will - (DoD) would be forced to restore full Survivor Benefits Plan (SBP) payments worth millions of dollars to several hundred surviving spouses.


The surviving spouses with a stake in the outcome all remarried after age 57, which made them eligible, under the Veterans Benefits Act of 2003 [Public Law 108-183] to have their Dependency and Indemnity Compensation (DIC) restored by the VA.


But the widows argued successfully to the claims court that the same law did something more; it exempted them from the dreaded dollar-for-dollar reduction in SBP payments that occurs if they also elect to receive DIC.


The widows contend that Congress made them the first group of surviving spouses eligible for "concurrent receipt" of DIC and SBP, thus taking a first step five years ago toward eventually eliminating the DIC-SBP offset for up to 44,000 surviving spouses.


At the claims court last June, Judge George W. Miller ruled that the facts and the law support the widows' argument that the 2003 law "partially repealed" the SBP-DIC offset, targeting widows eligible who remarry after age 57.


Here is some background to understand the ruling.


Under SBP, military retirees forfeit a monthly premium so that, if they die first, their surviving spouse, or a dependent child, will continue to receive up to 55 percent of their retired pay as an SBP annuity. Some of these same survivors also qualify for DIC - monthly compensation from the VA payable to surviving spouse if a service member dies while on active duty or a military retiree dies of a service-related disability.


The long-time hitch for surviving spouses eligible for both SBP and DIC is that to elect to draw tax-free DIC, they must agree to have their SBP reduced by an equal amount. The basic DIC rate is $1,091 a month, with more added for each dependent child. Accepting DIC suspends SBP entirely for many widows.


Before Dec. 16, 2003, eligibility for DIC ended when a surviving spouse remarried. The Veterans Benefits Act of 2003 modified that rule, allowing DIC to continue or to be restored from that date forward, if the remarriage occurred when a surviving spouse was age 57 or older. This change made more than 12,000 widows eligible again for DIC - if they knew to apply for it.


Advocates for military widows said the 2003 law intentionally was worded so that widows who remarried after age 57 would be the first to receive both SBP and DIC. But DoD pay officials and lawyers interpreted the law so that all surviving spouses continued to have their SBP reduced or wiped out by their restored DIC.


"They'll wait until we die," says 83-year-old Rogers, with a laugh, when told it could take another year to get a final decision on the government's appeal. "I believe it will eventually come through. My husband fought in three wars, and he was confident I would be taken care of... I'm not going to give up."
---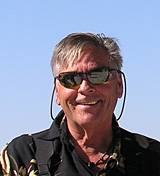 David Lord has been a National Veterans Service Officer doing veteran's benefits in Mexico for over a decade. David is a combat veteran, wounded by gunshot in Viet Nam 1968 and is a retired Marine. The Veterans Administration has played a critical role in his life, by his having both medical and compensation benefits. He uses his personal experience in the claims process along with having legal and credentialed Accreditation by the Department of Veterans Affairs. His use of Congressional approved Veterans Organizations, to steer veterans and dependants through the maze of regulations and entitlements due them from military service is outstanding. For more information, email him at david.lord(at)yahoo.com.
Click HERE for more Veteran Affairs with David Lord »»»
Tell a Friend
•
Site Map
•
Print this Page
•
Email Us
•
Top