Vallarta Living | Veteran Affairs | January 2009
"Dependency and Indemnity Compensation" for a Surviving Spouse

David Lord - PVNN
Today, many Veterans have several significant relationships over the forty, fifty, sixty, of even seventy years that separate them from Military service.
Although "tedious," an important part of providing Veterans and Dependents benefits is getting you to understand the phraseology used in the process of securing those earned benefits. Not so boring to read when you get the money for LIFE!


Understanding these laws is a most difficult task, because they are written in legalese by attorneys working as bureaucrats within the second largest Agency of the U.S. Government, working, I am convinced, to discourage benefits seekers.


"Nonsense!" say the head officials and gate keepers at the VA. But, if that is not true, why not publish the laws in plain, clear English for all to understand? "Confusing" best describes the process of trying and deciphering the never-ending clauses, referrals and subtext of each chapter and clause.


Today, many Veterans have several significant relationships over the forty, fifty, sixty, of even seventy years that separate them from Military service. This means that they may have married and divorced several times, making it many years prior that the Veteran was awarded some certain benefit. It may even be that the later Spouse knew very little about their Veterans' disability rating and hence laws for survival benefits at their passing.


The benefit known as "Dependency and Indemnity Compensation" is a very big phrase for most folks. What it really means is, if the veteran, at the time of death, was receiving, or was entitled to receive, compensation for service-connected disability that was rated by VA as totally disabling for a continuous period of at least eight years immediately preceding death, then the benefit that had been paid at one hundred per cent is continued to the widow at fifty per cent of the monthly compensation paid for the life of the surviving partner, tax free, with cost of living increases annually. This amounts to a very fine check paid monthly for life to the widow, at a rate equal to the maximum social security benefit paid to the highest income contributors, that maximum amount paid today is just over fifteen hundred dollars a month.


When you consider this amount is paid separate from the social security survivors benefits portion, we have a powerful incentive for partners to learn the law. I often provide the information as written by the 'Code of Federal Regulations' because I am practicing specific laws that bind me to the wording of the law. I try to provide clarity for you when the words and the intention become confusing.


This benefit allows a surviving Spouse to receive monthly income in the form of a check that is tax free, but too often it goes un collected by surviving widows. In addition the Spouse can re-marry after age fifty seven and still be eligible to receive this benefit for her entire life, regardless of the income she or he produces or the amount of income the new married partner brings home. I include below the actual text of the Code (in part) as a demonstration of my point;


(a) General determination of rate. When VA grants a surviving spouse entitlement to DIC, VA will determine the rate of the benefit it will award. The rate of the benefit will be the total of the basic monthly rate specified in paragraph (b) or (d) of this section and any applicable increases specified in paragraph (c) or (e) of this section.


(b) Basic monthly rate. Except as provided in paragraph (d) of this section, the basic monthly rate of DIC for a surviving spouse will be the amount set forth in 38 U.S.C. 1311(a)(1).


(c) Section 1311(a)(2) increase. The basic monthly rate under paragraph (b) of this section shall be increased by the amount specified in 38 U.S.C. 1311(a)(2) Determinations of entitlement to this increase shall be made in accordance with paragraph (f) of this section.


The seemingly endless text continues but I have made my point, which is do not let the legal speak detour you in your seeking of a rightful benefit. To review what I said in their words, I have edited and made clearer:


1. Marriage requirement. The surviving spouse must have been married to the veteran for the entire eight-year period (prior to death of Veteran) referenced in paragraph (c) of this section in order to qualify for the section 1311(a)(2) increase.


2. Determination of total disability, (the phrase "rated by VA as totally disabling" includes total disability ratings based on unemployability) (§4.16 of this chapter). Many Veterans are disabled at sixty per cent or above but receive pay at 100 per cent due to non employability!


3. Definition of "entitled to receive": As used in paragraph (c) of this section, the phrase "entitled to receive" means that the veteran filed a claim for disability compensation during his or her lifetime, etc, etc...


SEMPER FI! Ask me for assistance when in doubt.
---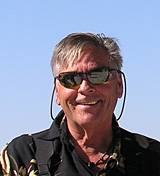 David Lord has been a National Veterans Service Officer doing veteran's benefits in Mexico for over a decade. David is a combat veteran, wounded by gunshot in Viet Nam 1968 and is a retired Marine. The Veterans Administration has played a critical role in his life, by his having both medical and compensation benefits. He uses his personal experience in the claims process along with having legal and credentialed Accreditation by the Department of Veterans Affairs. His use of Congressional approved Veterans Organizations, to steer veterans and dependants through the maze of regulations and entitlements due them from military service is outstanding. For more information, email him at david.lord(at)yahoo.com.
Click HERE for more Veteran Affairs with David Lord »»»
Tell a Friend
•
Site Map
•
Print this Page
•
Email Us
•
Top