Health & Beauty | February 2009
Beauty, Blondes and Becas - a Formidable Combination

len - PVNN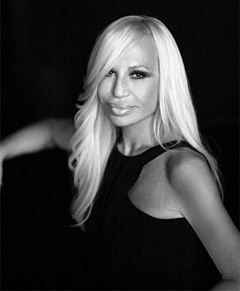 "Blondes have had some bad press through the ages, but only when we have been misunderstood - normally by a brunette." - Donatella Versace
Is it just me or am I the only one in complete amazement at the weather recently? For our Canadian friends, I am sure that this is still a balmy winter. But after the sun goes down, it sure gets chilly for someone who lives here all year round.


Granted, chilly to me is anything below 70 degrees F, so I suppose it's just me. Having a blanket on the bed and staying warm with my sweetie is a lovely way to spend an evening. Now we will move onto more important issues.


"Blondes have had some bad press through the ages, but only when we have been misunderstood - normally by a brunette." Donatella Versace


Beauty, as we all know, is in the eye of its beholder. Beauty is a tangible and truly powerful thing, and how we deal with and handle it is crucial. Looking back through all of my musings over the years, I have always stood by one simple credo: Beauty starts on the inside and works its way outward ... but ... some things, like Crocs, are still unbeautiful. Simple, right?


I was struck this past week by the number of blondes coming through the salon. Usually I have no time to pay attention to anyone except the client in my chair, but right around the middle of the week, I noticed all the different blonde color bowls in our sink. I began to wonder if blonde was about to make a big comeback.


What is true is this: the blondes never went anywhere. They just retreated into a quiet holding pattern. David Hockney once said "If you've only [got] one life, live it as a blonde." Later he became famous for the phrase "blondes have more fun." It looks and to me like more and more of you are beginning to heed and really believe the words of Mr. Hockney. At least you're listening to someone!


Living on or near the beach as a blonde brings with it all sorts of responsibilities. Yes, I said responsibilities. Regular pool devotees will find their hair turning green, thanks to the mineral chlorine and chemical build up on the hair shaft.


Chlorine is as much of a permanent danger as straight bleach. It can really eat up your hair, even virgin hair, meaning hair without artificial color applied. If an after-poolside rinse is not something you are used to doing, well, get used to it. The only thing short of stripping out the green with even harsher chemicals than the chlorine that created it in the first place is for me to take the scissors to it. I know how you'll just love that.


Here are a couple of tips on staying smarter than the average blonde. Your shampoo and conditioner are your key to safety in our salty climate. Look for words like chelatin or chelating and panthenol on all conditioning shampoos. Chelatin helps the conditioner penetrate the hair and treat from the inside of each shaft. Panthanol will help strengthen and protect the hair shaft. Most shampoos have some conditioner in them, but don't confuse the good ones with the cheaper and ever-popular combination shampoo/conditioning shampoos on the market. Notice the subtle differences. Compare the ingredients.


Of course, wearing a hat with plenty of ventilation while out in the sun and on the golf course is another easy and simple way to protect your fairytale blonde locks. Fashionable hats are available everywhere in our designer haven-by-the-sea. One of my favorites is the Viva Girl hat. While not all that practical for the golf course, it should be a staple in your swim and wrap collection. Remember the beginning of this column: becoming a blonde brings entails certain responsibilities.


As the blonde icon of the 1980s, Madonna would undoubtedly garner accolades for redefining the myth of "being blonde." Creating the in-your-face-image for the era, which was extremely provocative, ridiculously sexual and in no way dizzy, she captured the world's imagination. Her stylist and Hair God was the master-in-charge during this time, and what he said about becoming a blonde still rings true:


"What's great about going blonde is that with so little you can change yourself so much." Orlando Pita


So where does Becas - namely Becas Vallarta A.C. - play into all of this? I'm glad you asked. Yours truly was asked the other day what was I doing the evening of March 5, 2009, and would I be the emcee and live auctioneer at this year's Becas Ball.


In 2009, it's name is The Crystal Ball, and it will be a truly spectacular night under the stars with special tributes to long-time supporter of Becas, the late Peter Gray. As I said earlier, I am honored and humbled at my task ahead. I cannot wait to put my "Streisand Concert Tux" on again.


You know how much I love everything pretty, Ladies, (or handsome, for You Guys), so I want you to dress up when you come out to drink, dine and dance on March 5. I'd hate to have to write another "worst of" column with you in it!


I can only imagine what you must be saying to yourselves: "What were they thinking, giving len an open mike?" While I admit to sometimes speaking before I think, I'm seldom wrong. Witty? Yes. Outrageous? Maybe. Fun? Definitely.


Ladies and Gentleman, The Crystal Ball is upon us, and I look forward to seeing a Hollywood-style level of glamour descend upon the beautiful Westin Regina Hotel. And I'm hoping that oodles of money - I'm talking a truck load here - will be raised for scholarships for the brilliant young people all around us who just need the resources necessary to get the education that will create the new Mexico.


In closing, let me say this: be fun, be happy, be gorgeous and - above all - be blonde (or your close variation of beautiful). I'll behave with a microphone, but you never know what I'll "say" in print, right here, online for the whole world to read, in len's life! Hee hee hee.
---

Given that Len's very first word was "more," and the second one was "pretty" it is no wonder that he now is the Stylist Manager in the #1 salon and spa in Puerto Vallarta, blu, but also writes an entertaining and informative beauty column, "len's life." Whatever you hair may or may not need, Len will know exactly what to do or where to go to find the answer - just send him an email at len(at)blubylen.com.
Click HERE for more articles by Len.
Tell a Friend
•
Site Map
•
Print this Page
•
Email Us
•
Top