Vallarta Living | Veteran Affairs | February 2009
US Vietnam Vets - Get Agent Orange Exam NOW!

David Lord - PVNN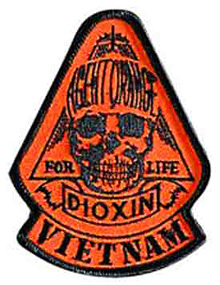 Colon cancer and diabetes are just two of the eleven diseases that may be in the Dioxin exposed body health system.
All Vietnam veterans are urged to get an agent orange exam, NOW! Colon cancer and diabetes are just two of the eleven diseases that may be in the Dioxin exposed body health system. We start dying long before our time and it does not have to be.


I am urging veterans to ask for their free V.A. Exam for Agent Orange contamination.


Why risk not knowing whether you may have any one of 11 diseases and ailments linked to Agent Orange? The earlier a disease is detected, the better chances are of dealing with it before getting things like CLL (chronic lymphocytic leukemia.)


According to the Department of Veterans Affairs, approximately 20 million gallons of herbicides were used in Vietnam between 1962 and 1971 to remove unwanted plant life and leaves which otherwise provided cover for enemy forces during the Vietnam War.


Shortly following their military service in Vietnam, some veterans reported a variety of health problems and concerns which some of them attributed to exposure to Agent Orange or other herbicides. We fought for forty years, in fact we are still fighting for recognition of several other life threats due to exposures.


These exposures were repeated every time we drank the water from natural springs, rivers, ponds, even sleeping on the ground we were absorbing the dioxins by contact. We breathed in the Agent while passing through dense jungles just as sprayed, glistening foliage turned to reddish brown, oozing with thick chemical fumes, stinging eyes and burning throats.


We Marines turned down our sleeves on dirty, ripped jungle fatigues in the hundred and twenty degree heat to no avail, while our skin was perspiring, then in came the Agent Orange. We never knew what dioxin was then, our return home to months or years in hospitals, our wounds from bullets, blast, or fire, we never imagined a continued battle for life, especially 40 to 50 years later just when we expected to retire.


The Viet Nam War will go down in history, not for the war against the enemy that was won and then lost by unpopularity, but the war that chemically exposed tens of thousands of our own troops by our own U.S. Corporation; Dow Chemical.


Long past the battle on the field of valor, we the veterans of Viet Nam are still fighting and dying by the thousands due to exposure, not a medal will be pinned, not a word mentioned, as we are laid to rest from exposures to herbicide.


VA offers compensation and benefits for Vietnam veterans suffering from the following 11 diseases: Chloracne; Hodgkin's disease; non-Hodgkin's lymphoma; multiple myeloma; porphyria cutanea tarda; respiratory cancers (lung, bronchus, larynx and trachea); soft-tissue sarcoma; acute and subacute peripheral neuropathy; prostate cancer; diabetes mellitus (Type 2 diabetes); and chronic lymphocytic leukemia.


The Agent Orange Exam is a way for a veteran to get a good history and physical. It is a general check-up that is focused on looking to see if the veteran has any of the presumptive Agent Orange conditions.


Recently ALS and Diabetes were added as presumptive Agent Orange conditions. If a veteran previously had an Agent Orange Exam before these conditions were added and they carry either of the diagnoses, they do not have to have another Agent Orange Exam now. They need to take the documentation from their doctor showing they have on the presumptive Agent Orange diagnoses, along with documentation that they were in Vietnam, to David Lord, national service officer for the Military Order of the Purple Heart in Puerto Vallarta, Mexico so that they can begin the Compensation and Pension claim process.


My motivation is to have every Vietnam veteran receive an exam or get their rightful compensation, especially those now living south of the border. Many affected veterans then asked the next logical question: "Could my offspring be affected?" That's a simple question, and the simple answer is "YES!"
---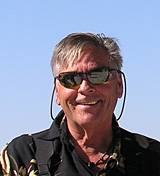 David Lord has been a National Veterans Service Officer doing veteran's benefits in Mexico for over a decade. David is a combat veteran, wounded by gunshot in Viet Nam 1968 and is a retired Marine. The Veterans Administration has played a critical role in his life, by his having both medical and compensation benefits. He uses his personal experience in the claims process along with having legal and credentialed Accreditation by the Department of Veterans Affairs. His use of Congressional approved Veterans Organizations, to steer veterans and dependants through the maze of regulations and entitlements due them from military service is outstanding. For more information, email him at david.lord(at)yahoo.com.
Click HERE for more Veteran Affairs with David Lord »»»
Tell a Friend
•
Site Map
•
Print this Page
•
Email Us
•
Top