February 14th: A Day of Love and Friendship

Polly G. Vicars - PVNN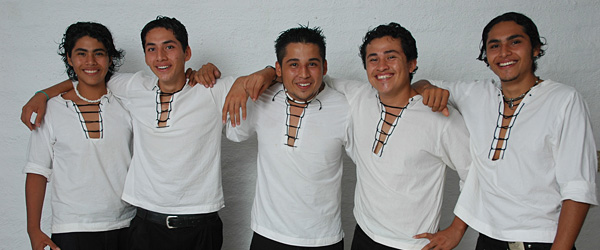 Los Bambinos
La amistad es lluvia de flores preciosas. (Friendship is like a shower of precious flowers.)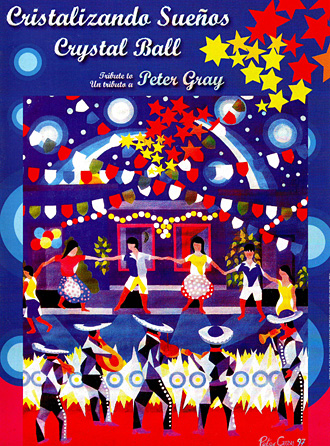 Details of the March 5 Becas Ball coming soon.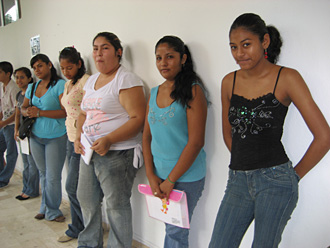 Becados waiting patiently.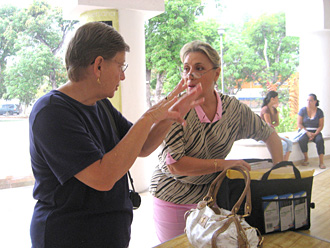 Linda Wirth working with President Mariel de Fregoso.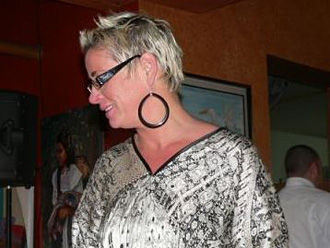 Cassandra Shaw, co-sponsor of the Art Workshop.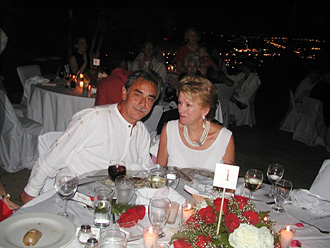 Mary and Alfredo on their wedding day.

As this fragment of a beautiful Aztec poem illustrates, since pre-Columbian times Mexicans regard friendship very highly, considering it a precious gift of life. Nowadays in Mexico, as in the rest of the world, we celebrate on February 14 El Día de San Valentín, popularly named El Día del Amor y la Amistad (the day of love and friendship.)


My specialness of February 14 began early in the morning when Gloria and Martha, two of the lovely maids at our condominium, brought me bouquets of red roses and bestowed the incredible warm abrazos (hugs) so typical of the warmth of the Mexican people.


Then followed a day of unparalleled love and friendship as Becas President Mariel de Fregoso, her beautiful mother Carla, Ana Caty Fenyvessi, Buri Gray, Linda Wirth and I met at the Los Mangos Library to meet with each of the Becas high school and university students, one on one.


Since there are so many of them, we stage the meetings from 10:00 am until 3:00 pm. They wait, patiently and politely, for their turns. Mariel, Carla and Ana, meet with the high school students. Buri, Linda and I, meet with the university students. They bring us receipts for their tuition payment, their equivalent of a report card and a copy of their voter registration card.


Then we have time to talk of any problems or triumphs they may have and upcoming Becas events, concluding with a handshake to each of us, many times an abrazo and always a verbal gracias and a smile that embodies their appreciation of what Becas is doing for them. Many gave us bright red heart shaped candies along with those smiles and hugs!


With the March 5 Becas Ball less than three weeks away, we asked those who could, to help us with that event. Handsome young men and beautiful young women, who will soon be engineers, lawyers, architects, teachers and accountants, volunteered.


At the end of what should have been a long and tedious day, all of us felt the shower of precious flowers that had fallen on us from an amazing group of young people, who despite the most daunting of challenges have remained happy, giving persons, determined to make their lives, their country and even the world, better.


Linda and I took our warm feelings on to see Lucille Shipley's Art Workshop Exhibit filled with art lovers looking and buying an eclectic array of art produced by the twenty or so students of the workshop who are, for the second year, donating 10% of their sales to Becas Vallarta. Congratulations to Lucille Shipley, Cassandra Shaw and all of the other artists who produced such interesting pieces for a bang-up exhibition.


My day gets better. On February 14, five years ago, it was Becas members Mary and Alfredo Franco's wedding day, as well as Mary's birthday, a glorious event attended by many friends and family, including Husband and me.


Yesterday, the Franco's invited many of the same friends and family, including Tom Bruns, the Episcopal priest who married them, and his lovely wife Martha, to help them celebrate the anniversary and birthday with love and friendship.


Decorated tables were placed around the beach for the guests who were served delicious empañadas, guacamole, enchiladas, Arrachera beef, camarones, beans, rice, red and green salsa, all augmented by flowing wine and strolling musicians playing romantic music.


When everyone thought it couldn't get any better, the famous group Los Bambinos appeared going from table to table singing requested tunes and ending by singing the familiar "Las Mañanitas" the Mexican birthday song, to all us Aquarians present, Mayo Warren, Martha Flores de Cortes, Joe Henry Jenkins, Nellie Ambrose, Mary herself, and me. Mary, ever the generous and loving friend, included the names of all of us on a lovely birthday cake that was actually a delicious lemon pie!


My "Day of Friendship and Love" was more like a deluge than a shower. I can't close without advising that I will be writing this week about another event that will be filled with love and friendship, the March 5, Becas Ball. If you don't already have your ticket, better call Mary Megin de Franco at (322) 222-8203 quickly, as the tickets are almost all sold!
---

Polly G. Vicars and her husband of almost 60 years, Hubert (a.k.a. "Husband") retired to Puerto Vallarta in 1988 and soon became active members of several charitable organizations. Polly is the author of "Tales of Retirement in Paradise: Life in Puerto Vallarta, Mexico" [a sell-out!] and "More Tales of Retirement in Puerto Vallarta and Around the World." Proceeds from the sale of her books go to the America-Mexico Foundation, a scholarship foundation that is their passion.

Click HERE for more articles by Polly Vicars, or click HERE to learn more about Becas Vallarta and the America-Mexico Foundation.