Vallarta Living | Veteran Affairs | February 2009
Veterans and Traumatic Brain Injury

David Lord - PVNN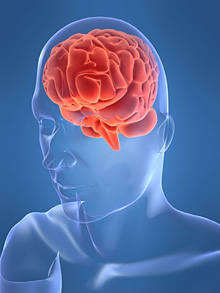 The use of MRI to provide evidence of T.B.I. is a milestone for all veterans who have been directly exposed to explosive force concussion.
A diagnostic tool (MRI) is being used to provide evidence of Traumatic Brain Injury. This, in my opinion, is a milestone for all veterans who have been directly exposed to explosive force concussion.


The soldiers and marines and sailors exposed to direct fire in combat have been treated for the physical wounds that resulted from direct fire incidents, but some wounds without physical scars go unnoticed and untreated because they where unseen.


These undiagnosed problems were shifted into a category of psychological illness such as P.T.S.D. after active duty. The miracle of M.R.I. now allows Doctors to see the physical changes of the brains structure, showing why the veteran suffers personality disorders as well as physiological and psychological changes.


We all know that a person changes after exposure to explosions in combat. These changes have always been rated by the V.A. as a mental disorder if they could find no physical scars.


The medical diagnostics after the Viet Nam War resulted in tens of thousands of men being awarded compensation based on a psychological trauma, i.e. post traumatic stress disorder. However thousands of Korea and WW11 veterans were without any compensation because of no sophisticated testing equipment, thus no testing done and therefore the condition was classified simply as "battle fatigue."


A non-documented illness does not mean the condition does not exist, i.e. a condition called Army Disease manifested after the Civil War had ended. More than 400,000 Civil War veterans of the North having the so called "Army Disease" were given morphine as the medication to relax the nerves and calm the damaged mind with narcotics.


I believe today they would be diagnosed with T.B.I. and/or P.T.S.D. There are many veterans of today that have gone through the post conflict years with a perceived notion of something amiss within. Why forty years after battle the startle reflex is still so powerful, sleep disturbances continue and why so many physiological systems are diminished with veterans from wars long ago.


The future has many questions to resolve, but one above others comes to my mind. If a veteran had exposure to even a single event which resulted from explosive concussion then all war veterans should be eligible for re-examination.


Remember a traumatically induced structural injury and/or physiological disruption of brain function as a result of an external force is a compensation matter. Please make an appointment with me or any other National Service Officer if you experienced and/or records document the following:


1. Any period of loss of or a decreased level of consciousness;


2. Any loss of memory for events immediately before or after the injury;


3. Any alteration in mental state at the time of the injury (confusion, disorientation, slowed thinking, etc.);


4. Neurological deficits (weakness, loss of balance, change in vision, praxis, paresis/plegia, sensory loss, aphasia, etc.) that may or may not be transient;


5. Intracraneal lesion.


Signs and symptoms may occur alone or in varying combinations and may result in a functional impairment. These signs and symptoms are not better explained by pre-existing conditions or other medical, neurological, or psychological causes except in cases of an exacerbation of a pre-existing condition. These generally fall into one or more of the three following categories:


Physical: Headache, nausea, vomiting, dizziness, blurred vision, sleep disturbance, weakness, paresis/plegia, sensory loss, spasticity, aphasia, dysphagia, dysarthria, apraxia, balance disorders, coordination disorders, seizure disorder


Cognitive: Attention, concentration, memory, speed of processing, new learning, planning, reasoning, judgment, executive control, self-awareness, language, abstract thinking


Behavioral/Emotional: Depression, anxiety, agitation, irritability, impulsivity, aggression


The New Order


The whole problem with the world is that fools and fanatics are always so certain of themselves, but wiser people so full of doubts.
- Bertrand Russell (1872-1970)


This quote can be applied to the state of the economy as people watch their incomes disappear. I know it is most difficult for retirees looking toward the next decade with any certainty about finances.


I am concerned mostly about the non-backed printed paper and digital dollars causing massive inflation of our fiat currencies. Unprecedented injections of trillions of dollars backed by nothing but the government's desires.


You and I live in Paradise with generally fixed incomes derived from past savings or performance or pension, earned in a time when stability of the dollar was a given, we could see a stable living standard.


Today we have a kaleidoscope not a telescope when viewing the future. World economies are so weak that we are seeing government stimulation of historic proportions. At first this is deflationary, but it will become inflationary. Gold is the only currency that won't get devalued. It will be revalued.
---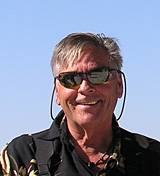 David Lord has been a National Veterans Service Officer doing veteran's benefits in Mexico for over a decade. David is a combat veteran, wounded by gunshot in Viet Nam 1968 and is a retired Marine. The Veterans Administration has played a critical role in his life, by his having both medical and compensation benefits. He uses his personal experience in the claims process along with having legal and credentialed Accreditation by the Department of Veterans Affairs. His use of Congressional approved Veterans Organizations, to steer veterans and dependants through the maze of regulations and entitlements due them from military service is outstanding. For more information, email him at david.lord(at)yahoo.com.
Click HERE for more Veteran Affairs with David Lord »»»
Tell a Friend
•
Site Map
•
Print this Page
•
Email Us
•
Top