Vallarta Living | Art Talk | March 2009
PV Art Talk: Advice To Emerging Artists

Barbara Peters - PVNN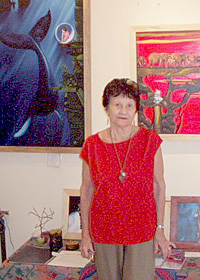 The driving force behind the Old Town Art Walks, Barbara Peters is the owner of Galería Vallarta, one of Puerto Vallarta's most popular art galleries.
No matter your age or education, the idea of becoming an artist or continuing the pursuit of your career as an artist opens the doors of creativity that can provide one with so much pleasure in life.


Even if you only create art in one or more of it's many forms, create only for your own pleasure or are intent on "making it in the Art World, here are some tips that may make your efforts more fun and successful.


First, decide on the medium you feel most comfortable with. If you have studied art in classes, you have probably tried watercolors, acrylics, oils or mixed media, so decide on one and apply all your efforts to perfecting that skill. Get all the books, magazines, and information you can locate on your niche and search the web for examples of paintings in this technique.


Also decide if you have the skill to be a realistic painter, or if you feel more comfortable doing abstracts, impressionism or some other style. Artists who try to be experts in all different techniques usually do not excel in any of them.


Select good materials to work with and have a place to work where you can concentrate and express your creativity and practice, practice, practice.


While you are studying, you may resort to copying other artists' work, as a discipline and method of learning techniques of the masters, but when you are ready to become an artist on your own, NEVER copy other's creations.


As a gallery owner, I have seen many accurate copies of famous works of art, but these are not acceptable for sale or exposition. You cannot sign these paintings as your own work. You may be influenced by certain artists or your teachers, but If you can't come up with original ideas of your own, try another profession.


It is important to develop your own style, so your work can be recognized. That does not mean repeating the same theme, but learning to present your ideas in your personal style.


If you feel you are ready to sell your work, get the opinions of some people in the art field who will criticize your work, and do not get upset if they tell you ways to improve your art, or suggest further study.


Have a good digital camera and take photos of your work that can be put on a CD or sent by internet to galleries you may want to approach or put on your own website or blog. When setting up a website, it is best to give the most information possible about the artwork and do not hold your breath for someone to email you for the price, size or other information.


If you are sending photos of your work to a potential client or gallery, be sure to include the title, technique, measurements and price of each art work.


Do not walk into a gallery with your portfolio without a prior appointment or contact with the proper person to look at your work. Select a gallery based on the style of work they display that may be similar to your own creations.


Do not think that as an emerging artist you can command the same level of prices that established artists have worked years to receive. Consider your pricing carefully based on the time and cost required to produce the piece, your record of sales, if any, and whether you really want to sell or just keep the piece forever in your studio.


If you are accepted in a gallery never yield to the temptation to sell outside the gallery at lower prices than you have established in your expositions. Also try to keep prices on your own website similar to those in the gallery that represents you.


When clients you may meet at gallery openings try to contact you to buy directly from you, always refer them to the gallery to handle the transaction or commission. In this way you will be respected as a professional artist and your reputation will grow with demand and increasing prices for your work.


Do not be jealous of the commission paid to a gallery, as the costs of displaying artworks, advertising, salaries of their employees, utilities, taxes and costs of maintaining a business are extremely high and the galleries cannot exist without profits.


Puerto Vallarta is fortunate to have such a wide variety of venues to display art, whether paintings,sculpture, glass art or unique crafts, but as you develop your art career, you can seek out places anywhere in the world to show your creativity, via the internet or your own travels.


Be creative, enjoy your quest and best wishes for your success.
---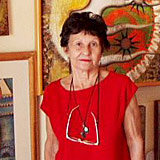 The driving force behind the Old Town Art Walks, Barbara Peters is the owner of Galería Vallarta, one of Puerto Vallarta's most popular art galleries. Located at Juarez 265 in downtown Puerto Vallarta, Galería Vallarta has been presenting "art in all forms" since it's founding in 1989. For more information call (322) 222-0290, visit GaleriaVallarta.com, or send an email to webart(at)galeriavallarta.com.
Tell a Friend
•
Site Map
•
Print this Page
•
Email Us
•
Top