News from Around Banderas Bay | March 2009
PV Little League Week Three To Be Played Over

Bob Cohen - PVNN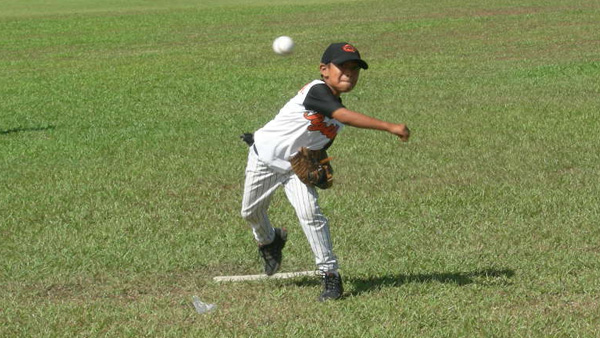 Keep an eye on Josue who is the star of Los Limones. He picthes the first three inings of the game and then shifts to shortstop. He also has superb batting skills.
Week 3 of the Puerto Vallarta Little League ran into it's first snag in the initial season as the early games were played, but at noon, we were unexpectedly told that the field was reserved for an out of town adult team that was to play an adult Puerto Vallarta team. Three games were already in progress and the four teams that arrived from around the city and as far as Bucerias were told they wouldn't be able to play.


It posed a dilemma for league president Miguel Vargas, who was startled and upset for not receiving notice in advance. He decided that in order to keep the games played even that the early games already in progress would just be practice games and not count in the standings. Not an easy thing for some of the youngsters to swallow, especially when they were winning their games, but they abided by Miguel's decision.


It was a bit disheartening to see the kids arrive to play and to see the disappointment in their faces when told that they wouldn't be allowed to play. Miguel did talk to the City on Monday about the double booking of the field and was assured that it would not happen again; the PV Little League had the right to use the field on Saturdays until the season concludes.


On Saturday the schedule will be played again and after the games, we will look at the teams and see who the best performers have been and report to our readers of the standings and perhaps some standout players.


In some exciting news, a 15-16 year old all star team was selected to travel and be in the competition that will ultimately lead to Williamsport for the Little League World Series. The team has practiced three times already and the word is that they look good.


We added one more sponsor as the most successful tour company in the Puerto Vallarta area, Vallarta Adventures came aboard as a full sponsor. We welcome them and are happy to have them aboard. They will join the seven other sponsors as founding sponsors, which have benefits that are only available for sponsors of our inaugural season. The other sponsors once again, in the order they sponsored teams are:


BanderasNews
Teatro Limón Restaurante
Viejo Vallarta Association
Club Mañana
PV Yankees (David & Dawn Marriner)
Daiquiri Dick's Restaurant Bar & Grill
Roberto's Restaurant


That leaves us still with two remaining openings for a business, group or individual to help. Please contact Bob Cohen at bob(at)banderasnews.com for anyone interested. We do have one business that is ready to come on board and groups can also share a team sponsorship for $5000 pesos each.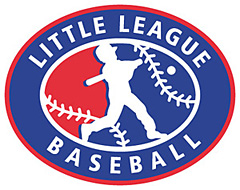 For donations, sponsorships and further information we urge you to contact:


• Bob Cohen at bob(at)banderasnews.com
• Miguel Vargas at tacos.park(at)hotmail.com
• Oscar Mercado at mercadooscar(at)hotmail.com




Half of the logos are on the uniforms now and we will add a few more this coming week. Six huge banners of sponsors will be hanging from the outfield on Saturday which is another benefit of sponsorship. To be honest with our readers, the reason that most sponsors are on board is to assist these 150 kids that would never have had the chance to play baseball, let alone be in a Little League. The benefits will come to all sponsors in exposure during the season and throughout the year as well, but we love to see sponsors as being altruistic in nature.


This week I drove out to Nuevo Vallarta to pick up some equipment from Anne Miller and family, who brought down some brand new balls and some gloves after reading about the Little League in BanderasNews. Another friend of the kids Chris Huddlestan made a cash donation as well. Dave Marriner just got back from Canada and brought new balls and some other equipment and had new hats made for his PV Yankees team. We always can use donations of equipment and cash donations in any amount.


We welcome all out to the baseball field Saturday for Week Three of the PV Little League season starting at 10:00 AM. The forecast is sunny, so join the crowd.


Your support provides endless benefits for Banderas Bay area kids, who will develop the qualities of citizenship, discipline, teamwork and physical well-being by participating in Puerto Vallarta Little League Baseball. To learn how you can help, send an email to Bob Cohen at bob(at)banderasnews.com, Miguel Vargas at tacos.park(at)hotmail.com or Oscar Mercado at mercadooscar(at)hotmail.com. For more information about Puerto Vallarta Little League Baseball and full coverage of this season's games click HERE.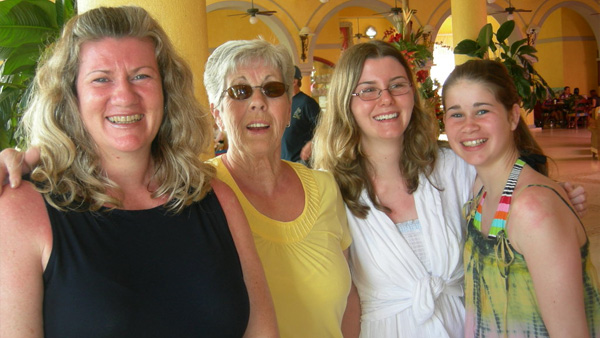 Donors of some baseball equipment when visiting on their vacation from upstate New York are from left to right, Anne Miller, Marianne Macfarlane, Ashley and Mac.
---
Local Youth Collect Used Baseball Equipment
Phil Hoffman and Laura Traxler - Lamorinda Weekly, Moraga CA


At the OBA 25th anniversary opening day festivities, three OBA players - Kevin and Steven Shepard, and their friend, Will Richardson, prepared for spring break in a slightly unconventional manner. They collected used equipment and sold baked goods to buy game-day balls, things they will pack for their spring break vacation to Puerta Vallarta. Visit the website for the full report and photos HERE.
Tell a Friend
•
Site Map
•
Print this Page
•
Email Us
•
Top