Vallarta Living | Veteran Affairs | March 2009
V.A. Productivity vs Veterans Rights

David Lord - PVNN
Courage is the finest of human qualities because it guarantees all the others.
- Winston Churchill
The greatest gift we can receive in life is from those we love and those we call friends participating in a special event. By sharing our time together within a mutual experience we thereby fix a memory in a special light, one that will not fade with time. I and Susan and Bill and Betty want to thank all our friends for making our Marine Corps Reunion Party exceptionally wonderful. Bill and I know the value of life from surviving combat, we learn the value of friendship from Puerto Vallarta folks like you.
V.A. Productivity vs Veterans Rights

One policy worth scrutiny is the method that the VA uses to assess the performance of VA employees and VA officials. Both promotions and some employee bonuses are traditionally linked to the number of cases completed annually. These VA bonus systems have been the subject of controversy for years.


Likewise, the performance of VA employees is judged by the number of benefits claims completed during a given time period, usually a calendar or fiscal year. Completion of a large number of claims is essentially considered the equivalent of good work performance.


The National Veterans Legal Services Program (NVLSP) and many other veterans service organizations have complained about the VA work measurement system for many years. A grievance filed in April 2008 by some VA employees against the Cleveland RO complains that VA management has: (1) established an environment in which "there is an extreme pressure to produce minimally acceptable work at any cost"; (2) "developed an employee culture where striving to achieve unreasonable production criteria is paramount and ... actually doing difficult necessary work on cases is strongly discouraged on penalty of removal"; and (3) [management] commonly expresses sentiments such as, "just decide the case and let the veteran appeal."


This system creates a detrimental motivation among VA officials and employees - VA managers and staff are motivated by the number of cases completed during a given period of time, regardless of the accuracy of the decision.


The recent case manipulation scandals at Regional Offices may simply illustrate that VA managers and employees will go to great lengths to complete VA claims expeditiously. However, this inordinate interest in speedy decisions often directly conflicts with the interests of veterans and their families.


Unfortunately, it also creates many cynical VA employees who know that statistics are manipulated to benefit the bureaucracy, not the veteran. The VA's policy of rewarding speed over quality maybe only one of a number of factors that contributed to the misconduct by VA employees.


However, it would certainly improve VA decision-making and employee morale if the primary considerations in assessing the performance of VA managers and employees were thoroughness and accuracy in the development and adjudication of claims.


To gain wisdom we associate with people who possess knowledge in their field. We do that by reading what they have written, or listening to what they have said. "As iron sharpens iron, so one man sharpens the countenance of his friend." - King Solomon, Proverbs 27:17


V.A. Glitch


The VA has recently taken steps to correct a "glitch" in their computer system that resulted in thousands losing or not receiving benefits rightfully owed them for the month of their spouse's death. The Veterans' Benefits Improvements Act of 1996 gave surviving spouses the right to keep the veteran's last month's worth of benefits. However, the VA never adjusted their payment system to reflect this change.


As a result, the VA inadvertently withheld checks from deserving spouses and took active measures to retrieve any money it did send out, including seizing the money directly from checking accounts. This benefit is only payable to surviving spouses of veterans where the veteran was receiving VA compensation or pension benefits at the time of his or her death.


VA became aware of this problem in early December of 2008. Early estimates are that up to 50,000 individuals a year, since in 1997 when the law went into effect, may be affected by this error. This means that approximately 500,000 beneficiaries may be owed month-of-death benefits.


Genny and Howard McGill sent me this; "Lord, keep our servicemen and women safe, whether they serve at home or overseas. Hold them in your loving hands and protect them as they protect us."


Semper Fi
---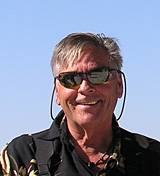 David Lord has been a National Veterans Service Officer doing veteran's benefits in Mexico for over a decade. David is a combat veteran, wounded by gunshot in Viet Nam 1968 and is a retired Marine. The Veterans Administration has played a critical role in his life, by his having both medical and compensation benefits. He uses his personal experience in the claims process along with having legal and credentialed Accreditation by the Department of Veterans Affairs. His use of Congressional approved Veterans Organizations, to steer veterans and dependants through the maze of regulations and entitlements due them from military service is outstanding. For more information, email him at david.lord(at)yahoo.com.
Click HERE for more Veteran Affairs with David Lord »»»
Tell a Friend
•
Site Map
•
Print this Page
•
Email Us
•
Top