Vallarta Living | Veteran Affairs | March 2009
Press Spotlights US Veteran Concerns

David Lord - PVNN
The national budget must be balanced. The public debt must be reduced; the arrogance of the authorities must be moderated and controlled. Payments to foreign governments must be reduced, if Rome does not want to go bankrupt. People must learn to work, instead of living on public assistance.
- Cicero, 55 BC.
The US press has been bursting with news about the current and emerging disputes between a White House struggling to impose new restraints on federal spending, and advocates for military members and veterans who have borne the brunt of two very long and difficult wars. The following is a synopsis of last week's media coverage:


Veterans' Concerns Caused Obama To Reverse Controversial Proposal


The Washington Post (3/21, A2, Rucker, 696K) reports that during a Monday White House meeting with President Obama, a "diverse group" of veterans "thanked Obama for proposing an 11 percent increase in the budget of the Department of Veterans Affairs and expanding health care to more veterans. But the leaders of veterans service organizations warned the president that their goodwill would vanish if he pursued a budget proposal to bill veterans' private insurance companies for treatment of... combat-related injuries."


On Wednesday, "In the Situation Room, with [White House chief of staff Rahm] Emanuel seated in the president's chair, they reached an agreement that would take the issue off the table ... The 48 hours between the Roosevelt Room meeting and Obama's reversal, described in interviews with leaders of veterans' groups and White House and congressional aides, illustrate the delicate dance required of a new president trying to change government and cut costs where efficiencies can be found without alienating key constituencies."


On March 21, Tom Philpott, in his syndicated column for the Tacoma News Tribune, among other outlets, writes, "President Barack Obama won style points from veterans' service organizations this week even as he was forced, under heavy fire, to withdraw his plan to have the Department of Veterans Affairs bill veterans' health insurance for the cost to VA of treating service-connected medical conditions. 'The issue should never have come up, (and) he got a black eye out of it,' said David W. Gorman, executive director of Disabled American Veterans on Wednesday. 'But we came out very, very pleased that he had recognized the issue, he has listened to us and he has taken heed of our advice.' More disputes are likely between a White House struggling to impose new restraints on federal spending, and advocates for military members and veterans who have borne the brunt of two long and difficult wars."


Obama Says Vets Are Owed VA Care


In continuing coverage, the fourth story in James E. Lokovic's March 21 "Veterans' Roll Call" column in the St. George (UT) Daily Spectrum noted, "During a ceremony at the Department of Veterans Affairs" headquarters in Washington, DC, President Barack Obama "called caring for veterans a responsibility and duty for all Americans - one that, in a small way, repays 'a debt of honor.'" Obama said veterans "are our bravest, enlisting in a time of war, enduring tour after tour of duty," so the VA "must take care of these people and of their families."


Disabled Vets To Receive One-Time Payment


In continuing coverage, the lead story in James E. Lokovic's March 21 "Veterans' Roll Call" column in the St. George (UT) Daily Spectrum noted, "This summer, a one-time payment of $250 will automatically be made to disabled veterans receiving benefits" from the US Department of Veterans Affairs. The payment "was included in President Obama's 'American Recovery and Reinvestment Act of 2009.'"


Supreme Court Turns Down Agent Orange Appeals


The second story in George W. Reilly's "Veterans' Journal" column in the Providence Journal (3/23) notes, "The Supreme Court has turned down pleas from American and Vietnamese victims of Agent Orange who wanted to pursue lawsuits against companies that made the toxic chemical defoliant used in the Vietnam War." The justices rejected "appeals in three separate cases, involving Dow Chemical, Monsanto and other companies that made Agent Orange and other herbicides used by the military in Vietnam. Agent Orange has been linked to cancer, diabetes and birth defects."


Times To Launch Syndicated Radio Show


The Washington Times (3/23, LoBianco) reports, "The Washington Times will launch a syndicated radio show later this spring, dedicated to the newsroom's investigative reporting and accountability journalism, Executive Editor John Solomon said Sunday." The Times "has produced many 'high-impact' investigative exposes, including a groundbreaking series on medical experimentations on war veterans by the Veterans Affairs Department."
---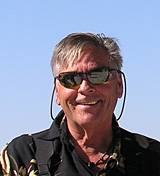 David Lord has been a National Veterans Service Officer doing veteran's benefits in Mexico for over a decade. David is a combat veteran, wounded by gunshot in Viet Nam 1968 and is a retired Marine. The Veterans Administration has played a critical role in his life, by his having both medical and compensation benefits. He uses his personal experience in the claims process along with having legal and credentialed Accreditation by the Department of Veterans Affairs. His use of Congressional approved Veterans Organizations, to steer veterans and dependants through the maze of regulations and entitlements due them from military service is outstanding. For more information, email him at david.lord(at)yahoo.com.
Click HERE for more Veteran Affairs with David Lord »»»
Tell a Friend
•
Site Map
•
Print this Page
•
Email Us
•
Top