Vallarta Living | April 2009
Eagles Wings Foundation Celebrates its 10th Anniversary of Philanthropy and Community Service

MMD Newswire
go to original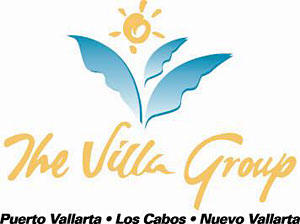 The Villa Group's Eagles Wings Foundation is recognized for its leadership in helping a variety of educational, health and personal development programs with its nomination of the prestigious ARDA Circle of Excellence "ACE" Award.
San Diego, CA - The Villa Group announced that its Eagles Wings Foundation (EWF) will celebrate its 10th year of philanthropic and community service activities with a special celebration and annual meeting at the Villa del Palmar Flamingos Beach Resort & Spa, October 23, 2009 in Nuevo Vallarta, Mexico.


As part of the annual meeting, time share owners and employees of the Villa Group will have the opportunity to review and learn more about the many ongoing community and special assistance programs currently being sponsored by the Eagles Wings Foundation. A highlight of those programs, all of which assist the areas where the Villas Group resorts are located, include: the creation of public libraries, elderly assistance, educational scholarships, rehabilitation centers, domestic violence shelters, thrift stores, medical assistance and working with orphanages to find homes for children.


The Eagles Wings Foundation is a non-profit organization that provides assistance to charitable groups in the resort areas of Puerto Vallarta, Nayarit and Cabo San Lucas, Mexico. Since 1999, it has given more than $1 million (U.S.) in grants and materials such as medical supplies and computers, while maintaining an overhead expense rate of less than two percent.


Last year the Eagles Wings Foundation gave $126,000 to over 20 organizations in Mexico. This year, the organization plans to match 2008's contributions and assisted in opening an additional orphanage in Puerto Vallarta in February 2009 that provides a home to more than 30 children.


"We are very proud of the continued generosity of our time share owners and their willingness to help those less fortunate who live in the communities where our resorts are located," said Owen Perry, an owner and partner in The Villa Group. "We have been able to make a meaningful contribution and a real difference in the lives of so many Mexican citizens," continued Perry.


The Eagles Wings Foundation is the vision of Jim McCarthy, long-time Villa Group timeshare owner. The foundation continues today with the support of the many Villa Group owners and employees that give back to the "paradise" they have come to love. "You do not have to travel very far from any one of our properties to witness the extreme poverty and dire living conditions of our neighboring needy families," said Jim McCarthy. "Our community service and contributions to date have made a real difference in the lives of so many families."

About The Villa Group: Discover Mexico's gracious hospitality and warmth at The Villa Group's collection of resorts located in Mexico's most enticing beach front destinations. The Villa Group offers your clients luxurious and family-friendly, all-suite accommodations, in Los Cabos, Puerto Vallarta, Nuevo Vallarta - Riviera Nayarit, Loreto and Cancun. Guests of The Villa Group will relax into award-winning service in locations offering the perfect balance of nature, recreation, history and culture. The Villa Group continues to take inspiration from its rich 30-year history of operating hotels and resorts throughout Mexico, while staying fresh and current in the mind of today's travelers. For more information please visit VillaGroupResorts.com


About the Eagles Wing Foundation: The mission of the Eagles Wing Foundation is to provide assistance to charitable groups in the Puerto Vallarta area, the nearby state of Nayarit, and Cabo San Lucas. For additional information on the Eagles Wings Foundation or its upcoming events, please visit our web site at: http://eagleswingsmexico.org.


Contact: Kate Fredrickson 858.777.5043 kfredrickson(at)aviatech.com
Tell a Friend
•
Site Map
•
Print this Page
•
Email Us
•
Top