Vallarta Living | Veteran Affairs | April 2009
Veterans and Traumatic Brain Injury

David Lord - PVNN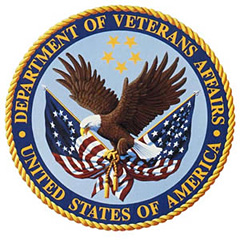 Seal of the US Depart, of Veteran Affairs
I recently made a trip to the US for the annual National Service Officer Training. Each year the required training to maintain the accreditation by the V.A. is a great opportunity to receive the latest information on what is happening in every state and V.A. regional office across the country.


Traumatic Brain Injury was one of the most interesting areas of this year's training. I had the opportunity to ask a V.A. representative, a Decision Review Officer of the Phoenix Veterans Service Center, a question that connects the wartime combat service of all Veterans to this new area of research.


You Veterans and families have read or heard about the new investigative studies generated by using the latest technologies such as CAT scan to reveal the changes to the brain after I.U.D. explosion in our Iraq and Afghanistan theaters of war. It is said by Doctors that exposure to explosive devices causes permanent disability until now undisclosed, these never before recorded medical conditions are left out and never compensated for.


My question was simple and natural in the light of my combat service, the response was expected to be clear and definitive, it was instead slow and cautious, like he was opening Pandora's Box. I asked, "forty years ago Marines were defending the Khe Sahn Combat Base and the Hilltop Outpost like 881 North and South, we endured what has been documented as one of the heaviest bombardments in the History of warfare, over a hundred thousand tons of explosives during a seventy seven day bombing and rocket blitz. Do all Veterans that were exposed to multiple explosive blasts have the right to file a claim and receive diagnostic testing for T.B.I.?"


"Yes," came the answer. What this means is one more chance for all those who served in Combat to establish a connection to compensation that has never been offered until now.


Diagnostic Code 8045, Residuals of TBI, Change effective October 23, 2008. 38 CFR;4.124a (the section of the Rating Schedule related to Neurological and Convulsive Disorders) was amended to further address residuals of traumatic brain injury. The title of the diagnostic code 8045has been revised from "Brain disease due to trauma" to "Residuals of traumatic brain injury (TBI)."


The revisions are affective October 23, 2008. The new regulation discusses the three main areas of dysfunction/impairment that may result from TBI: 1) Cognitive, 2) Emotional/Behavioral, and 3) Physical. Each of these areas may require evaluation.


Subjective symptoms may sometimes also be the main residual of TBI. All of these residuals are addressed in the new rule and specific guidance on evaluation the most commonly seen residuals is also provided.


Prior to October 10, 2008 a veteran would most likely be evaluated at 10% under diagnostic code 8045. Effective October 10, 2008, we can now rate a traumatic brain injury under the three categories, if applicable, Cognitive; Emotional/Behavioral, and Physical.


There is an Evaluation of Impairment that is very long and detailed, used by the V.A. rating specialist after they receive the doctors report on the Veterans. I will brief you on the areas that will be included in an exam but not explain each as it is far too much to go into here.


Level of Impairment Criteria include the following: memory, attention, concentration, executive functions. Judgment is another category that goes in detail from mildly impaired judgment to severely impaired judgment, which means even routine and familiar decisions are not possible. For example, if a Veteran is unable to determine appropriate clothing for current weather conditions or judge when to avoid dangerous situations or activities.


Social Interaction is also reviewed, from appropriate behavior to interaction that is mostly inappropriate (whatever that means) tough to tell sometimes in Puerto Vallarta! Orientation, from always orientated to person, time, place and situation, to consistently disorientated to two or more aspects (person, time, place, situation.)


Then we move on to Motor Activity, Visual Spatial Orientation, Subjective Symptoms (that interfere with work), Neurobehavioral Effects,(irritability, impulsivity, lack of motivation, verbal aggression, physical aggression, moodiness, lack of cooperation and more.)


Communication is the final category, ranging from normal to none. What this means in the world of Veterans service work is that each combat veteran is probably eligible to receive a permanent Service Connected compensation check for the participation in explosive warfare when it was at close proximity.


Classified as "Dangerous Veterans" those who have shed their blood for America are being called TERRORISTS! We all have been insulted by the Department of Homeland Security this week when their secret memo revealed a warning to police agencies across America that Veterans may be recruited into terrorist organizations and attack "The Homeland."


It sounded to me like the "Fatherland of Hitler" and his grandchildren are running "Homeland Security." These little Nazis fear American Veterans, they know from history that we American Veterans are Patriots who will defend America against all enemies, both foreign and domestic!
---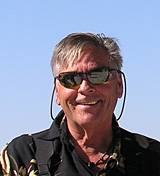 David Lord has been a National Veterans Service Officer doing veteran's benefits in Mexico for over a decade. David is a combat veteran, wounded by gunshot in Viet Nam 1968 and is a retired Marine. The Veterans Administration has played a critical role in his life, by his having both medical and compensation benefits. He uses his personal experience in the claims process along with having legal and credentialed Accreditation by the Department of Veterans Affairs. His use of Congressional approved Veterans Organizations, to steer veterans and dependants through the maze of regulations and entitlements due them from military service is outstanding. For more information, email him at david.lord(at)yahoo.com.
Click HERE for more Veteran Affairs with David Lord
Tell a Friend
•
Site Map
•
Print this Page
•
Email Us
•
Top