News from Around Banderas Bay | October 2009
Beautify Puerto Vallarta! BINGO for Bougainvillea – Week 1

pvrpv.com
go to original
October 13, 2009
If you missed the first of the 3 BINGO for Bougainvillea games at Bite me! Beach Club last Friday night, be sure to mark your calendars now for the October 16th & 23rd games.
In an effort to beautify our city, Robert Price of The Vallarta Botanical Gardens, in conjunction with the City of Puerto Vallarta, are planting 5000 bougainvillea bushes from the International Airport to Mismaloya. Click HERE to learn more.


Showing their support for this huge undertaking, Tim Longpré of PVRPV – Puerto Vallarta Condo Rentals, Charlotte Semple and Carole Fast of Xocodiva Artisan Chocolates and Grant Hunermund of bite me! beach club hosted the first of 3 nights of Bingo for Bougainvillea last Friday night in the bite me! beach club seaside lounge.


Robert, who was in attendance, says he is hoping to create a festival in Puerto Vallarta on the same or a grander scale as the Washington Cherry Blossom festival. Kudos Robert, and thank you!


42 people packed the lounge and our guest caller, Juan Carlos Garcia from PVRPV, kept the evening moving along in great style. We raised $7770 pesos which broken down is 485 bushes or 11.5 plants per person.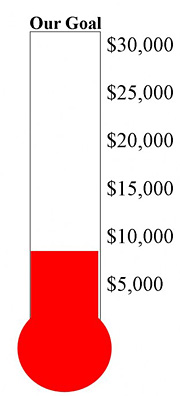 There were many great prizes up for grabs, and this weeks lucky winners were:


• Game 1: Ann Boughn


• Game 2: William McFadden


• Game 3: Lynn Rogers


• Game 4: Leann Hingley


• Game 5: Sid Goodman


• Game 6: Tucker Lehman


• Game 7: Lynn Rogers again. Wow she was the lucky one.


• Game 8: Diane Tinsley


The 50/50 prize of $835 pesos went to Ann Boughn, who donated it back to the cause. Thanks Ann! Other great prizes went to Hailey Lockett, who won 1 year of free advertising on BanderasNews.com, Dave Friedman, who won a 60 second video commercial from SF Productions, and Darci Stronach, who won a Delux Package from Terra Noble Spa.


Without the generosity of our donors this could not be possible, so we wish to thank the following companies and people for their support:


Trattoria Michel, El Sofa Café, Yoga Vallarta, The Botanical Gardens, Restaurant El Arrayán, Ambiance By Marcia, Garbos, Heart Café, Bar Frida, Franca's Kitchen, Casa Cupula, Benitto's Deli, Bill Kelly, Maria O'Connor – Tropicasa Realty, Joe Jack's Fish Shack, Jose Morales, BanderasNews.com, Club Mańana, HealthCare Resources, Sea Me Eyewear, Kathy Lowther, Banana Cantina, Cassandra Shaw Jewelry, Fishing With Carolina, Adriana Garcia, SF Productions TV, Encore Boutique, Ron Morgan, PVRPV Puerto Vallarta Gay Rentals & Property Management, Xocodiva Artisan Chocolates, bite me! beach club and Paul Crist – Hotel Mercurio


BINGO for Bougainvillea will continue for the next two Fridays (Oct 16 & 23) at bite me! beach club. Our goal is to raise $30,000 pesos to help the Botanical Gardens raise the funds needed to plant 5000 bougainvillea bushes by November 1st, so come on out and help us make Puerto Vallarta even MORE beautiful! As a special thank you, if you bring a friend who has never attended thus far we will give you one free BINGO card.


Bite me! beach club is located on Los Muertos Beach directly south of the Tropicana Hotel. For more information or to make your reservations, call (322) 223-1521 ext. 234.
Tell a Friend
•
Site Map
•
Print this Page
•
Email Us
•
Top