Puerto Vallarta Real Estate | October 2009
MEXLend Announces a New and Unique Loan Product

Patrick Harrison - P. Gringo Marketing & PR
October 05, 2009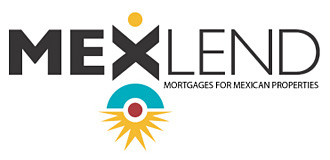 MEXLend can be reached at (322) 222-7377 in Vallarta, at (917) 779-9061 from the US and Canada, or online at MEXlend.com.
Forget credit scores, income statements and piles of paperwork! Puerto Vallarta-based MEXLend, an industry-leading mortgage broker in Mexico, is thrilled to announce a new, unique and exclusive loan program.


This simple loan allows clients to borrow against their stocks and bonds portfolio without having to go through the sometimes laborious mortgage process. Whether this loan works for you or not, MEXLend is there to guide you effortlessly through the steps.


"We are ecstatic with the introduction of yet another fund option available for Mexican properties," stated David Schwendeman, co-founder and COO of MEXLend. "Clients have been asking for innovative and unique programs geared for them and we are thrilled to be able to deliver. This loan can be used of course for purchasing real estate, but can be used for anything that the borrower has in mind."


This novel loan program, offered only through MEXLend, allows borrowers to borrow up to 80% of the value of their stocks and bonds portfolio, while paying only 2 points and a low interest only 3% - 4% yearly interest, for a 3-5 year term.


No more needing appraisals, or having to wade through income and bank statements or needing a credit score pulled, only a review of your stocks and bonds portfolio is required before minimal paperwork is completed.


"Our goal at MEXLend is to keep adding new loan and fund options for our customers. This is a perfect option for anybody looking for a bridge loan or any other reason that they need to have cash on hand. By offering the most lenders and more options in Mexico than our competitors, we are able to offer our clients programs that better match their needs and financial situation," added Terence Reilly, CEO of MEXLend.


As recently as four years ago, your options to purchase a home in Mexico were limited to paying cash or to mortgages with extremely high interest rates. Within the past year, many lending options have opened up to foreigners seeking a mortgage, but only one Mortgage Broker - MEXLend - has been singled out for customer service.


In announced results based upon post-closing client interviews conducted by Mexico's largest US lender, MEXLend won the #1 mark of distinction for both client satisfaction and fastest closings for the second straight cycle.


Time and time again, MEXLend was praised for their attention to detail, ease of process and timeliness. Forging partnerships with banks, private lenders, title insurance agencies and attorneys has afforded MEXLend the unique ability to streamline the process in Mexico. Many brokers will make a claim of their ranking and closings, make sure they have the back-up to support their claims.


MEXLend is not limited to mortgages and loans for Puerto Vallarta, as they can offer their award-winning services and multiple loan options for purchasing property in any city, town or resort area throughout Mexico - in US Dollars or Pesos - to refinance a current loan or simply cash out on existing equity.


To discover if this, or one of the many other loan options that MEXLend offers is right for you, call (322) 222-7377 in Mexico or (917) 779-9061 from the US or Canada.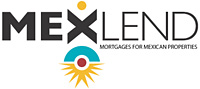 MEXLend, Inc. is a Mexican mortgage brokerage based in Puerto Vallarta that currently represents 8 different lenders offering 75 different loan options in Dollars and Pesos for buyers looking to purchase vacation or investment property throughout Mexico. To learn more about MEXlend, click HERE or visit MexLend.com.
---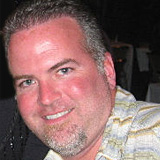 Born in Seattle, WA, Patrick Harrison has been living in PV since 2003. Drawing on his experience in entertainment, radio, retail and sports marketing in major US cities, Patrick opened his own business here in Vallarta, P. Gringo Marketing & PR, a successful Public Relations Firm that targets the English-speaking tourist and local communities. You can contact Patrick at patrick(at)pgringo.com
Click HERE for more articles by Patrick Harrison.
Tell a Friend
•
Site Map
•
Print this Page
•
Email Us
•
Top