Vallarta Living | Art Talk | November 2009
Chad Buck Exhibition at T Fuller Fine Art

PVNN
November 24, 2009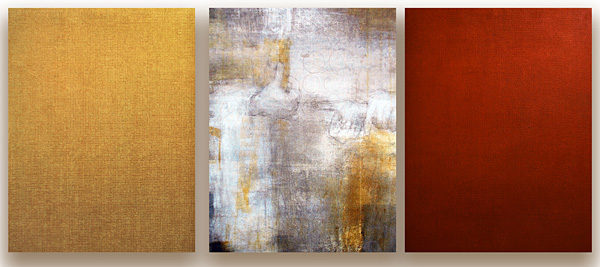 "A painting is never static... it is always in the flux of the mind and material, and the best paintings are inherent to the language of the paint." - Chad Buck
Puerto Vallarta and San Francisco Bay area constructivist painter Chad Buck offers an exhibition of new work at T. Fuller Fine Art on December 5, 2009. Preceding the 7:00 p.m. public opening, Mr. Buck and gallery owner, Ted Fuller Pentecost, will co-host a lecture and discussion about minimalist painting in the gallery's courtyard beginning at 6:00 p.m. Master level and emerging artists, collectors, museum directors and curators, gallery owners and art enthusiasts are invited to the gallery talk.


The new exhibit will feature silverpoints on linen canvas as well as new transcendent paintings. Silverpoint is the art of drawing with a finely made stylus of pure silver that creates a very indelible line on a prepared surface. The silver oxidizes into a handsome patina that traces the history of the line. DaVinci and other great masters used metals to ensure the permanence of their drawings.


Buck's reductive paintings, which explore the textural properties of various media, are allegorical experiences achieved through material means. Buck's latest abstract paintings reveal an even greater sophistication of painterly nuanced hues, but as in the past, the artist's new expressions embrace a powerful minimalist aesthetic capable of delivering rich color and surfaces by the use of intricate processes and materials.


Buck is precise and pure. His paintings are parables that search for meaning by form. His formal compositions are less about the paintings and more about the alchemy of the materials he uses. A mixture of ground marble, pigment and oil alkyd take on an abstraction when applied to a two-dimensional linen surface.


Within a vibrant palette of deep blues, intense reds, ghostly grays and radiant whites, there is simplicity of light that is collected and deflected. Each piece is a performance of complex patterns and materials that offers stillness, peace and contemplation. The viewer can observe the matrix of lines, witness the language of paint and experience new forms and perspective inherent in Buck's surfaces.


Mr. Buck's artistic achievements include the prestigious Pollock-Krasner Foundation Grant, a California State Art Fellowship, a WESTAF/NEA Fellowship in Drawing, a Mary Skaggs Printmaking Fellowship and numerous other awards.


His work is part of both individual and corporate collections across the globe, including Pan Pacific Corporation in Yokohama, ITT in Brussels, Adriatico Square in Manila and U.S. companies such as AT&T, American Express, MGM, the Four Seasons and Hewlett-Packard.


Born in Caldwell, Idaho, Mr. Buck received his MFA from Brigham Young University, Provo, Utah. He has exhibited widely in the United States, as well as in Japan, Mexico and France. He lives and works in Puerto Vallarta, Mexico and Oakland, California. In addition to T. Fuller Fine Art in Puerto Vallarta, Mr. Buck is represented by several U.S. galleries including Brian Gross Fine Art in San Francisco and Roy Boyd Gallery in Chicago.


T. Fuller Fine Art gallery, located at Corona 169 in downtown Puerto Vallarta, will feature the Buck exhibit through January 9, 2010. Please contact gallery director, G.L. Auch, for further information at (322) 222-8190 or 044-322-129-5209.
Tell a Friend
•
Site Map
•
Print this Page
•
Email Us
•
Top