Vallarta Living | Veteran Affairs | November 2009
More Diseases Linked to Agent Orange

David Lord - PVNN
November 19, 2009
It is up to you to reduce your stress level. Start by caring for those within your sphere of influence, not about those problems of the world which you cannot change.
Happy Thanksgiving! The veterans here in Mexico have many reasons to be especially thankful this year. The most important thing anyone can have is a stress free atmosphere, and we have that as compared to the U.S.A.


When you watch CNN, FOX, BBC and those stressful events being reported, remember that you can turn off the T.V. and walk away. It will do wonders for your state of mind, use your clicker to place outside events in perspective, shut it off! This enhances your daily quality of living instantly, it is up to you to reduce the stress level, start by caring for those within your sphere of influence, not about those problems of the world which you cannot change. Life is way too short so limit the stress!


More Diseases linked to Agent Orange, No Surprise HERE!


Recently VA has added three conditions, B cell leukemia, Parkinson's disease and Ischemic heart disease to the presumptive Agent Orange conditions. The regulation has not been published but is expected in the not too distant future.


I have been saying for the last year this was coming on Parkinson's, now Veterans must resubmit, if they had denied claims, or file now to beat the huge rush coming when the news gets out. The V.A. fumbles around on how to handle claims that were previously denied for our veterans.


For New Claims - the regulations have not been published, but the effective date will be date of claim.


Previous Denied Claims - The VA may send letters to those denied veterans. Everyone else should use the codes below (Diagnostic Code) 7005 for arteriosclerotic heart disease (coronary artery disease), DC 7006 myocardial infarction and possibly DC 7007 hypertensive heart disease, DC 8004 Parkinson's Disease and DC 7703 Leukemia, when filing claims with your veterans service officer.


Remember not only does this apply to veterans but also potential DIC (surviving spouses) claims!


Some descriptions of these diseases:


B-cell Chronic Lymphocytic Leukemia (B-CLL), also known as chronic lymphoid leukemia (CLL), is the most common type of leukemia. Leukemias are abnormal and malignant neoplastic proliferations ("cancers") of the white blood cells (leukocytes). CLL involves a particular subtype of white blood cells, which is a lymphocyte called a B cell. B cells originate in the bone marrow, develop in the lymph nodes, and normally fight infection. In CLL, the DNA of a B cell is damaged, so that it can't fight infection by producing antibodies. Additionally, they grow out of control and accumulate in the bone marrow and blood, where they crowd out healthy blood cells.


Parkinson's Disease is a disorder that affects nerve cells, or neurons, in a part of the brain that controls muscle movement. In Parkinson's, neurons that make a chemical called dopamine die or do not work properly. Dopamine normally sends signals that help coordinate your movements. No one knows what damages these cells.


Symptoms of Parkinson's disease may include trembling of hands, arms, legs, jaw and face, stiffness of the arms, legs and trunk, slowness of movement, poor balance and coordination. As symptoms get worse, people with the disease may have trouble walking, talking or doing simple tasks.


Ischaemic or Ischemic Heart Disease (IHD), myocardial ischaemia, is a disease characterized by reduced blood supply to the heart muscle, usually due to coronary artery disease (atherosclerosis of the coronary arteries). Its risk increases with age, smoking, hypercholesterolaemia (high cholesterol levels), diabetes, hypertension (high blood pressure) and is more common in men and those who have close relatives with ischaemic heart disease.


Update Nov. 19th 2009, Inside information given to rating specialist at V.A.R.O.'S


On October 13, 2009, Secretary Shinseki announced that hairy cell and other B-cell leukemias, Parkinson's disease, and ischemic heart disease will be added to the list of diseases presumptively associated with exposure to Agent Orange and other tactical herbicide agents.


Although the public announcement has been made, the amendment to 38 CFR §3.309(e) will not become effective for several months. In the meantime, it is likely that regional offices will begin receiving herbicide exposure related claims from Veterans diagnosed with these diseases. A fast letter will be released to the field in the near future detailing steps to be taken when processing these claims.


"Until the implementing amendment to §3.309 is finalized, regional offices should hold (or stay) these claims and refrain from issuing rating decisions. Establish an end product (EP) 681 future claim diary with a suspense date of May 1, 2010. Begin development for service treatment and personnel records or private medical records that may be necessary to establish the claim as ready-to-rate. Extensive development may not be required in reopened claims where sufficient evidence to rate the claim is already of record. Do not request VA medical examinations unless herbicide exposure has been verified. If service connection can be granted on a direct basis, there is no need to delay a rating decision."
---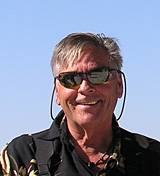 David Lord is a V.A. accredited Veterans Service Officer living full time as a resident of Mexico. David is retired from U.S.M.C. for a gunshot wound, his unit received the Presidential Unit Citation at Khe Sanh Combat Base. He was a rifleman with the 1/26th, 5th Marine Division in 1968 during the 77 day Siege at Khe Sahn, then awarded The Purple Heart for a gunshot wound in Quang Tri Province. For more information, email him at david.lord(at)yahoo.com.
Click HERE for more Veteran Affairs with David Lord
Tell a Friend
•
Site Map
•
Print this Page
•
Email Us
•
Top