Vallarta Living | December 2009
Native Mexican Design Meets High Fashion at Los Arroyos Verdes

Roberta Rand - SF Productions
December 11, 2009
Ximena Cortes is doing her part to preserve the art and craft of Mexico by showing there's a place for native design in the world of contemporary fashion. (SF Productions)
The designs of up-and-coming clothing designer Ximena Cortes were the highlight of a fashion, interior design and beauty product showcase held at Los Arroyos Verdes Resort & Spa, near Bucerias Mexico, on November 6, 2009.


Ximena Cortes, 30, avoids high-falutin' fashion terms when describing the clothes she designs. "They're happy clothes," she readily admits. Indeed, her funky, colorful designs incorporate the bright colors and intricate embroidery of the indigenous tribes of Mexico, in this case, Tehuacan and Michoacan.


Women who don Ximena's designs might be tempted to twirl just for general purposes; full, tiered skirts are paired with body-hugging leotards for a sensual, modern, free-spirited silhouette. Lacy chandelier earrings, Wide belts studded with hundreds of tiny sea shells and multi-strand necklaces in clunky coral, turquoise and ceramic, create just the right accent for Ximena's heavily embroidered vests, skirts and jackets.


"I want to celebrate the art of Mexican textiles before they become extinct," says Cortes. "Too many artisans are falling victim to a mentality that wants these intricate, labor-intensive designs for nothing. It can take a month-and-a-half to embroider one dress. Yet, tourists are told to 'go and bargain.' Everyone wants something for nothing. The result is that many of these great artists are giving up traditional crafts to become janitors and housekeepers."


Ximena Cortes is doing her part to preserve the art and craft of Mexico by showing there's a place for native design in the world of contemporary fashion. "By giving people a fair price for their work, we ensure that these beautiful arts will continue to the next generation," she says.


To contact Ximena Cortes call 044-322-127-6767 or email xcatchitomio(at)gmail.com.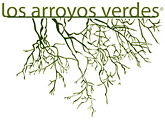 Tucked away in the lush green farm and ranchland just east of Bucerías Nayarit, Los Arroyos Verdes is a place to relax, refresh, renew and re-connect with your dreams in 29 modern, beautifully appointed 1-2 bedroom casitas surrounded by nature and ecological awareness.

Click HERE to learn more about Los Arroyos Verdes.
---

Roberta Rand is Public Relations Manager for SF Productions TV, a full service production and marketing company in Puerto Vallarta. Prior to relocating to Mexico from Colorado Springs with her dog, Bo, Roberta worked as a magazine editor, web editor and marketing copywriter. She is also an essayist and author, whose book "Playing the Tuba at Midnight" explored the quirks of living single.


To learn more about SF Productions, click HERE or visit SFProductionsTV.com.
Tell a Friend
•
Site Map
•
Print this Page
•
Email Us
•
Top