Vallarta Living | Veteran Affairs | December 2009
The Report Card on V.A. by V.A. for V.A.!

David Lord - PVNN
December 15, 2009
I say, if the above VA report is what we are to consider as quality health care, that being an increase of 6% of patients receiving counseling for a "stop smoking program" and a 4% increase of those receiving pneumonia shots, we are in deep trouble.
Once again the V.A. reports, it is a report literally in code, it was meant to satisfy the required mandate by Obama Administration. A report about the quality of VA care, but it is published with raw data not in readable English. A report that cannot be read by the very people it purports to serve is no report at all, I say.


Larry Scott of V.A. Watchdog says: The problem is: The report card is in raw data ... the comma-separated value format. Which means: "Who can read it? A statistician?" This is the highest form of obfuscation. Shinseki can say he released the data, but the average person has no way to make heads or tails of it. This is not about openness in government ... this is about hiding behind a pile of statistics. The VA could have taken the time to "translate" all of this data and present a report that the average person could read and understand.


VA Secretary Shinseki speaks of the Release of Hospital Report Card December 10, 2009. He is claiming a transparent look at quality and safety as part of VA's effort to provide the public with a transparent accounting of the quality and safety of its care. "This report demonstrates VA's determination to be open and accountable... As a health care organization, transparency of information is essential to providing quality care for our veteran."


The report gives the health care system high marks, with VA facilities often out scoring private-sector health plans in standards commonly accepted by the health care industry.


"Patient-centric care is our mission," said Shinseki. "As Secretary, I am committed to continuing to meet and surpass our high standards of care each and every day."


Some of the marked improvements that VA showed in 2009 include:


• Smoking cessation counseling provided to 89 percent of Veteran patients, a 6 percent improvement from 2008; and among all ages at risk, 94 percent of Veterans received a pneumonia immunization, a 4 percent improvement.


The Veterans' Advocate Kurt Priessman states after his painstaking review of the VA Report Card; a review of the findings of five regional offices, and remember, these are the only five that have been reviewed of the 150 in the last eighteen months. It results in the failure of all Regional Offices as far as claim processing and adherence to Federal laws and VA Regulations.


"When all regional offices failed in control of mail, control of date stamps, most failed in determining the correct date of claim, 'Shreddergate' is not over; it hasn't even been addressed. In fact, in fifteen areas reviewed the best these five did combined was a 60% failure rate. How this equates to a 78% projection by OIG or an 88% projection by VA of correct claims is beyond me. They have shown failure after failure unending for the last five years," he said.


I say, if the above VA report is what we are to consider as quality health care, that being an increase of 6% of patients receiving counseling for a "stop smoking program" and a 4% increase of those receiving pneumonia shots, we are in deep trouble.


The VA continues in the report with, "VA has implemented several initiatives, such as placement of women advocates in every outpatient clinic and medical center."


I say, why is there not a Veterans Advocate vs. Women's Advocate in every Hospital and Clinic? The reason is because it is politically correct to include a women's advocate. The real need is for Independent Advocate's made up of both men and women that are free from the VA. Independent Advocates not paid by VA or a Veterans Service Organization. I have worked for Veteran Service Organizations and they are totally beholding to VA for office space, phone, electricity, forms, even the access to Veterans files.


In my opinion, the real report card should come from veterans that have been locked in battle for claims benefits. Now over forty years after the Viet Nam era, fifty years after the Korea era and sixty years after the WW11 era, with the veterans of Iraq and Afghanistan just beginning their struggle, we have had the battle continue after our actual wartime combat injury for the very care that determines the quality of our lives.


We are the ones that receive the brunt of the blow from both the legal and the medical side of the VA when the laws are not followed. Reporting by the VA has become nothing more than V.A. propaganda aimed at making the Public feel good about a system that does not do the job it claims.
---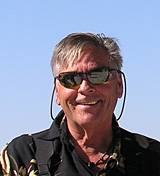 David Lord is a V.A. accredited Veterans Service Officer living full time as a resident of Mexico. David is retired from U.S.M.C. for a gunshot wound, his unit received the Presidential Unit Citation at Khe Sanh Combat Base. He was a rifleman with the 1/26th, 5th Marine Division in 1968 during the 77 day Siege at Khe Sahn, then awarded The Purple Heart for a gunshot wound in Quang Tri Province. For more information, email him at david.lord(at)yahoo.com.
Click HERE for more Veteran Affairs with David Lord
Tell a Friend
•
Site Map
•
Print this Page
•
Email Us
•
Top