Vallarta Living | Veteran Affairs | December 2009
Veteran Affairs: True Effort

David Lord - PVNN
December 21, 2009
My true efforts are in the filtering out of the mud that is continually being stirred up by the chaos within the Government.
In the effort to make some sense of Veterans Benefits (as they relate to medical services and the money paid for those disabling effects), I am always at a disadvantage when explaining the complexity of the laws and then keep you up on the changes to those laws.


Recently the shift has increased to such a rapid pace it is impossible to keep astride. For example, I made a great deal about the VA's Secretary Shinseki announcement of new benefits for Parkinson's Disease two weeks ago and those benefits are then rescinded and/or delayed by VA legal counsel the very next week.


The crisis of confidence that is at hand for most Americans seeking leadership from Government is also reflected by the second largest of all agencies, The Department of Veterans Affairs. Some veterans simply quit seeking benefits just as other Americans have stopped seeking work in the sheer frustration that comes from always being turned away, with yet another rebuke.


My purpose is for clear and correct information, but always the underlying problem for me is getting the mud out of the water, so that you may drink from a clear and clean source of knowledge. My true efforts are in the filtering out of the mud, which is continually being stirred up by the chaos within the Government.


As a veteran of the intense chaos found in war, I know chaos first hand and that kind of chaos, which was only found in war, is now found in most everyone's life to some heightened degree. Chaos is chaos and many now face seemingly profound chaos within their lives. But remember this prepares you against all forms of chaos, so having had that experience, you can face the VA with a half smile on your mug.


When reading a rebuke for benefits, that sinking feeling comes even before the end of the letter and I know that feeling can overwhelm your senses with a bitter anger at this wrong, resulting in a feeling of helplessness.


The laws that give them the right to rebuke your claim at that moment make no sense to you or your partner. They (VA) finds some point to deny on, often not even relevant to the real problem or medical condition, something attached to the claim by laws put in place by the Government that often will not stand against real persistence by the veteran.


They (VA) know that Delay, Deny and hope you Die, really only works when the veteran is at death's door and unfortunately this is the case far more that it should be. You should know that when the claim is made, you should be prepared to wait years for the correct finding to be made and implemented in your favor.


The setback of the initial rebuke should be looked at in the same way most citizens look at Social Security benefits and expect rebuke for one, two, three times or more before finally the award comes to you. The need you have for clear and clean information has been greatly enhanced by the Internet sites available for veterans seeking information to defend or enhance a claim, remember that the VA will never make it an easy process for you. I will do my best to assist, but in the end it is your determined effort that rewards.


VA Math, How to Compute Disabilities Combined Rating %


The average veteran has a hard time doing the math when they are trying to understand how the VA decides what the overall percentage of disability is for any particular veteran receiving compensation for disabilities incurred during their military service.


The combined disability table forms the foundation from which a percentage is decided and each percentage is issued a rate of compensation. This statistically relates to the average loss of income that will be incurred as a result of the disability between a healthy person of the same basic background criteria.


A veteran having 3 disabilities is likely to add each rated % and think that is the rate they are paid at. A veteran with a 40%, 30% and 20% may then conclude that 40+30+20 = 90% disabled. This is not correct due to the theory of the Whole Person Concept employed by the VA in their award.


This means that you are 100% whole upon entry into the Service. A disabled veteran having 3 disabilities should first take the highest disability or 40% subtract it from 100% leaving a 60% whole person.


Next highest disability is 30% which represents how much of a 60% whole person, it equals 18%. So the combined rate is 40+18=58% leaving a 42% whole person. So 42% whole person has a last disability of 20%. So 20% of a 42% whole person = 8.4%. Now we have 40%+18%+8.4% = 66.4%. So they round up from 66.4% to 70% and that is the rate of disability not the 90% you thought. Clear as Mud, right?


Happy Holidays, Everybody!
---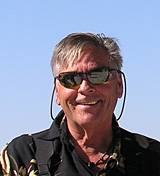 David Lord is a V.A. accredited Veterans Service Officer living full time as a resident of Mexico. David is retired from U.S.M.C. for a gunshot wound, his unit received the Presidential Unit Citation at Khe Sanh Combat Base. He was a rifleman with the 1/26th, 5th Marine Division in 1968 during the 77 day Siege at Khe Sahn, then awarded The Purple Heart for a gunshot wound in Quang Tri Province. For more information, email him at david.lord(at)yahoo.com.
Click HERE for more Veteran Affairs with David Lord
Tell a Friend
•
Site Map
•
Print this Page
•
Email Us
•
Top