Vallarta Living
Better Than E-Bay Becas Ball Silent Auction

Polly G. Vicars - PVNN
March 10, 2010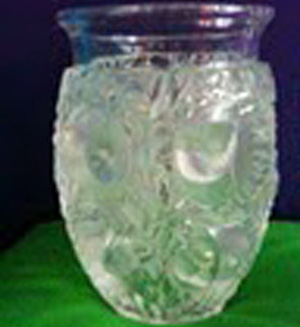 Lalique Crystal Bagael Vase with a value of $12,000 pesos donated by Ron Morgan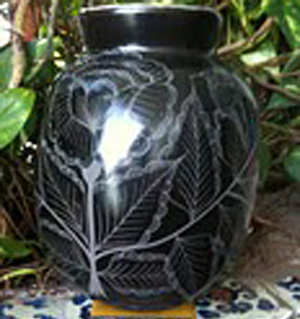 Purépecha Indian Pot, from Huancito, Michoacan donated by Peyote people with a value of $1,300 pesos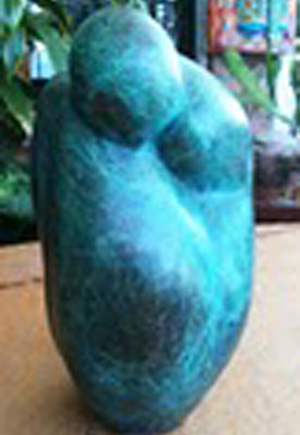 Bronze Sculpture "Memoria" sculpted and donated by Carole Turner with a value of $6,000 pesos
Trips to exotic locals in Mexico, meals in 5 star restaurants, original art, exquisite objects de art... these are some of the items you can bid on at the Becas Ball on March 11. Irene and Carl Johnson have been hard at work cataloguing and planning their display of the many items that Mexico's ever generous businesses and individuals have donated.


There are over 30 fabulous prizes for you to bid on between your dining and dancing from 6:30 until 10:00 pm. Even more exciting, Nino Foppiani of Mexico City, Ron Morgan of Puerto Vallarta and El Coyul Licoreria have donated fabulous door prizes for 4 lucky guests who, by the luck of the draw, will win just by just being there.


Peruse the following list, get out your pesos and prepare to outbid your neighbor for some of these top notch prizes:


Stays in Exotic Locations: Hacienda San Angel, Puerto Vallarta; Hacienda Jalisco, San Sebastian; Casa Isabel, Puerto Vallarta; La Casa Des Espiritus Alegre or Alma Del Sol, Guanajuato; Quinta Don Jose Boutique Hotel, Tlaquepaque; La Perla Boutique Bed & Breakfast, Guadalajara; Dickinson Guest House, Guadalajara; La Casa Encantada Bed & Breakfast, Patzcuaro; La Casita Del Petio Verde, Mexico City; Mexico City Marriott Hotel.


Meals of the Finest Caliber: Polo's Restaurant, Mama Rosa, Kaiser Maximilian, Archie's Wok, movie screening with canapes at Villa Balboa, Iron Chef dinner with Food by Seth.


Objects de Art: Lalique Crystal Bagael bowl, antique rooster plate encased in pewter, a Purépecha Indian Pot, 2 bronze sculptures from the recent Sculpture Exhibition, Mary Ellis painting, Marta Gilbert drawing, limited edition Benito print, original oil by Ed Starr, framed prints by Peter Gray and Stefan Lökös and a Felgueres silk screen print, a June Rosen pearl necklace with handmade ruby pendant. There is also a Derek Alexander ladies purse and an alligator purse, rounds of golf at the famed Punta de Mita Jack Nicklaus golf course and zip line trips at Los Veranos Canopy Tours.


With all these great items from which to choose, I know both you and I will be sharpening our pencils to be sure that we have the high bid on the items we just have to have! We can't take credit cards, but will take your personal checks, pesos or dollars. You can go home from the 2010 Becas Ball content that you have spent an evening with the most giving, caring people anywhere in the world and that you have actually helped to change the lives of 300 young students of great ability and small economic resources!

---

Polly G. Vicars and her husband of almost 60 years, Hubert (a.k.a. "Husband") retired to Puerto Vallarta in 1988 and soon became active members of several charitable organizations. Polly is the author of "Tales of Retirement in Paradise: Life in Puerto Vallarta, Mexico" [a sell-out!] and "More Tales of Retirement in Puerto Vallarta and Around the World." Proceeds from the sale of her books go to the America-Mexico Foundation, a scholarship foundation that is their passion.

Click HERE for more articles by Polly Vicars, or click HERE to learn more about Becas Vallarta and the America-Mexico Foundation.
Tell a Friend
•
Site Map
•
Print this Page
•
Email Us
•
Top