SETAC's Duckaton FUNdraiser

Alex Gomez - PVNN
March 06, 2010
Everyone had a great time at the 2010 SETAC Duckaton, which was held at the Boana Torre Malibu's poolside terrace on February 24th.
Puerto Vallarta, Mexico - Finally, we've got just what Vallarta has needed almost forever - a community centre for gay, lesbian, bisexual and transgender people that not only addresses our need to socialize with and get to know one another; but also provides a safe refuge from the homophobia of the outside world, and works with local, state and federal agencies to ensure human rights and create partnerships for change.


The SETAC Community Center has many concerns, primarily the promotion of respect and tolerance for otherwise non-heterosexual citizens of Vallarta and foreign GLBT visitors, apart from providing the following services, free of charge, to members of our global community:


• Health screening and advice for the GLBT community


• 12 step program for drug and alcohol addiction in English and Spanish


• Youth coming-out support and related services including abuse and addiction counselling, dating and relationships, health services and referrals, as well as screening for STD's


SETAC is a registered charity, and to see how you can support it, visir their website setac.com.mx call (322) 224-1974 or email paco(at)setac.com.mx. The SETAC Community Center is located at Constitución #427, at the corner of Manuel M. Dieguez, in Colonia Emiliano Zapata on the south side of Puerto Vallarta.


My family and I recently attended a charity event that Setac hosted called the Duckathon. I was invited as their official reporter and English teacher. There were anywhere from 600 to 1000 people in attendance. I have to say; whoever it was that thought of the Duckathon is some kind of strange genius.


What 'Duckathon' meant was that hundreds of yellow rubber duckies, each with its own assigned number, were cast into the pool at Torre Malibu, whereupon go-go boys in bikinis swam after and collected them in order to call out the numbers to the expectant holders of the same numbers. Whoever got one of these numbers won a prize.


The prizes, the performers, the Mariachi in attendance (who at one point even paired up and sang love songs to one another, as well as to the transvestite performers), as well as the funding for the event in general, were available only through the generosity of local businesses, individuals, organizations like this one, BanderasNews.com, the only media willing to assist, and the following individuals and businesses who donated prizes:


Clarese Hair and Body Care, Sweet Desire, Vallarta Detox, Bar Divas, The Coffee Cup, Balcones, Yesa Jewelry, Heart Coffee, Chiropractor Eric A. Fulfer, El Sofa Cafe, Santa Barbara Theater, Club Mañana, Oooh La La, Hotel Mercurio, El Mole de Jovita, Burritos California, Amaca Spa's Erick, Nolan´s on the Green, Bite Me! Beach Club, Sergio Massage, Zenit, Bar Los Amigos, Stereo Bar, Fredy´s Tucan, Bar La Noche, Condom House, Colors Boutique, Best, Xocodiva, Antropology, Massage Therapist Jorge Fierro, Back Alley Steakhouse, Picante, Tomas - Paint, Quetzalli, Paco´s Ranch, Sunset Party Cruise, Hot Spring, Casa Benito, Torre Boana Malibú, Galería Dante, Terraza Inn, Papito Swimwear, Mennage, and Deja Ve Cu


Food for the event was donated by:
Coco's Kitchen
El Cabaret
El Mole de Jovita
Bistro Balsamar
No Small Affairs Catering


Cerveza was provided by:
Gary Green of Andale's on the Bay


In all, the Duckathon was fun and lasted until the early morning hours. I encourage all of you who would like to make Vallarta a better place to live for everyone to get in touch with SETAC, make a donation, or to assist or attend one of their entertaining and original events.


As the transgender actress Candys Caine once said of her work with GLAAD, "The LGBT community is the last great minority."


We are your friends, your family, your co-workers, your entertainers, your artists, designers; why, we're everything you can think of! I will close with a quote from one of Morrissey's songs, How Soon is Now?, "We are human and we need to be loved, just like everybody else does."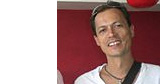 Alex Gomez is an award-winning writer. he's written numerous short stories, hundreds of non-fiction articles and two serious novels. Writing makes him happy and nothing can kill him now.

Click HERE to read more articles by Alex Gomez.
---

The purpose of the SETAC Puerto Vallarta Gay, Lesbian Bisexual and Transgender (GLBT) Community Center, located at Constitucion #427 on the corner of Manuel Dieguez, is to provide essential services to the GLBT community, including support in recovery from alcoholism and other afflictions, physical and mental health treatment and referrals, education and recreation in an atmosphere of safety, free from discrimination. For more information, contact Paco Arjona at (322) 224-1974 or paco(at)setac.com.mx.


Click HERE to learn more about Centro Comunitario SETAC-GLBT.