Vallarta Living | Veteran Affairs
VA Faces Agent Orange Lawsuit

David Lord - PVNN
March 27, 2010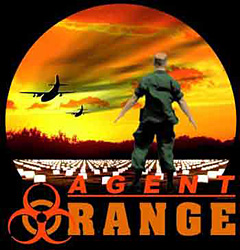 An estimated 200,000 Vietnam Veterans are suffering from Agent Orange exposure. (vawatchdog.org)
Budget Reductions


I have been released from the Military Order of the Purple Heart Service Officer program as a budgetary measure. It was not said but it may also have to do with living in Mexico and not working at a Federal Office Building on V.A. property or on a Military Base.


A real loss for me and my readers as sponsorship gave an inside view of the V.A. I want to thank the Military Order of the Purple Heart for the great education given over the last ten years, I worked with the best.


I will continue my service here in Mexico to all veterans and their widows, just without the M.O.P.H. title. I am still accredited by the V.A. with the American Legion and M.O.P.H. as a Volunteer Service Officer.


Recent Surgery


The V.A. Houston provided surgery to me for Carpal Tunnel, it took two years, several test and many visits at the clinic level to reach the final date. When the actual day of surgery came, it was as impressive as anyone could have hoped for. The team of Doctors and Nurses were fantastic, they are the best! Veterans that elect care at V.A. Houston, will have the best service available and money could not buy any better, anywhere. Three cheers for V.A. Houston!


Lawsuit Filed Against VA to Help Vietnam Vets Suffering from Agent Orange


For the 200,000 estimated Vietnam veterans suffering from Agent Orange exposure, a coalition of veteran's service organizations recently filed a lawsuit with the U.S. Court of Appeals for the Federal Circuit to force the Department of Veterans Affairs (VA) to publish new regulations so that veterans who file a claim for one of the three NEW conditions that have been linked to Agent Orange exposure can obtain benefits from the earliest possible date.


The VA missed a critical 210-day deadline specified by the Agent Orange Act of 1991 to publish a regulation authorizing VA to pay disability benefits to Vietnam veterans stricken with Ischemic Heart Disease, Parkinson's Disease, or B-cell Leukemia.


"We applaud that some veteran's service organizations have advised veterans who may be entitled to compensation for these three Agent Orange conditions to file claims with the VA as soon as possible, even though the regulation is not yet published," said Ron Abrams, co-executive director of NVLSP.


But Vietnam veterans who are now battling heart disease, fighting cancer, or coping with a degenerative central nervous system disease, may be focused more on their serious health issues, and not paperwork for a disability claim that they will not be entitled to until the VA publishes a regulation. The lawsuit is about protecting these veterans - those who are the sickest who may not file a claim immediately.


VA's delay will doubly harm the Vietnam veterans who suffer from one of these diseases and have not yet filed a claim for one of the three new disabilities, say the organizations. In one of the odd quirks of VA rule making, those filing after the regulation is published, are hurt more financially by the VA's delay. VA's delay not only postpones their receipt of benefits - it will also forever deny these Vietnam veterans disability compensation for the pre-publication period. When multiplied by thousands of potential claimants, VA's delay could cost Vietnam veterans millions of dollars.


"It would be especially unconscionable for severely disabled veterans, some of whom may be entitled to over $7,000 per month from the VA, to miss out on months of benefits for their service-connected conditions because the federal government could not get its act together to issue a regulation within the time mandated by statute," said Abrams.


"I am deeply thankful for Secretary Shinseki's support for inclusion of these three diseases as presumptive Agent Orange disabilities. We know many thousands of veterans will ultimately benefit," said Frank Van Hoy, National Service Director of the Military Order of the Purple Heart. "We are participating in this lawsuit, however, because we do not want the involvement of other federal agencies in budgetary review to inadvertently hurt the sickest and most vulnerable veterans impacted by this delay."


The 210-day deadline clock started ticking on July 24, 2009 when a Congressionally-mandated report showing a connection between Agent Orange and these three diseases was published by the Institute of Medicine. On October 13, 2009, the VA announced that Secretary Shinseki had agreed to amend the VA's Agent Orange regulations to require disability compensation be paid to Vietnam veterans with these three diseases due to Agent Orange exposure. His announcement was widely praised.


The Agent Orange Act of 1991 specifies that benefits cannot be paid until VA publishes the regulations in the Federal Register. The deadline to publish new Agent Orange regulations was exceeded on February 19, 2010. Some Vietnam veterans who should have been granted benefits effective February 2010 will lose months of entitlement if the regulation is not promptly published.


We know that paying benefits to Vietnam veterans suffering from these three diseases that are scientifically linked to Agent Orange is something that Secretary Shinseki wants to see happen. The Secretary of the VA is himself a Vietnam Veteran.
---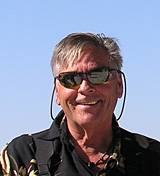 David Lord is a V.A. accredited Veterans Service Officer living full time as a resident of Mexico. David is retired from U.S.M.C. for a gunshot wound, his unit received the Presidential Unit Citation at Khe Sanh Combat Base. He was a rifleman with the 1/26th, 5th Marine Division in 1968 during the 77 day Siege at Khe Sahn, then awarded The Purple Heart for a gunshot wound in Quang Tri Province. Today, David helps veterans and their dependants with VA benefits in Mexico. For more information, email him at david.lord(at)yahoo.com.
Click HERE for more Veteran Affairs with David Lord
Tell a Friend
•
Site Map
•
Print this Page
•
Email Us
•
Top