News from Around Banderas Bay
Help the PV Little League Host the Jalisco District Tournament

Bob Cohen - PVNN
April 18, 2010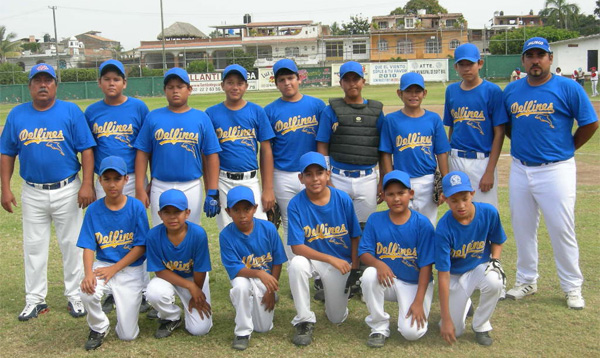 Special uniforms will made made for the All Star Puerto Vallarta Delfines.
Teatro Limon Restaurant will be hosting a five course dinner event on Maay 10th to raise money for the Little League baseball playoffs - see more info here.

The City of Puerto Vallarta and the Puerto Vallarta Little League will be hosts for the first time in history of the Little League for the divisional playoffs for the State of Jalisco teams the weekend of May 28th - May 30th. The division that we will be hosting is the 9-10 year old All Stars from District 9 and there will be seven teams participating, thus six teams traveling to our city for this level of competition for the very first time.


Teams that will be participating are Alfarera, Guadalajara, Legion, Metropolitana, Arandas, Tepatitlan, Ocotlan and our own Puerto Vallarta all star team. The strongest team according to past history and "those in the know" is the Guadalajara squad due to their large pool of players to draw from as well as their long history in the Little League. It will be a double elimination tournament and will strictly adhere to official International Little League rules.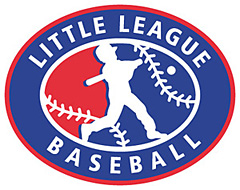 For donations, sponsorships and further information we urge you to contact Bob Cohen at bob(at)banderasnews.com


On the opening day of play, all teams will play two games in a round robin format and as each team suffers their second loss, they will be eliminated from the competition. On Saturday play will continue and all but two or three teams will remain for the final day. On Sunday morning the remaining teams will play for the championship and then move on to the Regionals held in a city outside of Jalisco.


Good pitching, and a deep pitching staff is a big key to winning, as pitchers are limited to three innings at the most in one day and/or a pitch count that when exceeded. The pitcher will then have to leave the game or move to another position. They cannot pitch again that same day even if there is a second game. One team will be crowned District champions and will move onto the Regionals, then hopefully to the Mexican Nationals in their hope to win the Latino Division, which is as far as the 9-10 age group can go.


The following week, June 4th - 6th, the 10-11 year old Puerto Vallarta All Star team will travel to Guadalajara to play in that category. The 10-11 year old category will have the same rules except if they win the Mexican National Division, they will get a direct pass to play in Williamsport, Pennsylvania for the official Little League World Series which is televised internationally.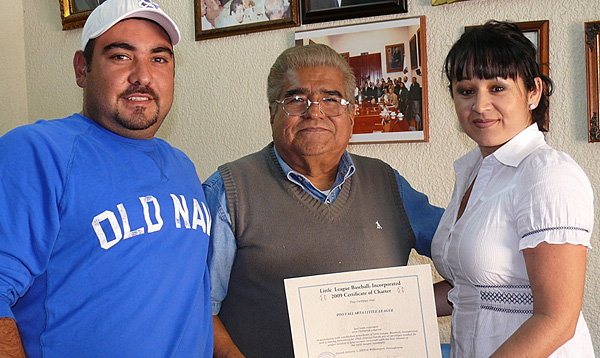 From left to right, PV Player Development Director Osiris Garcia, Humberto Sansan, General Director of Region 3 Mexico Little League for Williamsport and PV League President Blanca Cisneros accept the Little League official charter for Puerto Vallarta on a trip to Guadalajara earlier this year.
There will be special All Star uniforms made for all of the All Star players and most parents of the selected players will pay for them. Those who cannot afford the uniforms will get them through scholarships from money that we need to raise. This is independent from the funds of sponsors from the regular season. The official name of our All Stars will be the Puerto Vallarta Delfines.


This is where we need your help. We need the public's help with any financial donation to help pay for the extra expenses as the host city. Anything that an individual, family or business can give will be greatly appreciated and well used as over 100 kids will be playing and their parents, family and friends will be attending as well. Our estimates are that we need to raise from $10,000 - $15,000 pesos in total for the big event. Donations of any amount are greatly appreciated.


The City of Puerto Vallarta Department of Sports will assist the league to the degree that they can, but the added expenses that we face include putting up a mandatory temporary fence around the outfield of two fields for the weekend, pay two umpires per game (umpires are the only individuals that get paid anything in Little league), lodging for three nights for Mexican Little league officials, extra balls (two per game for as many as 20 games), a sound system, having doctors on hand, water and other expenses that will surely present themselves as the weekend is here.


Please contact me via email at a1abob(at)yahoo.com or at bob(at)banderasnews.com with any donation pledges of any amount. If you are here locally I will arrange to pick up your generous donation and if you are outside of Mexico, easy arrangements can be made.

Your support provides endless benefits for Banderas Bay area kids, who will develop the qualities of citizenship, discipline, teamwork and physical well-being by participating in Puerto Vallarta Little League Baseball. To learn how you can help, send an email to Bob Cohen at bob(at)banderasnews.com. For more information about Puerto Vallarta Little League Baseball, click HERE.
Tell a Friend
•
Site Map
•
Print this Page
•
Email Us
•
Top