News from Around Banderas Bay
Teatro Limon Restaurant to Host Fundraising Dinner to Benefit the PV Little League

Bob Cohen - PVNN
May 02, 2010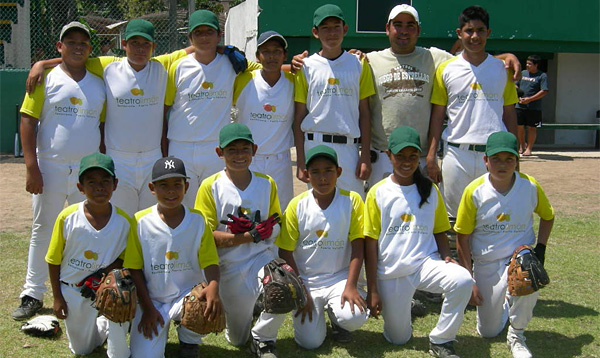 The Teatro Limon Little League team in a photo after winning the regular season with a perfect record a few weeks ago.
Teatro Limon Restaurant will be hosting a five course dinner event to raise money for the Little League baseball playoffs to be held the weekend of May 28th-30th. (click here for more info about the Little League baseball playoffs)


The State of Jalisco has selected Puerto Vallarta to host this event for the first time in Puerto Vallarta history in the 9-10 age group. Never placed in the operating budget of the league was the expense of hosting seven teams from around the state, Teatro Limon's Bruce and Julia have stepped up to the plate in an effort to support the three day historic event.


Teatro Limon has been an active and supportive team sponsor for the first two years of Puerto Vallarta the Little League and their 12-14 year old team won the regular season and just this past Saturday won their opening playoff series and will play for the division championship in a best 2 of 3 series against the winner of another series.


Let's get down to the gourmet food and event to be held by Bruce and Julia:


• At a cost of 650 pesos per person, the dinner will include a welcome cocktail, beer or glass of wine and a five course meal.


The menu is:


• Tomato bisque with a white truffle kiss
• Fabulous shrimp with an apple mint and horseradish dipping sauce
• Salad of mixed greens avocado and assorted fruit with an agave ginger vinaigrette topped with a port salud crumble


Main course options (please clarify while making your reservations)


• Venison tenderloin with a red wine demi
• Bruce's famous rack of lamb
• Barbary duckling breast with a sweet chili glaze (mild spiced)
• Filet medallions kissed with a savoury mushroom sauce
• Filet of salmon with leeks and fine herbs, glazed with a maple cardamom sauce
• Stuffed whitefish fillets with leeks, chives and roasted peppers.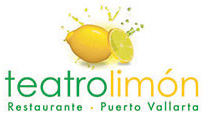 Desert choices:
• Sexy Tiramisu
• Julia's berry fool


Only cash will be accepted for this event at $650 pesos per person.


There will also be a silent auction in order to raise more funds for the tournament and league. If you can spare an auction item to donate please contact Bruce or Julia locally at 322-225-2606 or via email at teatrolimon(at)gmail.com.


Your support provides endless benefits for Banderas Bay area kids, who will develop the qualities of citizenship, discipline, teamwork and physical well-being by participating in Puerto Vallarta Little League Baseball. To learn how you can help, send an email to Bob Cohen at bob(at)banderasnews.com. For more information about Puerto Vallarta Little League Baseball, click HERE.
Tell a Friend
•
Site Map
•
Print this Page
•
Email Us
•
Top