Vallarta Living | Veteran Affairs
Why Over 77,000 Veterans, Wounded or Disabled in Action, Have No Benefits

David Lord - PVNN
April 12, 2010
Only a fraction of wounded veterans entitled to better benefits have applied in the two years since Congress, acting on concerns the military was cutting costs by downplaying injuries, ordered the Pentagon to review disputed claims.
I am so fed up with the Iraq and Afghanistan Wars squandering American Veterans lives. It makes no difference which party is in power, it seems, the chaos and foolishness goes on. The Republicans love war, say the Democrats, but the Democrats refuse to end the war, claiming that fighting over there is better than having it here, Democrats expand it, and neither Party will end it.


It has been a long battle, nearly twice as long as World War II lasted. There are consequences being paid by America taxpayers, as we know, but the American Veterans are paying more than cash and will suffer the most.


I am speaking as a disabled veteran with forty three years of living post war, post combat. I was fortunate and came home alive and managed to recover, so to speak, so I've been blessed despite the wounds, blessed to have lived in a Country that had the ability and the will to aid its disabled veterans. It was because the public had jobs and worked hard to pay taxes that we, the disabled veterans, were not forgotten.


Right now there are seventy seven thousand disabled veterans that were put out of the Military with only severance pay - and they could be missing out on their real entitled benefits. The fervor of the Military to reduce their ranks and not pay compensation, became rampant a few years into the war.


By 2008 Congress established a Pentagon Commission to redress the wrongful discharges given without compensation. The panel, created in 2008, began taking cases in January 2009, after eight years of war. Veterans wounds that made them "un-fit for active duty" were to be given a chance to review disability ratings issued to them.


I have written about this in years past, and those articles a few years ago were not the popular thing to write, especially living in Mexico away from home, it was better to praise the war or to keep quiet! But the War goes on and the fellow that took over as President is not doing veterans any favors. Here are some real problems from the war:


Those suffering from career-ending wounds are put out of the Military as "unfit." Veterans are now facing a 22% unemployment rate at home, verses 9.7% in general population across America. Now unfit and discharged, unemployed and stressed, they are also a greater health risk than the employers are willing to take on these days. Employers are rightfully fearful of the medical cost associated with the new universal health programs established by, but not paid for by, our Government.


Announcing troop movements as a way to reduce Afghan civilian causalities is standard procedure for the Progressive thinkers of the Obama Administration. To disclose that information would have been treason in World War II. By giving them our plan of action we give the enemy a chance to flee and/or avoid the battle entirely, letting them place I.E.D.'s that will wound more of our troops.


We let the cash crop of Poppy fields go untouched, we thus enable drug crops as support to Tali ban. The Poppy Farmers are producing the most addictive drug in the world, yet our D.E.A. spends billions of dollars in the War on Drugs around the world. The U.S. bemoans the drug cartels of Mexico, yet assist the drug warlords of Afghanistan by preserving their crop. The crop keeps the enemy employed, the Tali ban strong, and Al-Qaeda laughing.


It reminds me of the story of a young beautiful maiden who found a snake lying on the cold winter ground. The snake was nearly frozen from exposure, so picking up the snake, the maiden, distressed by its condition, thought of bringing it home. The maiden warmed and fed the snake. In only a few hours the snake, fully revived, buried its fangs into her sweet flesh. The poison was fast, she just had time to ask, "Why bite me after I saved your life? I warmed you, I fed you, why would you take my life?" The Snake replied, "You knew I was a Snake when you picked me up!" They are the snake.


Yet only a fraction of wounded veterans entitled to better benefits have applied in the two years since Congress, acting on concerns the military was cutting costs by downplaying injuries, ordered the Pentagon to review disputed claims. The reason is that no one knows about the program!


It reminds me of the VA complaining about the so called (and most under utilized benefit), "Widows Pension" being a candidate for removal from benefits. Saying the Widows do not use it enough. Hey VA, how about telling the Public and the Widows that it exists? Hey Pentagon, why not advertise online, in newspapers and on TV that a review of discharge is available?


According to the Associated Press for the Physical Disability Board of Review, as of mid-March out of the 77,000 eligible vets, only 921 have applied. Only 230 cases have been decided, about 60 percent of which are in favor of increased veteran's benefits, while an additional 119 case were dismissed as ineligible.


At issue are disability ratings based on an injury's severity and long-term impact. Veterans rated below 30 percent disabled with less than 20 years of service receive a one-time severance payment instead of a monthly retirement check. Also, their health care switches from the military to the strained VA system, and their families lose military health insurance.


Advocates and even the board members themselves want the review panel to do a better job of getting the word out.
---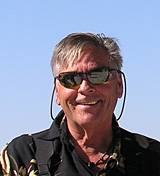 David Lord is a V.A. accredited Veterans Service Officer living full time as a resident of Mexico. David is retired from U.S.M.C. for a gunshot wound, his unit received the Presidential Unit Citation at Khe Sanh Combat Base. He was a rifleman with the 1/26th, 5th Marine Division in 1968 during the 77 day Siege at Khe Sahn, then awarded The Purple Heart for a gunshot wound in Quang Tri Province. Today, David helps veterans and their dependants with VA benefits in Mexico. For more information, email him at david.lord(at)yahoo.com.
Click HERE for more Veteran Affairs with David Lord
Tell a Friend
•
Site Map
•
Print this Page
•
Email Us
•
Top