Vallarta Living | Veteran Affairs
S. 1963: Caregivers and Veterans Omnibus Health Services Act of 2010

David Lord - PVNN
April 28, 201
The Caregivers and Veterans Omnibus Health Service Act of 2010 is heading to the President's desk to await his expected signature.
The passage of the Veterans Bill below is important; it is not known if there are restrictions that apply in Mexico. Living outside of U.S. we have Champva Insurance coverage, so we may receive some benefits related to this bill. President Obama needs to sign the final bill, then I can get answers for Veterans living in Mexico.

The Bill

The current S. 1963 reflects a compromise agreement derived from a number of bills that were introduced and considered by the Senate and House of Representatives during the 111th Congress. These bills include S. 1963, which passed the Senate unanimously on November 19, 2009 and H.R. 3155, which passed the House on July 27, 2009.


S. 1963 addresses a number of issues related to veterans' health care. It merges two bills introduced by Chairman Akaka: S. 801, which provides benefits to caregivers of severely injured veterans and S. 252, a health omnibus measure containing a variety of provisions that serve to improve such matters as VA department personnel, quality management, outreach to women veterans, rural veterans, and homeless veterans, research, mental health care, and safety in and around VA facilities.

Providing for Family Caregivers

• Fulfills VA's obligation to care for the nation's wounded veterans by providing their caregivers with training, counseling, supportive services, and a living stipend;


• Provides health care to the family caregivers of injured veterans under CHAMPVA;


• Requires independent oversight of the caregiver program.

Removing Barriers to Care for the Catastrophically Disabled

• Eliminates copayments for veterans who are catastrophically disabled.

Expanding Health Care Services for Women Veterans

• Requires VA to report to Congress on its comprehensive assessment of the barriers in providing health care to women veterans;


• Authorizes VA to provide health care to a newborn child of qualifying women veterans for up to 7 days after the birth of the child;


• Requires VA to train its mental health providers in the treatment of military sexual trauma;


• Mandates that VA implement pilot programs to provide child care to women veterans receiving medical care, and to provide readjustment services to women veterans.

Reaching Out to Rural Veterans

• Expands VA's authority to provide incentives so that VA can recruit and retain high quality health care providers;


• Increases oversight of care purchased in the community by mandating financial incentives for providers who maintain high quality standards;


• Provides travel reimbursements for veterans receiving treatment at facilities of the Department of Veterans Affairs and grants for veterans service organizations transporting veterans residing in highly rural areas;


• Expands VA's telehealth program, and its ability to collaborate with the Indian Health Service and community organizations to provide medical services, including mental health care, in rural communities.

Improvements to Mental Health Care

• Establishes and increases eligibility for OEF/OIF service members, including National Guard or Reserve, to receive readjustment counseling;


• Requires VA to conduct a study on veteran suicides.

Enhancements to VA Medical Services

• Allows VA to disclose certain personal information in limited circumstances to an authorized surrogate or third party payer;


• Mandates improved quality controls at the facility, VISN, and national levels;


• Requires VA to implement pilot programs to provide grants to community organizations assisting veterans in the transition from military service to civilian life;


• Mandates that VA payments to health care providers for CHAMPVA beneficiaries will now constitute full payment, eliminating any liabilities on the part of the beneficiary;


• Requires VA to contract with the Institute of Medicine of the National Academies to conduct an expanded study on the health impact of Project SHAD;


• Authorizes VA to provide care to veterans with traumatic brain injury through contracts with non-VA providers when necessary;


• Requires VA to carry out a pilot program to determine the feasibility and advisability of providing dental insurance to veterans.

Improvements to the VA Department Personnel

• Gives the Secretary greater discretion in determining compensation for health care workers and executives so that VA can compete effectively with private employers;


• Improves transparency in VA's methods of computing locality pay scales and ensures patient safety by limiting the use of mandatory overtime for nurses;


• Expands loan repayment programs.


The bill includes other measures also, Programs to Enhance Services for Homeless Veterans; Increased Focus on Research; Construction Projects and Prioritization of Safety on VA Grounds.


Veterans living in Mexico full time have two insurance programs that function for them, 1st is Champva, if qualified (covers family members for medical care) and 2nd is F.M.P. (foreign medical program), which covers all Veterans' service-connected disabilities for 100% of cost, regardless of the percentage of the disability rating. This program requires registration prior to a submission of claim. This program requires a veterans copy of their award letter from V.A. stating all service connected disabilities.

---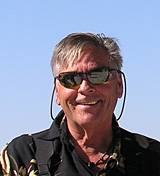 David Lord is a V.A. accredited Veterans Service Officer living full time as a resident of Mexico. David is retired from U.S.M.C. for a gunshot wound, his unit received the Presidential Unit Citation at Khe Sanh Combat Base. He was a rifleman with the 1/26th, 5th Marine Division in 1968 during the 77 day Siege at Khe Sahn, then awarded The Purple Heart for a gunshot wound in Quang Tri Province. Today, David helps veterans and their dependants with VA benefits in Mexico. For more information, email him at david.lord(at)yahoo.com.
Click HERE for more Veteran Affairs with David Lord
Tell a Friend
•
Site Map
•
Print this Page
•
Email Us
•
Top