Vallarta Living
Hacienda Jalisco Story Circle Retreat

Pamela Thompson - PVNN
June 09, 2010

Escape the heat and humidity in Puerto Vallarta and head for the mountains of San Sebastian on Saturday, June 26th, for a Story Circle retreat with Lynn Rogers, PhD. This fun-filled day trip gives everyone the opportunity to share personal stories and a delicious lunch with produce fresh from the garden at Hacienda Jalisco.


Come to tell, to listen, to connect.


Express your natural creativity in a safe and supportive small group. Experience the healing power of telling your stories and being heard. Enjoy listening to tender, funny, amazing stories. Connect in the warmth of shared community.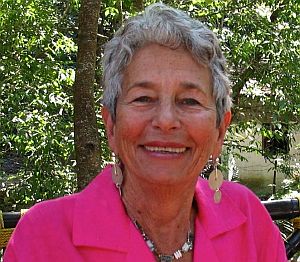 Lynn Rogers
Where: Hacienda Jalisco, San Sebastian


When: Saturday, June 26, 2010 - 8:30 am-5:30 pm


Cost: $1000 pesos (includes lunch and transportation)


Transportation: We will meet at VIPS (near Wal Mart) at 8:30 am and travel together by air conditioned minibus. Approximate return to Vallarta at 5:30 pm.


Registration: Contact Lynn Rogers at 322-151-3639 or lr(at)lynnrogers.com - space is limited.


Personal storytelling is easy and fun. It's the most natural form of human expression - we do it almost every time we interact with another person. This circle is about being and playing together, not about performance. There is nothing to plan. Just show up with an open heart and see what stories arise in the moment.


Lynn Rogers is an experienced professional storyteller and story gatherer who has told her stories from San Francisco to St. Petersburg. She will gently guide you to tap into your wealth of stories and show you how to share them with ease.


Lynn is also a California licensed psychotherapist, ordained interfaith chaplain, life coach and keynote speaker. To learn more about Dr. Rogers and her work, click HERE or visit LynnRogers.com.


Nestled within the lush, mountain region of the Sierra Madres exists one of Mexico's most tranquil, magical hideaways, San Sebastian's Hacienda Jalisco. For more information, click HERE, visit HaciendaJalisco.com or call 011-52-322-107-7007.
Tell a Friend
•
Site Map
•
Print this Page
•
Email Us
•
Top