Health & Beauty
General Health Care Information Part 2: Insurance Coverage - Outpatient Services

Pamela Thompson - healthcareresourcespv.com
July 02, 2010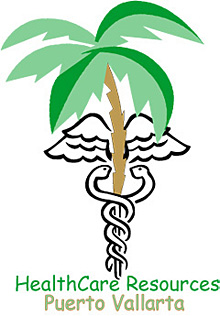 For all of your Puerto Vallarta medical needs, please contact Pamela Thompson at (322) 222-9638, 044-322-107-7007, Nextel 145-6912 or send an email to pamela(at)healthcareresourcespv.com.
See related articles:
Choosing & Communicating with a Personal Physician
Insurance Coverage - Inpatient Services
Banderas Bay Area Emergency Services

When it comes to insurance coverage for outpatient services, the bottom line is this:


Any and all outpatient services in the Banderas Bay area must be paid out of pocket and turned in for reimbursement.


This includes labwork, X-rays, MRI's, CAT scans, medications, physician consults, physical therapy treatments, ambulance services, mental health consults and anything else that is done on an outpatient basis.


As well, this includes Emergency Room visits (with no admission.) It does not matter what kind of insurance that you have, even if it is a five star, top of the line, full coverage insurance.


In order to submit these claims to your insurance company for reimbursement, you must have the following information-documents:


• Receipt (preferably a factura) for services rendered


• Copy of results


• For prescriptions, you must have: a) the original prescription from the physician, and b) a receipt from the pharmacy for the medications.


• For physician consults, it is preferable to have a brief report from the physician.


It is very important to obtain these receipts, reports and information at the time of service. If you attempt to "go back" and obtain these documents, you will be hard pressed to receive them.


As well, most insurance companies will require the documents to be translated in to English. Even if they do not, it definitely speeds up the reimbursement process if they are in English. Otherwise they will use a translation company which will take more time to receive your reimbursement.


Be sure and keep copies of everything that is submitted to the insurance company. This will save time in the end if for some reason your insurance company "misplaces" the claim, needs further information or has questions regarding the claim.


Many folks who have insurance do not submit any of the above to their insurance companies for reimbursement, saying "Well, I have a really high deductible." We suggest turning them in anyway, to be applied to your deductible. You never know when you might need to be admitted for one reason or another and these smaller bills will make your portion to be paid (to meet your deductible) a little bit easier to reach.


It is highly recommended that you check with your insurance carrier as to their policies for reimbursement. Many insurance companies do not cover for "wellness checks". That means they might or might not cover you for things such as a mammogram, general physical and the like.


Remember that if you go to see your physician and you whip out your insurance card to the receptionist, she will smile and look at you but then, ask for cash or credit card.


We are more than happy to assist you in any of the above. If you would like to sit down and go over your policy individually with us, just let us know. It is always better to be informed ahead of time rather than when you get sick and have a medical emergency.
---

Pamela Thompson has lived and worked in Puerto Vallarta for over 17 years, 10 of them in health care. Pamela now leads HealthCare Resources Puerto Vallarta, a local healthcare resource network. Her years of experience and expertise are available to you by emailing your questions to pamela(at)healthcareresourcespv.com or by visiting HealthCareResourcesPV.com.


Click HERE to learn more about the health and well-being services offered by HealthCare Resources Puerto Vallarta.
Tell a Friend
•
Site Map
•
Print this Page
•
Email Us
•
Top