Health & Beauty
General HealthCare Information Part 4: Choosing & Communicating with a Personal Physician

Pamela Thompson - healthcareresourcespv.com
August 02, 2010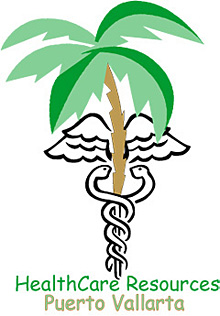 For all of your Puerto Vallarta medical needs, please contact Pamela Thompson at (322) 222-9638, 044-322-107-7007, Nextel 145-6912 or send an email to pamela(at)healthcareresourcespv.com.
See related articles:
Insurance Coverage - Inpatient Services
Insurance Coverage - Outpatient Services
Banderas Bay Area Emergency Services
Having basic information on how health care services work in the Banderas Bay area is vitally important. In Part 4 of her General Health Care Information series, HealthCare Resources Puerto Vallarta's Pamela Thompson talks about Choosing and Communicating with a Personal Physician.

Puerto Vallarta is very fortunate in that there are a wide variety of physicians, of all specialties. The only specialty that we do not have available is a rheumatologist and a pathologist. Unfortunately, any biopsies taken must be sent to either Guadalajara or Tepic, taking approximately five days for results. This, of course, delays a patient finding out if their biopsy is malignant or benign. Hopefully someday we will have a pathologist here, but in the meantime a wait is involved.


It is very important to establish yourself with a personal physician in the area. This makes it easier should a medical emergency arise. If you go to an emergency room, it is very important to tell the hospital who your physician is and request that he-she be contacted. Better yet, if there is time, contact the physician yourself prior or upon your arrival. (And we are happy to do that for you. We are nearly always able to reach the physicians that we work with.)


By establishing yourself with a physician, he-she will know your medical history.


When you meet with a physician, go armed with a brief outline of your medical history and a list of current medications. As well, write down your questions prior to your arrival. There is no such thing as a dumb question! Most of the physicians we recommend are bi-lingual. But that does not mean they will understand your rapid-fire English completely. Remember, English is their second language.


Sometimes, for whatever reason, personalities don't mesh the first time. We do our best to "match" the patient with the proper physician but if you do not feel comfortable, we can always try another!


With the wide use of internet and emails now, some patients expect the physician to answer an email in a prompt manner. The reality is that this does not happen. If you have a consult and the physician orders diagnostic testing, you must make a follow up appointment to go over the results in person.


If the physician orders some major testing (such as MRI, CAT scan, procedure) do not hesitate to ask questions! Some examples of pertinent questions:


• What does this test measure?
• Why do I need it?
• What could happen if I don't have the test?
• Are there any alternatives to this test?
• How will I feel after the test?
• How much does it cost?


At the end of the consult, when it is time to pay, don't plan on flipping out your insurance card. The receptionist will look at you blankly and then ask for payment. At this time, it is your responsibility to obtain a receipt and a report should you wish to turn the bill in to your insurance company for reimbursement. Many physicians do not accept credit cards for consults. It is best to check on this prior to the appointment.


Physicians here are very personable and have wonderful bedside manners. They go that extra mile and spend as much time as possible with the patient.


HealthCare Resources is happy to assist with any and all of the above. We can even go with you to a consult if that would make you feel comfortable. This is advised especially if it is a complicated diagnosis.


As always, please do not hesitate contacting us with any questions – or if you need a referral!
---

Pamela Thompson has lived and worked in Puerto Vallarta for over 17 years, 10 of them in health care. Pamela now leads HealthCare Resources Puerto Vallarta, a local healthcare resource network. Her years of experience and expertise are available to you by emailing your questions to pamela(at)healthcareresourcespv.com or by visiting HealthCareResourcesPV.com.


Click HERE to learn more about the health and well-being services offered by HealthCare Resources Puerto Vallarta.
Tell a Friend
•
Site Map
•
Print this Page
•
Email Us
•
Top