In Mexico, Icon Vallarta Reports Sales

Kevin Brass - internationalpropertyjournal.com
go to original
July 19, 2010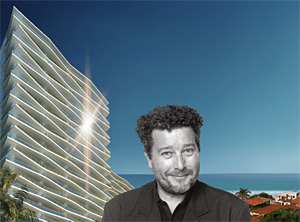 Design by Yoo by Philippe Starck introduces signature flair to Latin America market for first time, displaying uniquely tailored design concepts. Visit the website at www.iconvallarta.com
With construction complete and the first owners preparing to move in, developers of the Icon Vallarta in Puerto Vallarta say they have sold about 60 percent of the units in the Yoo by Starck-designed project.


While that might not sound like cause for fireworks, any buying activity in Mexico is positive news these days, after a year of swine flu cases and drug violence. Developer Related Group, headed by Jorge Perez, is also eager for anything resembling a success story, in the wake of a repossessions and plummeting values in Miami, its home base.


First announced in 2006, ICON Vallarta was the first development to break ground in Related Group's foray into international markets. In 2007 Perez formed Related International, with an eye toward developing projects throughout Latin America and Mexico, including developments in Acapulco, Zihuatanejo and Cabo San Lucas.


Needless to say, the timing wasn't great. ICON Vallarta is the only international project currently listed on Related's Web site.


The three-tower, 343-unit development covers five acres on the waterfront of Bahia Banderas, a few minutes from the center of Vallarta's old town. Featuring Yoo and Philippe Starck's signature minimalist, off-beat style, units range from $199,000 to $1.299 million.


Most of the ICON Vallarta sales have been in the last few months, with an equal split between U.S. and Mexican buyers, according to a spokeswoman for the 343-unit development. "Almost all" the clients have been second home buyers, not investors, she says.


While there are signs of stability, Puerto Vallarta and the nearby Riviera Nayarit continue as a buyer's market, according to John Youden at Vallarta Real Estate. At the beginning of 2010, there were about 3,500 new units for sale in the area, compared to about 7,200 in 2008 - a drop primarily attributable to cancelled and delayed projects, he says.


The average sale price in the area is now about $320,000, compared to $358,000 in 2008, according to his research. But the price has been going up in recent months.


"At this stage we are not certain whether its condo prices that are rising or rather that people are now more willing to look at higher priced condos than they were a year or two ago," Youden writes. "Most likely the latter."


Unfortunately there have not been enough sales "to properly generate any useful statistics," he says.