Vallarta Living
Puerto Vallarta Events - Month of June in Review

Shannon Beston - PVNN
July 01, 2010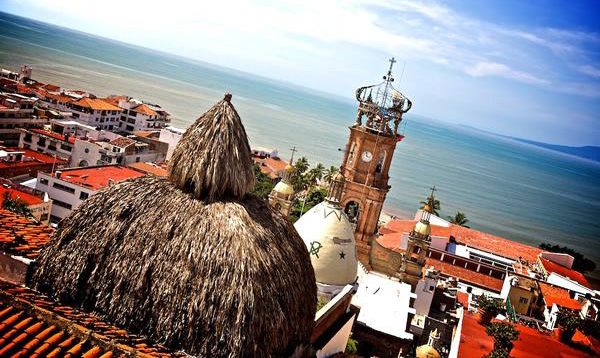 The month of June may have started quietly here in Vallarta, but there were still plenty of exciting events and activities for everyone to enjoy.
The month may have started quietly but ended with a fabulous party to raise funds for a very noble cause: Los Mangos Library. The party was held at Villa Leonarda, one of the historical landmark homes along the Rio Cuale in the area known as Gringo Gulch.


Many local restaurants and businesses contributed food and beverages to the cause. The party was to start at 6 pm, but a few enthusiastic guests showed up early and many stayed very late as there was music and dancing later.


A good time was had and the Library raised some much needed funds.


The Los Mangos library is more then just a building with books, it is a community center and a cultural center as well as a great place for children to spend the day. They have puppet shows, story telling, book clubs and much more.


Sunday, July 27th was very quiet while everyone was tuned in to watch the World Cup Soccer match between Mexico & Argentina. Sadly, Mexico lost 1-3 and is now out of the competition. They played very well and it was a good game, however Argentina is a very strong team.


The Saturday Farmers' Markets continue, even though everyone was sure the summer would not have enough clients to generate interest.


The Old Town Farmers Market is more then just a market, it is a local social /cultural center - and when you include all the great food there - a strong attraction. The location is perfect in the heart of the Romantic Zone just 2 blocks from Los Muertos Beach as well.


The downtown "El Centro" area of Puerto Vallarta was the setting for the filming of a movie called The Dark Fields, staring Robert Di Niro and Bradley Cooper. The story actually takes place in the Mediterranean, however the architecture and scenery of Vallarta's famous Malecón and Conchas Chinas fit in perfectly, as well as Las Islas Marietas near Punta Mita. The movie is based on a novel by Alan Glynn and should be a real thriller.


PEACE has organized a local beautification program which started as a once a week volunteers program to clean the beaches near the mouth of the Rio Cuale. This has increased to 2 times per week, usually Sundays and Mondays, after the weekend crowds. As well they continue their free spay and neuter clinics and many other programs for children and animals. Thanks for all the good work!


The downtown face lift is almost finished. The three mini-parks, a.k.a. stairway gardens, built between Calle Hidalgo and Calle Matamoras are about 75% finished. One is complete and very beautiful, another is 99% finished and the last one probably needs a few more weeks to complete.


They are putting wonderful landscaping in these areas and they are worth the climb of approx 90 stairs. The installation of the new yellow tiles on the large cupula of the Cathedral of Guadalupe is complete and it looks wonderful.


There is no better way to forget the stress and hustle and bustle of everyday life than through escaping to a private villa or well appointed condo in Puerto Vallarta or Riviera Nayarit. So call Beston Properties at (213) 291-1594 from the US, send an email to info(at)bestonproperties.com or visit BestonProperties.com TODAY and let them help you plan your perfect vacation.

Click HERE to learn more about Beston Properties
Tell a Friend
•
Site Map
•
Print this Page
•
Email Us
•
Top