Vallarta Living
Top-Students Rewarded with a Day to Remember

peacemexico.org
July 07, 2010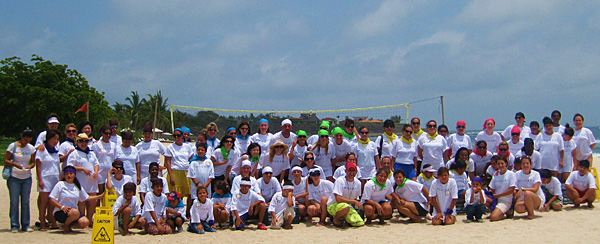 On June 30th, over 40 vacationing employees from luxury-brand Bulgari treated 20 outstanding grade-school students from the villages of Punta de Mita to a fun-filled afternoon at the St. Regis beach.
Twenty outstanding grade-school students from the villages of Punta de Mita were rewarded for their hard work in a big way on Wednesday, June 30th. Over 40 vacationing employees from luxury-brand Bulgari treated the students to an afternoon full of games and surprises at the St. Regis beach, resulting in a memorable day for children and adults alike.


Bulgari partnered with local non-profit PEACE to select the children who would participate in the fun-filled afternoon, choosing students who scored the highest grades and demonstrated leadership and respect towards their peers and teachers.


"The children of this community are all very much in need of outreach programs, group interactions and any sort of activity that puts fun and enjoyment first," said Nicole Majewski, Event and Volunteer Coordinator at PEACE. "Although many of them live footsteps away from the beach, they hardly ever get to enjoy it, and certainly not on the grounds of the hotels."


There was much jumping, cheering and laughing amongst the eight color-coded teams as they tossed water balloons, passed oranges under their chins, threw wet towels, and created song and dance performances. Afterwards, the children were surprised with a fancy ice cream and dessert buffet and given brand new backpacks to jump start another outstanding school year.


Bulgari is dedicated to the environment and to community development, and has contributed significantly to other non-profits. Last year Bulgari raised 10 million dollars for the Save the Children Foundation campaign "Re-Write the Future," which aims to provide a high quality education for children living in conflict affected areas. Bulgari also promotes respect for the dignity of others and the integrity of the natural world through its support of World Scouting.


"The playful interaction and cross culteral understanding between complete strangers was so inspiring," said Becci Burchett, Development Director at PEACE. "The Bulgari staff was so fun, compassionate, and loving towards the kids. The joy of giving was evident in every employee present."


Whether it was the excited local children, appreciative PEACE staff, or touched employees, Bulgari's generosity will be remembered by all.
---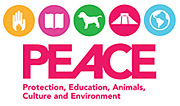 PEACE: Protection, Education, Animals, Culture and Environment, is a nonprofit organization established in 2005, made of four main programs which focus on education, entrepreneurship, animal well-being, and community engagement in the coastal regions of Nayarit, Jalisco and Quintana Roo, Mexico. Through innovative and community based programs, PEACE is working to improve the quality of life in local communities throughout the Bahía de Banderas. For more information, please visit PeaceMexico.org or click HERE to read more about PEACE
Tell a Friend
•
Site Map
•
Print this Page
•
Email Us
•
Top