Vallarta Living
Microfinance Launch Experiences Huge Demand

Becci Burchett - PeaceMexico.org
July 30, 2010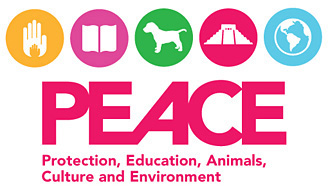 PEACE is working to improve the quality of life in local communities throughout the Bahía de Banderas. For more information, please visit PeaceMexico.org
Punta de Mita, Nayarit - Local entrepreneurs have quickly seized a bright opportunity to improve their businesses and better their lives. Over 200 individuals from around the Bahia de Banderas applied for loans through ¡Sé Más! a newly-launched microfinance organization.


For the past two years, Punta de Mita non-profit, PEACE, has been developing ¡Sé Más! (Be More!) to provide capital and business development skills to local microenterprises. ¡Sé Más! offers a full suite of financial services that responds to the needs of low income families and acts as a catalyst to boost and keep clients out of poverty, providing them with a better quality of life over the long term.


Loan recipients participate in financial literacy training and weekly business development meetings with their loan officer. Small loan sizes range from $1,000-$5,000 pesos and are distributed to lending groups at a 3% monthly interest rate for on-time payment.


"This rate is a fraction of what is charged by other local microfinance organizations and loan sharks in the area," said Mar Moller, Credit Advisor for ¡Sé Más! "Entrepreneurs have found the opportunity they've been waiting for. I'm not surprised by the high demand."


Team members of ¡Sé Más! include Moller, a native of Bucerias, Pablo Lubbert creator of the ¡Sé Más! information management system, originally from Chile, and Florencia Mora, an Argentinean native with a psychologist and banking background, who is focused on creating a financial literacy curriculum and a survey to monitor social impact. Additionally, a pro bono consulting team from Columbia Business School is providing research regarding insurance and individual loans.


The team is relying on donations to distribute initial loans and meet their high demand. To donate to ¡Sé Más! contact Molly Fisher at Molly.Fisher(at)semasmicrofinanzas.com. To apply for a loan, contact Mar Moller, Credit Adviser at Mar.Moller(at)semasmicrofinanzas.com. To become a volunteer or intern with ¡Sé Más! contact Melissa Floca, Board Member !Sé Más! at Melissa.floca(at)semasmicrofinanzas.com.

PEACE works hand in hand with communities in Mexico to provide holistic education combined with community action programs that enable people to improve their quality of life as well as their financial stability.


PEACE trabaja de la mano con comunidades en Mexico ofreciendo educación holística, en conjunto con programas de acción que les permite a las personas mejorar su calidad de vida así como su estabilidad financiera.

Contact Becci Burchett: becci(at)peacemexico.org
---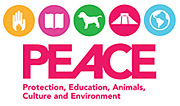 PEACE: Protection, Education, Animals, Culture and Environment, is a nonprofit organization established in 2005, made of four main programs which focus on education, entrepreneurship, animal well-being, and community engagement in the coastal regions of Nayarit, Jalisco and Quintana Roo, Mexico. Through innovative and community based programs, PEACE is working to improve the quality of life in local communities throughout the Bahía de Banderas. For more information, please visit PeaceMexico.org or click HERE to read more about PEACE
Contact Becci Burchett: becci(at)peacemexico.org
Tell a Friend
•
Site Map
•
Print this Page
•
Email Us
•
Top