News from Around Banderas Bay
Eurofest Celebration at Teatro Vallarta

Patrick Harrison - P. Gringo Marketing & PR
September 21, 2010

Teatro Vallarta is thrilled to announce their Eurofest Celebration featuring five varied and spectacular shows from across Europe that will be appearing in Banderas Bay for a series of one-night-only performances beginning Sunday, September 26th through October 20th.


Opening the series will be the celebrated Vienna Strauss Orchestra with very special guest, Emmy Award-Winner Edvin Marton conducting and performing solo violin. The Vienna Strauss Orchestra will be appearing for one night only, Sunday, September 26th, 7:00 pm, in Vallarta's beautiful new performing-arts venue, Teatro Vallarta.


Tickets for this event are $420 Pesos for general seating or $630 Pesos for preferred seating. Better yet, buy a Europass for all five shows and receive up to a 25% discount. Single tickets and Europasses are available now online at SuperBoletos.com or at the theatre's box office, open Tuesday through Saturday from 11 am to 9 pm.


Additional information can be found on the theatre's website at TeatroVallarta.com. Teatro Vallarta is located in El Centro at Uruguay 184, just south of Leys grocery store on the main street as you enter downtown.


All of the elegance, romance and grandeur of 19th-century Viennese ballrooms will transform Teatro Vallarta as the famed orchestra takes the stage. Founded by Johann Strauss, Jr. in 1844 and renewed by great grandson Eduard Strauss in 1966, The Vienna Strauss Orchestra will pay homage to the Kings of Waltz by performing more than fifteen selections including Johann Strauss' The Vienna Blood Waltz, the Papageno-Papagena duet from The Magic Flute and The Blue Danube Waltz among many other favorites.


Teatro Vallarta is thrilled that the Emmy Award-Winning violinist Edvin Marton will be joining the Vienna Strauss Orchestra during their performance in Vallarta. Edvin became known as the violinist of figure skaters because many famous skaters often skated to his music.


He received the 2006 Emmy Award for "Best Composition" for the song Romeo and Juliet performed in front of 300 million television viewers as part of the 2006 Torino Olympic Winter Games during Russian figure skater Evgeny Plushenko's Men's Gold Medal routine.


The other 4 shows of the Eurofest Celebration showcase the hottest productions currently touring Europe. They include:


From London – Thursday, October 7th. Beatle Mania comes to Banderas Bay! Get Back! features all of the Beatles' greatest hits and explores their history and world-wide phenomenon.


From Hungry – Wednesday, October 13. The spectacle of Riverdance meets the rhythm of "Stomp" as Presidance takes Teatro Vallarta's stage!


From Belarus – Sunday, October 17. The Bolshoi Ballet from Belarus performs the complete Don Quixote in 3 acts.


From Slovakia, Austria and Hungary – Wednesday, October 20. A night of European Cabaret with orchestra, dancers and soloists.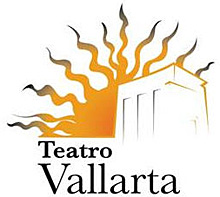 For years, Puerto Vallarta locals have been yearning for a state-of-the-art performance space that could handle world-class touring productions. With the announcement of the Eurofest Celebration, expats, nationals and visitors alike can now enjoy top productions without having to travel to Guadalajara or Mexico City.


Come support the arts in Banderas Bay and purchase your tickets today to The Vienna Strauss Orchestra, or the entire Eurofest Celebration. While you are there, make sure to purchase tickets to Fandango, Teatro Vallarta's vivid celebration of Mexican culture featuring 15 live musicians and 30 dancers.


For more information, visit TeatroVallarta.com.
---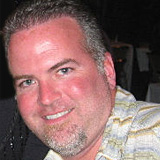 Born in Seattle, WA, Patrick Harrison has been living in PV since 2003. Drawing on his experience in entertainment, radio, retail and sports marketing in major US cities, Patrick opened his own business here in Vallarta, P. Gringo Marketing & PR, a successful Public Relations Firm that targets the English-speaking tourist and local communities. You can contact Patrick at patrick(at)pgringo.com

Click HERE for more articles by Patrick Harrison.
Tell a Friend
•
Site Map
•
Print this Page
•
Email Us
•
Top