Entertainment | Restaurants & Dining
Wine and Chocolate Tastefully Presented

Gary R. Beck - PVNN
October 14, 2010
Local artisan Xocodiva paired their delectable chocolates with the fine wines of La Bodega de Nina, all served in various suites of Quinta Maria Cortez and Casa Tres Vidas on October 8th.
(photos by Josef Kandoll W.)
On October 8th, a group of 35 Vallartenses gathered at Villas in Vallarta's adjoining properties, Quinta Maria Cortez and Casa Tres Vidas for a Wine and Chocolate Tasting presented by Xocodiva, La Bodega de Nina and Patrick Harrison of P. Gringo Marketing & PR.


This may be the best pairing that Banderas Bay has seen in years! Local artisan Xocodiva paired their delectable chocolates with the fine wines of La Bodega de Nina, all served in various suites of Quinta Maria Cortez and Casa Tres Vidas.


Inspired by the Mayans, the Xocodiva girls, Charlotte Semple and Carole Fast, handcraft their chocolates daily using fresh fruits, teas, liqueurs, locally grown coffee, herbs and spices encrusted in fine European and Mexican chocolate. Located on Puerto Vallarta's South Side at Rodolfo Gómez 111, Xocodiva is launching a new line of chocolates marked by a 'layering of flavors.' Call (322) 113-0352 to place your order.


La Bodega de Nina is the premium wine supplier to many of Banderas Bay's finest restaurants. Nina will deliver premium table wines to your condo, vacation rental or hotel throughout the PV area. She carries one of the largest selections available and is extremely knowledgeable in wines to help you make the right choice. Nina is the "The Wine Goddess" because of her knowledge, so let her help you choose the best wine for any occasion or food pairing. Tel: (322) 289-6434.


Five untested pairings were served throughout Quinta Maria Cortez and its neighboring property Casa Tres Vidas overlooking Playa Conchas Chinas with cityscape north to Punta de Mita and south past Los Arcos and Mismaloya. It was a learning process for all involved. The vista is spectacular, highlighted by an orange, pink and red sunset. Attendees started with light appetizers including Brie on crackers, asparagus spears and delightful mousses.


The first wine was a French sparkling wine, Pierre Andre Brut, which cannot be called Champagne since the Chardonnay grapes came from nearby Provence. It was light and tangy, marked by tiny bubbles which complimented the white chocolate with hazelnut ganache, a new creation.


The top design was a Mayan hieroglyphic (see omniglot.com for a marvelous article and drawings.) Each piece has a thin crust with the center oozing with the bite.


Pacific Rim Riesling was next. Its light fruitiness blended very well with a jasmine-Earl Grey tea-infused white chocolate truffle, also a new offering. Many guests raved about the flavors and marked it their early favorite. A dark chocolate square, hand painted by Carol, was intense in cacao flavors, smooth and creamy, a favorite and delightful.


Ravanal Reserva Merlot 2001 from Colchagua Valley, Chile, a new wine from Nina, had a bouquet which encouraged a sip. The toasty round smooth yet rich fruit flavors were paired with a strong, full, rich and slightly bitter deep chocolate with designs on top. Oohs and Aahs resounded as did the shout, "That's Chocolate!" Note that the wine flavors change after the bottle sits open for an hour or longer. White chocolate did not stand strongly against the bright wine flavors.


Charlotte explained that the cacao content of most of their products is 73% but this dark offering was 66%. She advised that a higher percentage of cacao does not necessarily manifest itself into a stronger flavor. Where the tree was grown and pods harvested, from what country and how the beans were roasted influence the resulting flavors much as how various coffees are produced.


These trees are propagated and sold at the Vallarta Botanical Gardens and will be planted around the Los Mangos Library by the new Puerto Vallarta Garden Club. The cacao pod contains many chocolate beans. Once processed it becomes cacao powder which is mixed with cocoa butter, sugar and other ingredients to produce the final product. This is a complicated procedure and requires knowledge, training and experience in order to succeed, and Xocodiva does just that successfully.


Carmenere Root:1, also from Colchagua Valley, Chile, was paired with chile-infused and encrusted truffles. The wine is a blend of carmenere, Cabernet Sauvignon and syrah grapes. Carol informed tasters that a truffle is an infused confection having a center of ganache and an outer coating of powdered cocoa or chocolate. What was astounding here was that the spicy chile exploded inside the mouth mixing with the robust red wine.


Ending with a sweet dessert wine (vino dulce) Estrella "10" Moscatel from Spain, the chocolate choice was a white heart encasing tropical passion fruit purée which was housemade by the Xocodiva girls. The peach flavors of the wine accented the sweet yet tangy filling. A new concoction called Black Forest started with a dark shell filled with finely chopped cherries and white chocolate. It was injected with Kirsch, a cherry-flavored liqueur. Delightful and a perfect match with the wine.


The enticing "Mexatarranean Villa" Quinta Maria Cortez originally created by local legend "Silver" Alexander was purchased in 1997 by JJ and Margaret, Salt Lake City business partners. Then they followed with the purchase of Casa Tres Vidas in 2000, combining the two neighboring properties. The former is a seven bedroom boutique beachfront bed and breakfast hotel combining antique furniture with modern amenities, while the latter is composed of three upscale villas on the bay, each with 3 or 4 bedrooms.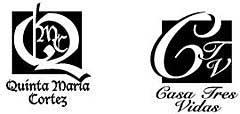 Quinta Maria Cortez Bed & Breakfast and Casa Tres Vidas, Villas in Vallarta's adjoining properties, are both located on one of Puerto Vallarta's most beautiful beaches. To find out more about these unique beachfront escapes, both "Very Highly Recommended" by Frommer's Travel Guides, click HERE or visit VillasInVallarta.com.
---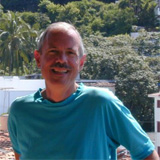 After 20 years in the San Francisco restaurant business, Gary R. Beck turned his attentions to cooking, dining out, creating recipes and exploring Puerto Vallarta's rich array of eateries. Famous for his restaurant guide, available online at CafePress.com or Lulu.com, Gary also writes restaurant reviews for Puerto Vallarta newspapers, Bay Area magazines, and now, a feature column for BanderasNews.com. Contact Gary at garyrbeck1(at)yahoo.com.
Click HERE for more articles by Gary R. Beck.
Tell a Friend
•
Site Map
•
Print this Page
•
Email Us
•
Top