News from Around Banderas Bay
Puerto Vallarta Garden Club Bingo

Gary R. Beck - PuertoVallartaGC.org
November 16, 2010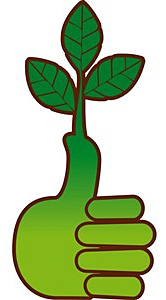 Upcoming Puerto Vallarta Garden Club Bingo for Bougainvilias games are scheduled for Wednesday, November 24, December 8th and 22nd, all at Coco's Kitchen at 6:30 pm.
The new Puerto Vallarta Garden Club held its first Bingo for Bougainvilias night at the lovely Coco's Kitchen at Púlpito #122, on Wednesday, November 10, 2010. Between 45 and 50 players attended and with donations, we added a substantial amount to our needy treasury.


The club will use this money to beautify Puerto Vallarta. We have plans at Los Mangos Library, the Malecón and Parque Lázaro Cárdenas and will hook up with local non-profit PEACE for a children's project at Rivera Cuale.


There are plans underway for a gardening fair where local vendors can sell plants for anyone to add to their garden or in pots on balconies. Every plant and flower will make Puerto Vallarta more stunning and enable it to become the Garden Capital of Mexico.


We extend enormous gratitude to Coco Iñiguez and her staff for providing their rear garden for the PVGC bingo games. It is spacious, airy, well-lit, plant-filled and comfortable with a speaker system such that everyone heard the called numbers. There were many prize winners.


Businesses which graciously donated gifts or certificates were: Coco's Kitchen, Vallarta Botanical Gardens, Epoca, Elements, Xocodiva, Apache's, Miralo and Primavera Nursery.


Other gifts will be awarded for the next Puerto Vallarta Garden Club Bingo for Bougainvilias on Wednesday November 24, followed by December 8th and 22nd, all at Coco's Kitchen at 6:30 pm. Everyone is invited to share the laughter, good food, drink and camaraderie of fellow lovers of this paradise.


Puerto Vallarta Garden Club is a not-for-profit organization striving to improve and beautify Vallarta though planting trees and flowers in public areas. New members are always invited and donations are welcome. Check out the website, PuertoVallartaGC.org, maintained by Rick Hepting, for PVGC events and meetings.

Coco's Kitchen is located at Púlpito #122, on the south side of Puerto Vallarta. Tel: (322) 223-0373.
Tell a Friend
•
Site Map
•
Print this Page
•
Email Us
•
Top