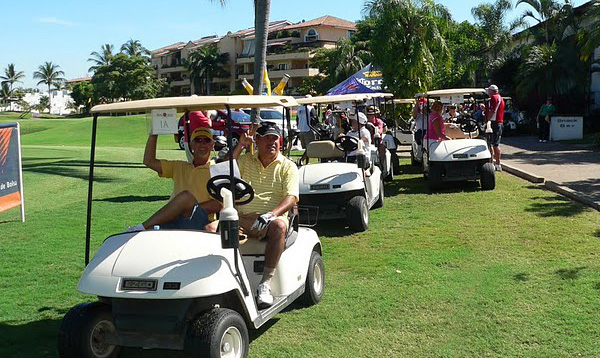 And They're Off!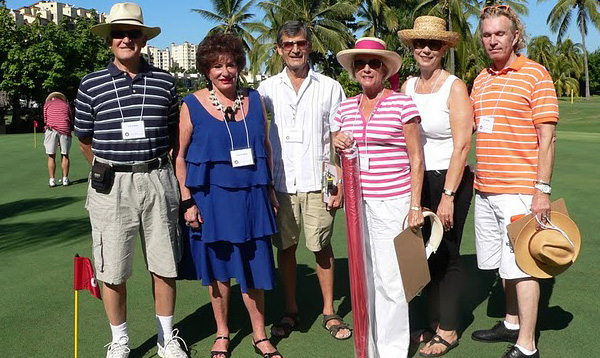 Becas/AMF Volunteers for the Closest to the Hole, Rod Scriban, Jane Peabody, Carl Johnson, Suzie Erikson, Barbara Poindexter and Ron Morgan.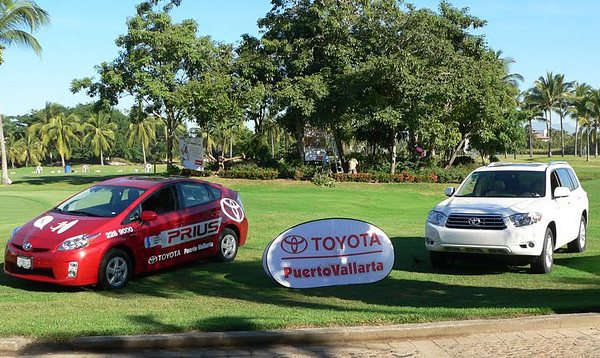 The beautiful Toyota waiting to be won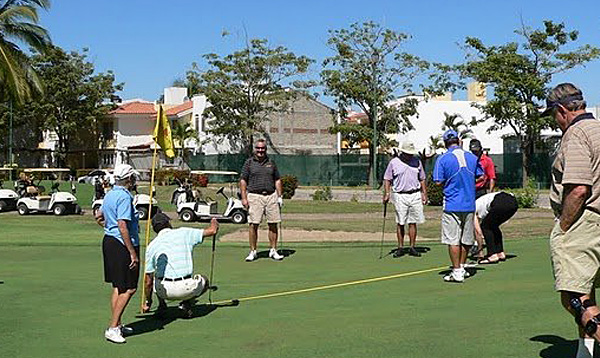 Measuring for closest to the hole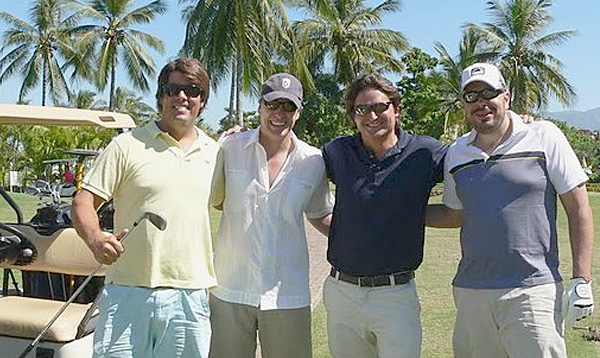 The Vector guys - one of the proud sponsors of the event.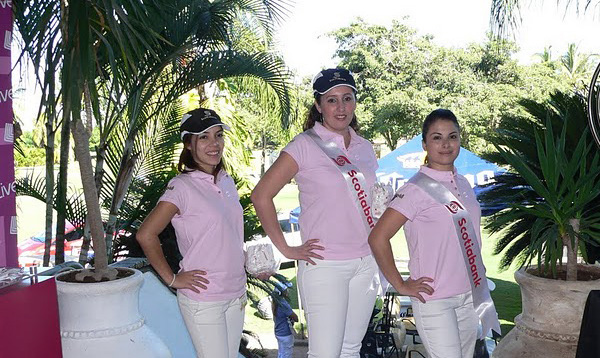 Scotia Bank Beauties, Lupita Franco, Tatiana Chavez & Deyanira Silvas packed all the Gift Bags.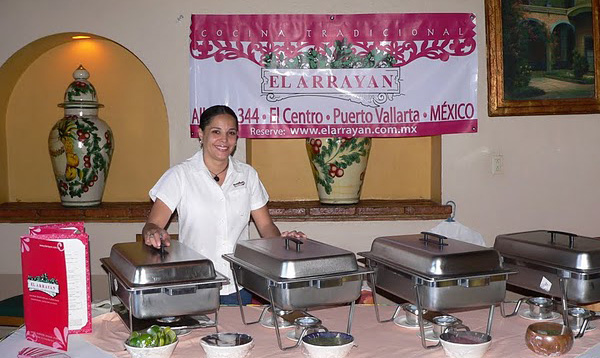 The beautiful Carmen of El Arrayán ready to serve her delicious Mexico fare.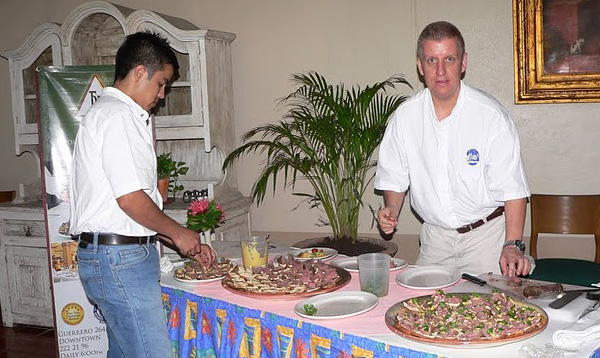 Ulf Henrikkson of Trio & Vitea with absolutely fantastic food.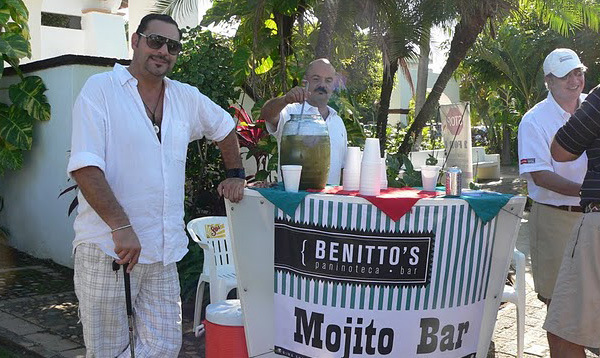 Benito himself serving mojitos outside and his great food inside.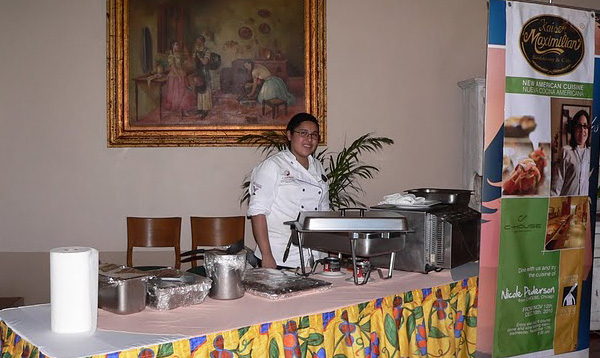 Andreas Rupprechter of Kaiser Maximilian's prepared incredible food for the golfers.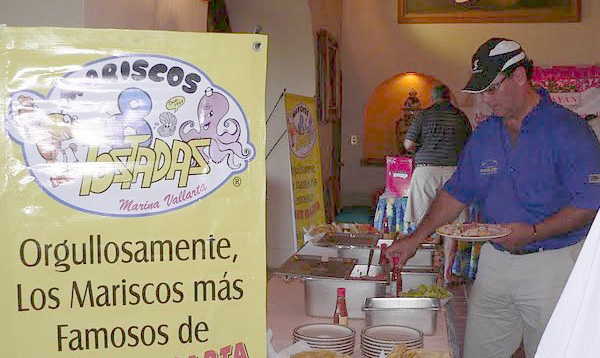 Ocho Tostadas had plenty of great food for all to enjoy.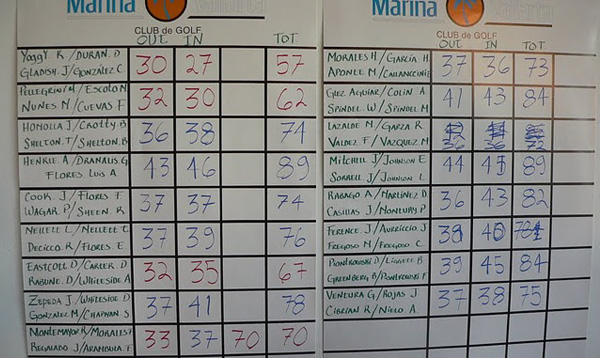 Leader Board tells all.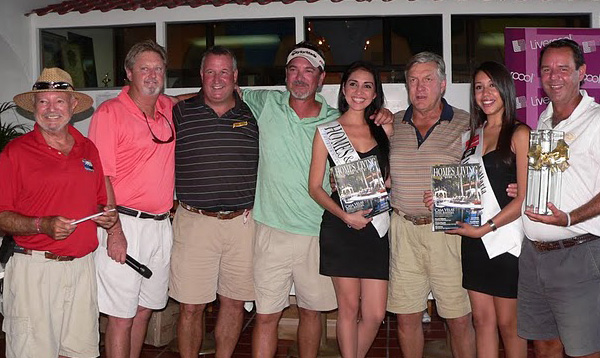 First Prize Winners with a score of 57 - Yogi, Duran, Gonzalez & Gladish.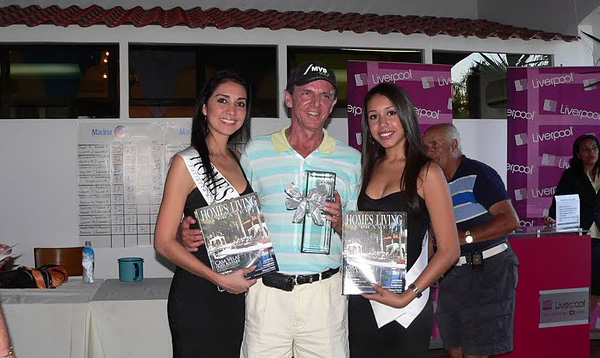 Second prize winner Nunes with a score of 62 accepting for his group Pelegrini, Escoto and Cuevas.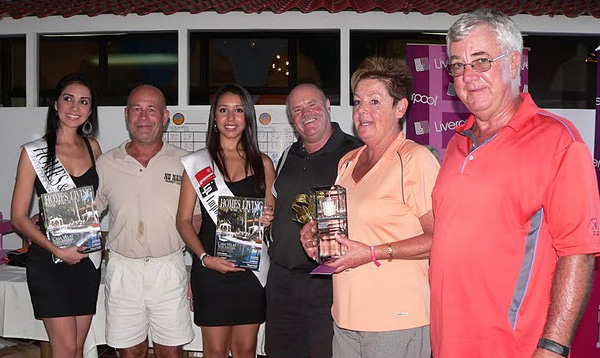 Third Prize winners with a score of 67 Whiteside, Eastcott, Rabune and Carter.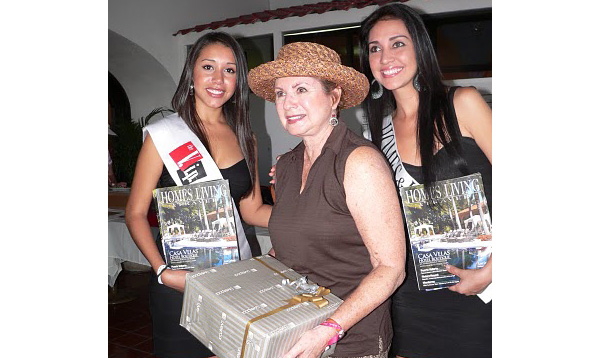 "Hole in One" gal, Barbara Greenburg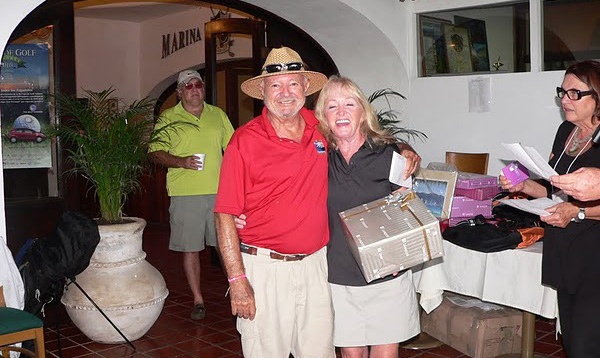 Closest to a pin winner Dodie Whiteside with Pres. Carlos Fregoso