PVJC Chanukah Dinner at No Way José!

Mel Bornstein - PVNN
November 19, 2010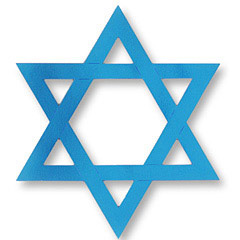 A PVJC Chanukah Dinner will be held at 6 pm on December 5th at No Way José! Call (322) 221-5659 or email melbornstein(at)hotmail.com for reservations.
The Puerto Vallarta Jewish Community (PVJC) is Having our Annual Chanukah dinner celebration on the 5th night. It will be held on December 5, at 6 pm at a most charming restaurant, No Way José!, located around the south corner of the Ignacio L. Vallarta southbound bridge at 5 de Febrero #260, Colonia Emilio Zapata.


The cost of this dinner is $300 pesos, and consists of a beautifully prepared red snapper filet, salad, soup and dessert, plus potato latkes like grandma made them... with sour cream and applesauce on the side. Gratuity is included, beverages extra.


Bring your menorah if you have one, to light at your table. We will all enjoy sharing this joyous holiday together!


To make your reservations, please contact Mel and Barbara Bornstein at melbornstein(at)hotmail.com, (322) 221-5659 in Puerto Vallarta or 1 (847) 209-1448 from the U.S. - TODAY! Also, please let us know how many people will be in your party so that the fishermen can bring in as much of those delicious fish, fresh from the ocean, as we need.

No Way José!, named Vallarta's "Best New Restaurant" for 2010, is on the south side of downtown at 5 de Febrero #260, just over the Vallarta street bridge on your left heading south from the Malecón. Open Tuesday - Sunday, 4 pm to 11:30 pm. Reservations are available by calling (322) 223-2853 or online at NoWayJoséMX.com.