Health & Beauty
HealthCare Resources Puerto Vallarta December 2010 Newsletter

Pamela Thompson - HealthCareResourcesPV.com
December 07, 2010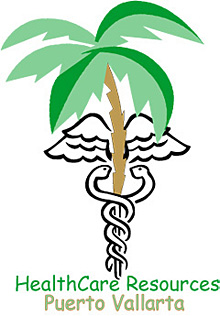 For all of your Puerto Vallarta medical needs, please contact Pamela Thompson at (322) 222-9638, 044-322-107-7007, Nextel 145-6912 or send an email to pamela(at)healthcareresourcespv.com.
Holidays! Parties! Celebrations! Events! There is so much going on around here that we have decided not to have any of our monthly clinics during the month of December. Coordinating schedules with all of the flutter of activities going on in the area has proven to be just too difficult!


Of course, we are here to assist you in physician appointments, referrals, emergency services - anything and everything - as always. Cardiac check-up's, colonoscopy special, Men's and Women's Health Check-Ups and our other "day to day" packages continue throughout the month.


Now! Just wait until you see what we have planned for January 2011! Our theme will be "New Year - Explore Your Health Options" as we offer a non-stop round of clinics, speakers programs & seminars.


Our Our HealthCare PLUS membership program has proven to be very popular. We are continually adding benefits. Please contact me for details.


We are excited to announce a new program and more presence in the northern Banderas Bay area. If you are vacationing, live full or part-time in that area, please contact me for details.


Dates to Save:


December 8 and December 22, 2010 - Puerto Vallarta Garden Club Bingo at Coco's Kitchen


December 14 & December 28, 2010 - PVRPV Bingo at Nacho Daddy's to benefit Pasitos de Luz


December 12, 1010 - Vallarta Chamber Orchestra Christmas Concert


December 15, 2010 - Becas Breakfast at La Palapa


December 17, 2010 - US Consular Networking Breakfast - Hotel Marriott - Bring a Thing for New Life Mexico


December 18, 2010 - Becas Christmas Ballet - Hotel Marriott


Remember that one of the best ways to keep up with what is going on in the area (and more!) - is to check out the Events Calendar right HERE on BanderasNews.


Are you stuck, trying to come up with a gift for the person that has everything? How about a gift certificate for one of our many clinics? Or a PLUS membership? What better way to show someone that you care, by showing them you care about their health?


A very important date to save! January 28, 2011 - Los Mangos Library (Biblioteca Los Mangos) annual Subasta (Auction). The library is facing some desperate times. This event is going to be bigger and better than ever with a wide variety of activities. All details out soon - but we need your assistance with donations of small items (for a great and different kind of raffle!) and large items (for Silent Auction and fixed price auction). As well, perhaps you can spare a few hours to assist as we need some volunteers.


As we move through this holiday season, please remember those who are less fortunate. There are a vast amount of charitable organizations in the area that need your help. As well, many do not have an English voice and I urge you to find it in your heart to remember them.


For information on any of the above items, please contact me!


I would like to take this opportunity to wish everyone a very happy and healthy holiday season. Enjoy time with friends and family. Give someone a hug. Tell someone you really care about them. Reach out to someone. Mend a fence. Enjoy!


Happy Holidays!
Pamela Thompson
HealthCare Resources Puerto Vallarta
Cell: 044-322-107-7007
Blog: PamPV.wordpress.com
---

Pamela Thompson has lived and worked in Puerto Vallarta for over 17 years, 10 of them in health care. Pamela now leads HealthCare Resources Puerto Vallarta, a local healthcare resource network. Her years of experience and expertise are available to you by emailing your questions to pamela(at)healthcareresourcespv.com or by visiting HealthCareResourcesPV.com.


Click HERE to learn more about the health and well-being services offered by HealthCare Resources Puerto Vallarta.
Tell a Friend
•
Site Map
•
Print this Page
•
Email Us
•
Top