The mysteries of the South Pacific come to life as The Magic of Tahiti takes the stage at Vallarta's beautiful performing arts venue, Teatro Vallarta, for one performance only on Sunday, January 16th at 12 pm.
Tickets are $160 Pesos to $260 Pesos and are available at Vallarta Fitness in Plaza Galerias, at Plaza Caracol and at the theatre's box office Tuesday through Saturday from 11 am to 9 pm. Teatro Vallarta is located in El Centro at Uruguay 184, just south of Ley's grocery store on the main street as you enter downtown.
In the mysterious culture of the South Pacific, where gods govern and rule nature, oral tradition is strong and is an integral part of the past, present and future. The Magic of Tahiti carries on the oral tradition while narrating traditional Tahitian legends through dance, physical theater, juggling, fire dancing, drums, puppetry and more.
Narrating the legend of Maui, a hero in Polynesian mythology who fought for a better life for humans, The Magic of Tahiti takes the audience through Maui's life and his key battles for humans, including how he managed to lengthen days after a dispute with the Sun, the legend of the princess Tiare Apetahi and his encounter with Pele, the goddess of fire, and how he brought the gift of fire to earth. Let the magic of South Pacific cast its spell on you as The Magic of Tahiti.
For years, locals have been yearning for a state-of-the-art performance space that could handle world-class touring productions. With the announcement of The Magic of Tahiti, expats, local nationals and visitors alike can now enjoy top productions without having to travel.
Come support the arts in Banderas Bay and purchase your tickets today to The Magic of Tahiti. While you are there, make sure to purchase tickets to Fandango; Teatro Vallarta's vivid celebration of Mexican culture.
Additional information can be found on the theatre's website, TeatroVallarta.com.
---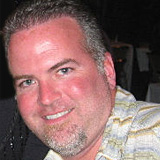 Born in Seattle, WA, Patrick Harrison has been living in PV since 2003. Drawing on his experience in entertainment, radio, retail and sports marketing in major US cities, Patrick opened his own business here in Vallarta, P. Gringo Marketing & PR, a successful Public Relations Firm that targets the English-speaking tourist and local communities. You can contact Patrick at patrick(at)pgringo.com