Puerto Vallarta, Mexico - Discover, or re-discover, The River Café along the banks of the Rio Cuale in the heart of Puerto Vallarta from May 15th-31st. It is sophisticated fun, which includes enjoying live music in a romantic setting and pondering over the Restaurant Week 2011 menu, which includes four entrees.
Delicate Mahi Mahi encrusted with pecans served over a rich coconut sauce with vegetables, Filet Mignon with mushrooms, the rich Chicken Breast Portobello, a side vermicelli and all topped with sliced mushrooms and basil in a Reggiano Cream sauce or the towering Lamb Lasagna with mushrooms, goat cheese and a fresh tomato basil sauce.
Your dining experience can begin with soup, salad or risotto. The sweet ending consists of Créme Brulée or the decadent Chocolate Lava Cake.
Dinner is served from 4 until 11:30 pm and for $299 pesos you can savor some of restaurant's best recipes during the three course meal. Cuisine and nature meld exquisitely at River Cafe.
The River Café Restaurant Week Menu
$299 pesos with your choice of one dish from each course:
APPETIZERS
• Mushroom Soup with Gorgonzola croutons and Basil oil
Sopa de Champińón con Crotones de Gorgónzola y Aceite de Albahaca
• Grilled Apple Salad with Camembert and Raspberry Dressing
Ensalada de Manzana con Camembert y Vinagreta de Frambuesas
• Hand-Rolled Risotto balls over Italian Greens and Pomodoro Sauce
Arancini Albondigones de Risotto sobre Vegetales Italianos en Salsa Pomodoro
ENTREÉS
• Mahi-Mahi with pecans and vegetables over Coconut Sauce
Dorado al sartén con nueces de castańa, vegetales, sobre salsa de Coco
• Filet Mignon with mushrooms in Red Chili Sauce
Filete de Res con champińones en salsa de chile colorado
• Chicken Breast Portobello with mushrooms, basil in Reggiano Cream
Pechuga de Pollo Portobello con champińones, albahaca, en crema Reggiano
• Lamb Lasagna with Mushrooms and Goat Cheese in Tomato Basil Sauce
Lasagna de Cordero con setas y Queso de Cabra en salsa de tomate y albahaca
DESSERT
• Chocolate Lava Cake
Pastel de Chocolate Caliente
Restaurant Week 2011 runs from May 15-31 at some of the most recognized restaurants in Puerto Vallarta. Don't miss the chance to dine at your favorite Puerto Vallarta restaurant - and save a bundle! Click HERE for a sneak peek at the menus other participating restaurants are serving.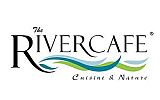 Open daily from 8 am to 11:30 pm, The River Café is located at Isla Rio Cuale #4 in downtown Puerto Vallarta. Reservations are recommended and can be made by calling (322) 223-0788 or online at RiverCafe.com.mx.


Click HERE to learn more about The River Café.
---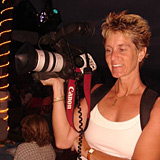 After having spent 10 years in the world of US broadcast news, Laura Gelezunas decided to unleash her skills on Puerto Vallarta by opening Video Diva Productions, a full-service, professional digital video company. Whether you're interested in a sales video, WEBmercial, music video, feature story, documentary, or corporate event video coverage, Laura has the experience, equipment and talent to coordinate a professional production. For more information, click HERE or visit her website at VideoDivaProductions.com.